This year, due to restrictions on social gatherings, Butterfield cancelled its annual holiday party and instead said "thank you" to its employees with the gift of holiday hampers containing a turkey and all the trimmings for a festive holiday meal.
"Employees were given the option of donating their hampers to the Women's Resource Centre, and over 20% of employees did just that, providing the makings of holiday meals for 100 families in need in the community," a spokesperson said.
"For over 30 years, the Women's Resource Centre has been a place of refuge and support for women and their families [from all walks of life] who have found themselves in challenging situations. During Covid-19 it has responded to client needs by becoming an emergency response centre, providing grocery vouchers to over 2,000 families, and provided stress-related counseling services at no cost to clients."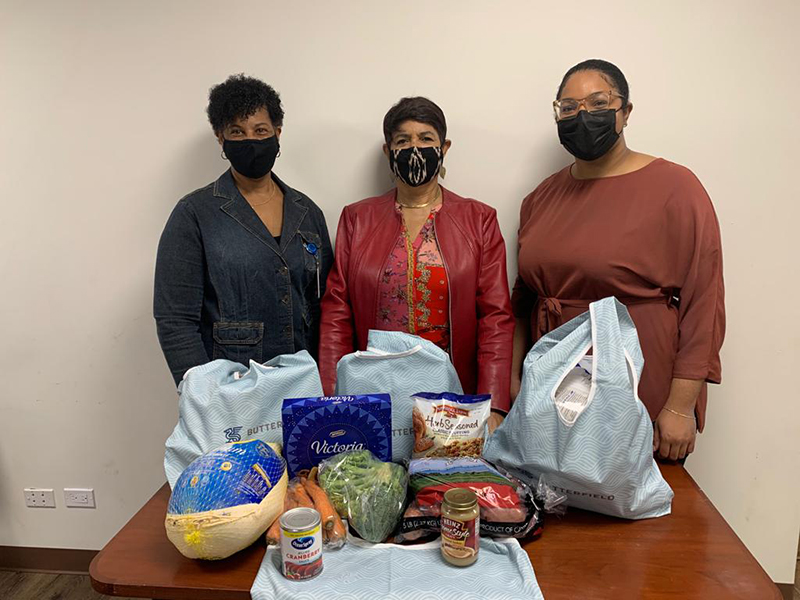 Elaine Butterfield, Executive Director of the Women's Resource Centre said, "Words do not describe how grateful we are for the sincere generosity of the employees of the Butterfield Group. We are now able to sign up folks for Christmas hampers [and have already begun] without the worry of wondering where we are going to find the funds to do so.
"Your generous gift will mean that 100 families will actually experience Christmas this year!"
Michael Neff, Butterfield's Managing Director in Bermuda, said "Chris Malpas, the Bank's executive chef, and his team did an outstanding job organising the hampers for our employees.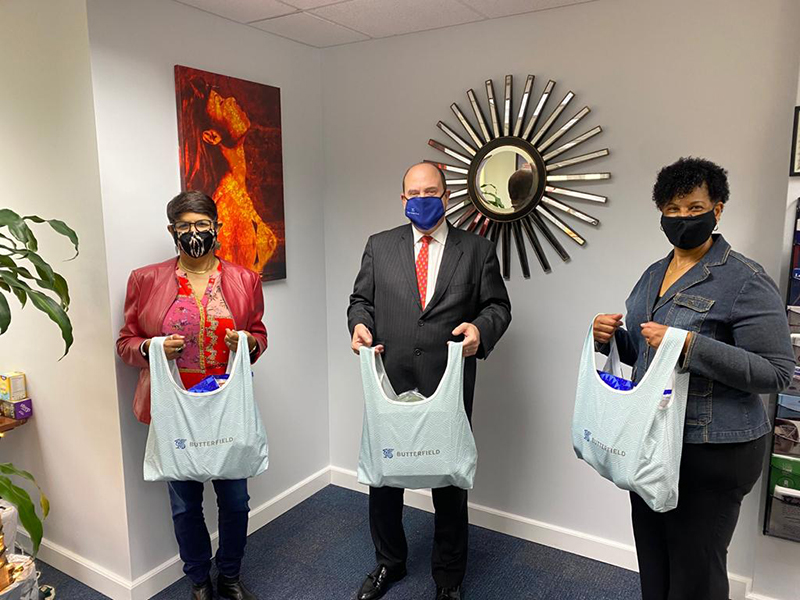 "It was a big undertaking, with 20 volunteers packing food over two days last week. While we couldn't gather our whole Bermuda team together to celebrate our accomplishments at a party this year, we were glad to be able to provide the ingredients for a festive dinner that our staff can enjoy with their loved ones.
"I also think it's wonderful—and a real reflection of the generosity of our team and the care they have for this community—that 20 percent of our employees gifted their hampers to those who are less fortunate, multiplying the impact of the Bank's holiday gift."
"In addition to the donation of 100 hampers to the Women's Resource Centre, through the purchase of tickets for the annual employee holiday raffle, Butterfield team members raised over $8,000 that will be donated to Meals on Wheels. This donation will help ensure that vulnerable people in Bermuda continue to enjoy the daily delivery of freshly prepared, nutritious meals during this challenging period."
Comments
comments