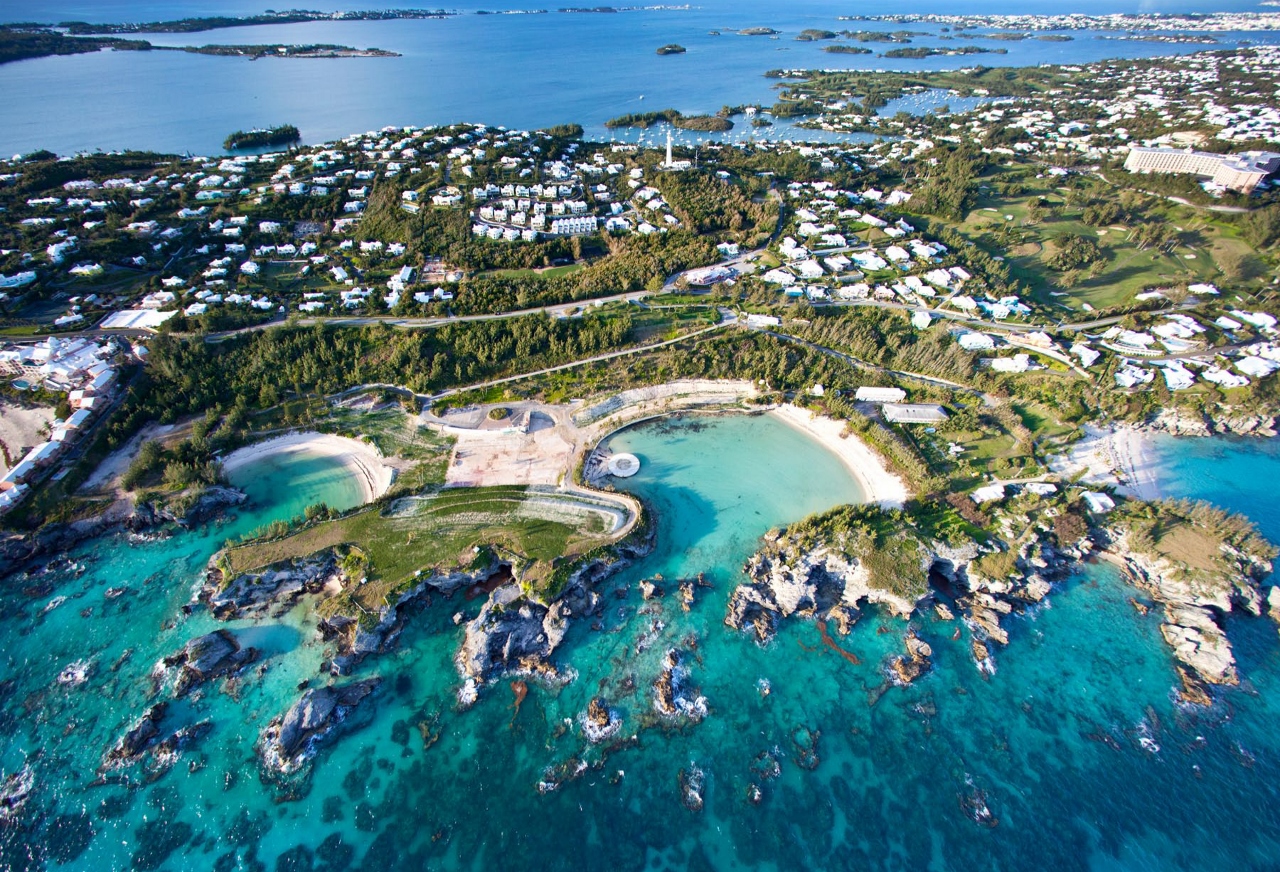 Bermuda's Fairmont Hamilton Princess hotel is working towards opening a new destination for its guests, with the hotel's owners planning to redevelop a stretch of property on the island's South Shore into the "Princess Beach Club," which is expected to open in summer of 2015.
The new beach club will be located on Sinky Beach, one of three beaches on the property, and will include an open-air pavilion for guests to enjoy. For those looking to make their beach experience as permanent as possible, there will also be six small cabanas available to rent, with space for up to four people each.
The experience at the Princess Beach Club will include full service for all guests, with food and beverages available through waiter service for guests on the beach, under the pavilion, or from their private cabana.
Aerial view of the property: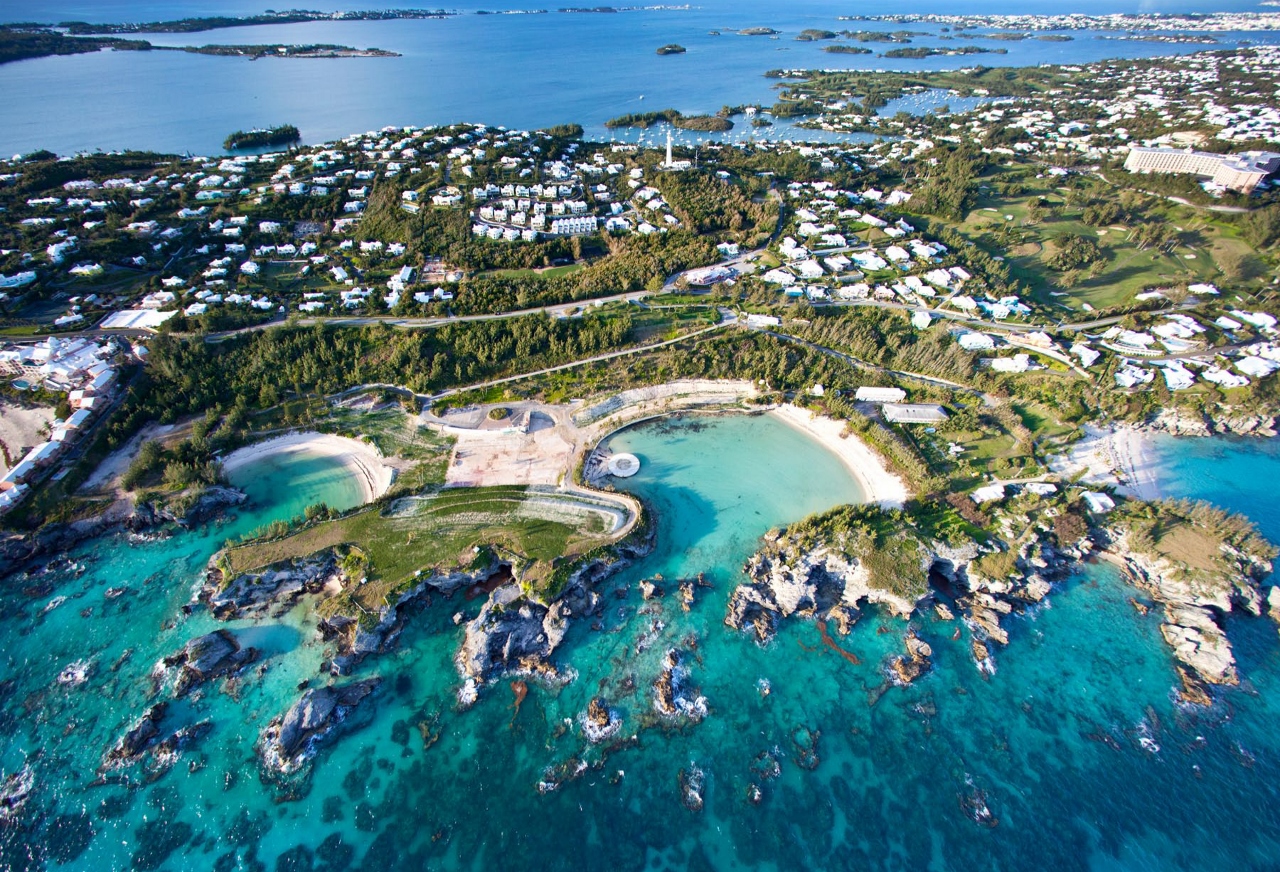 The facilities will initially be offered exclusively for guests of the Fairmont Hamilton Princess.
Alexander Green, on behalf of the hotel's owners, said, "We are pleased to be moving forward with the development of our beach club facility. Beach facilities are a popular amenity for international travellers and we are excited to add this option for our guests."
Planned layout of the Princess Beach Club, click to enlarge: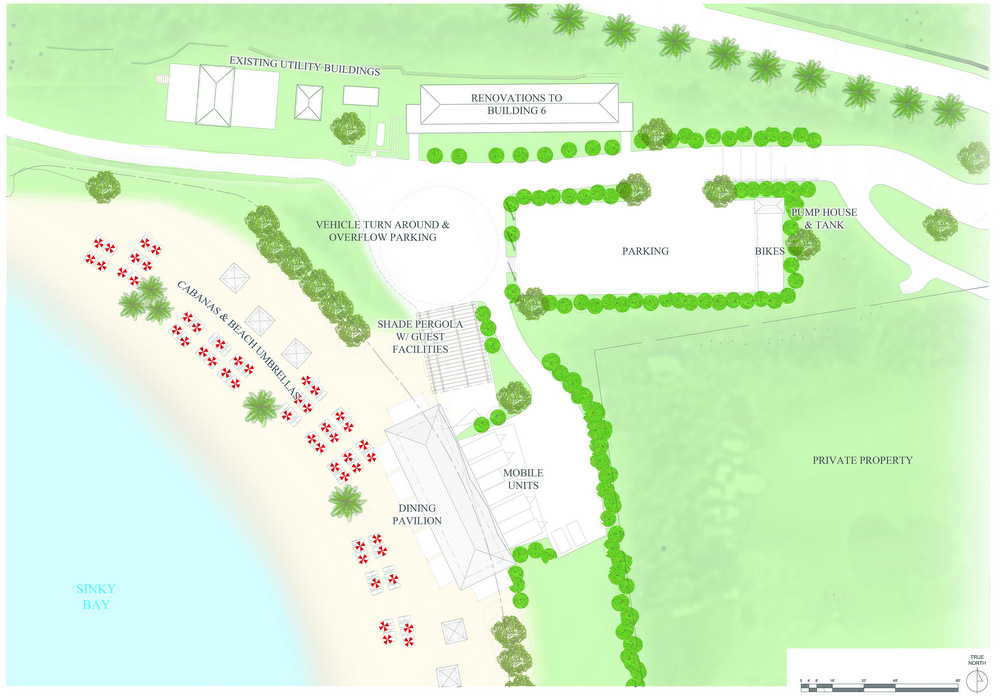 "We are delighted to be able to provide our hotel guests with access to a stunning beachside location, which we believe is one of Bermuda's best assets," Mr. Green continued.
"We are still looking at doing further developments for the property down the line, but these new plans allow us to get the Princess Beach Club up and running by next summer."
The Princess Beach Club may not be ready for visitors for some months yet, but that shouldn't stop you from enjoying everything that the Fairmont Hamilton Princess has to offer in the meantime; click here to learn more about the island's hotels. To learn more about Bermuda's beaches, giving you insight into just what makes them such attractive locations, click here.
Comments
comments