Elite triathletes from across the globe will be visiting our shores, as Bermuda has been selected to host three ITU World Triathlon Series events in 2018, 2019, and 2020.
Speaking at a press conference to make the announcement, Bermuda's Minister of Tourism Michael Fahy said, "Bermuda has been chosen to host not one, not two, but three International Triathlon Union World Series events in April 2018, 2019, and 2020."
"This is a first for Bermuda, and a huge win for all of us," said Minister Fahy, who added that events are expected to bring approximately 1,200 competitors for each event, and the races "will be broadcast around the world."
Bermuda's own Flora Duffy — a world class triathlete who is the reigning ITU World Champion — supported the bid for the island to host the events.
In describing how it will feel to race at home, Ms Duffy said, "It's going to be incredible. I grew up watching the race that Bermuda had in the 90s; for it to come full circle and for me to be racing on the roads of Bermuda in a couple of years time is really incredible."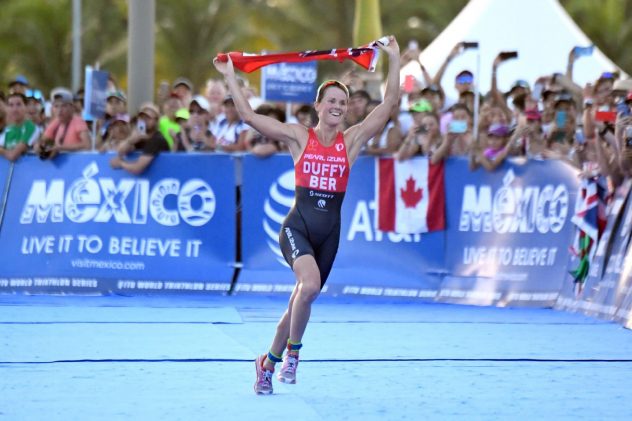 Bermuda Tourism Authority CEO Bill Hanbury said, "It's a very, very special time for Bermuda from a tourism perspective. We're now in the eleventh month of continuous growth in the tourism economy. This announcement today is just going to add to that."
The ITU World Triathlon Series is a series of events comprising of Olympic Distance events [1.5km swim, 40km bike and a 10km run], sprint distance events [750m swim, 20km bike and a 5km run] and the ITU Triathlon Mixed Relay World Championship.
They attract the world's best elite triathletes, as in addition to being official World Championships, the races have been key qualifying events for the Olympic Games and offer the greatest cumulative prize money in triathlon of approximately $2 million.
Comments
comments