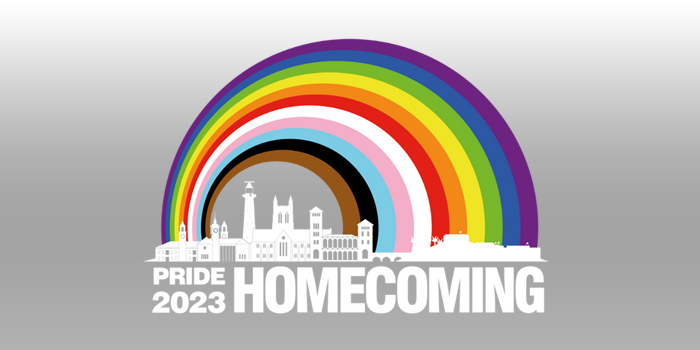 The 2023 Pride March will take place on Saturday, August 26 as part of a multi-day celebration, and this year's Pride theme will be "Homecoming."
A spokesperson said, "LGBTQ+ Bermudians and allies, both on the island and around the world, are invited to save the date for this year's celebration of Pride. The third annual Pride March in the City of Hamilton will take place on Saturday, August 26 as part of a multi-day event that'll mark how far we've come as a community, as well as recognizing the work still to be done.
"This year's Pride theme will be "Homecoming"—and OUTBermuda, the event's organizers and the island's only LGBTQ+ charity, encourage those in our community who've left Bermuda to return home as we seek to build a safe, equal future free from discrimination and stigmatization."
"We're looking forward to welcoming LGBTQ+ Bermudians, allies, and friends from around the world back to explore what it means to be at home—in our minds and bodies, in our families and communities, and on our island," said Tiffany Paynter, OUTBermuda's Executive Director, who's leading planning of Pride 2023 alongside a team of seven board members and dozens of LGBTQ+ folks and allies, both in Bermuda and overseas, who've come together to volunteer their time and talents.
The spokesperson said, "The "Homecoming" theme was chosen after extensive consultation with community members, both at in-person roundtables locally and via global online meetings, to ensure LGBTQ+ Bermudians have a voice in what'll be the island's biggest Pride celebration to date.
"As well as the Pride March on Saturday, August 26, OUTBermuda is planning a full slate of events that'll take place from Wednesday, August 23 through Sunday, August 27. This schedule will include family-friendly fun as well as evening entertainment.
"For more information, stay tuned to Pride.bm, and be sure to follow OUTBermuda on Facebook, Instagram, and Twitter. Those wishing to volunteer—or to register interest in sponsorship—can do so on the website."
Comments
comments