Attempts to set sailing records by crossing the Atlantic Ocean were nothing new even in 1964, but one man's attempt stands out for the small size of his sea-crossing vessel, a 12 foot boat named "Sea Egg."
John Riding, an Englishman, left Plymouth, England, in July of 1964 in the "Sea Egg," stopping in Bermuda as he completed his transatlantic crossing.
With many adventures taking place during his journey, including a "tussle with whales" when he arrived in Bermuda, Riding's 1964 trip saw him write a book, called "The Voyage of the Sea Egg," four years later.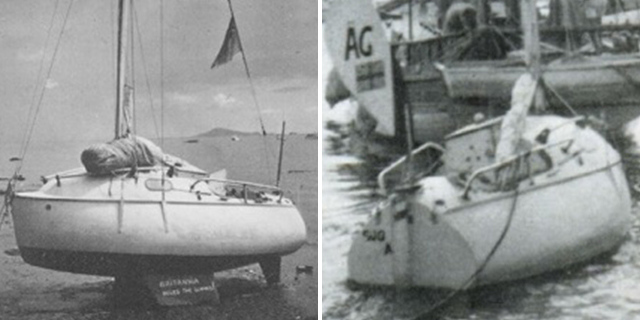 A report in the Sydney Morning Herald on July 2, 1965 said, "The Sea Egg is the smallest craft to cross the Atlantic. It was barred from a transatlantic yacht race last year because it was undersize."
Despite making the long voyage in such a tiny vessel, Mr. Riding said his only frightening experience was three days before the end of the trip, when three whales surrounded the sloop.
"They looked to me as if they meant business." he said. "I took out a .32 World War I revolver and fired shots in front of them. Then I took out a 6 foot harpoon I picked up in the Azores and prodded them until they went away."
Riding, who built the small yacht himself, said his main diet on the voyage was tinned meat, tinned porridge, and occasionally sausages.
The yacht was seen by a U.S. Navy research ship seven miles off of the coast of Bermuda, after which a Bermuda boatman took it in tow about two miles off the island's coast.
Fulfilling Riding's wish to break a world record, the "Sea Egg" was, at the time, reported to be the smallest boat to ever make a trans-Atlantic crossing.
Riding and "Sea Egg" would soon meet an unfortunate end; the experienced sailor was halfway through a circumnavigation in 1973 when he and the boat were lost in the Tasman Sea.
He left New Zealand in May of that year, and was later officially declared lost at sea.
No trace of the vessel or its captain has ever been found.
Still, it took years for Riding to lose his title for having captained the smallest boat to make a transatlantic crossing.
In 1993, Hugo Vihlen crossed from Canada to the United Kingdom aboard a boat named "Father's Day" which measured in at only five feet and four inches long.
Mr. Vihlen's crossing took him four months, the story of which was published similarly to Mr. Riding's own in a book called "The Stormy Voyage of Father's Day."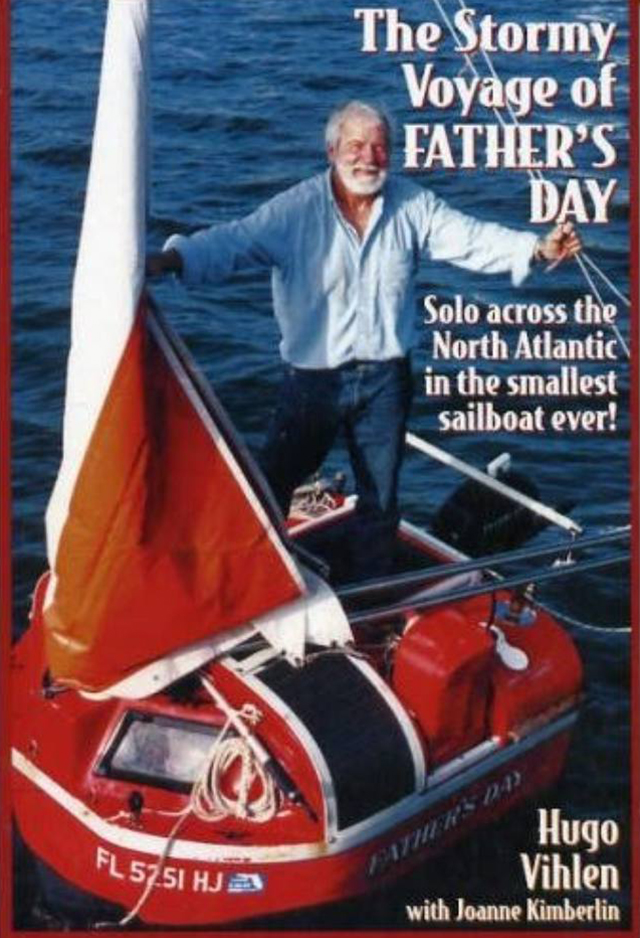 Comments
comments