A Bermudian jewellery design shop has been featured in a news segment on the CBS News Sunday Morning show.
Saltwater Jewellery Design, a business on Water Street, St George's, specialises in handcrafted jewellery.
Their website states, "Saltwater Jewellery Designs is a bespoke boutique offer many unique handcrafted jewellery designs. Featuring semiprecious stone, freshwater pearls. Saltwater is owned and operated by Kelli Thompson, who have been designing for 17 years."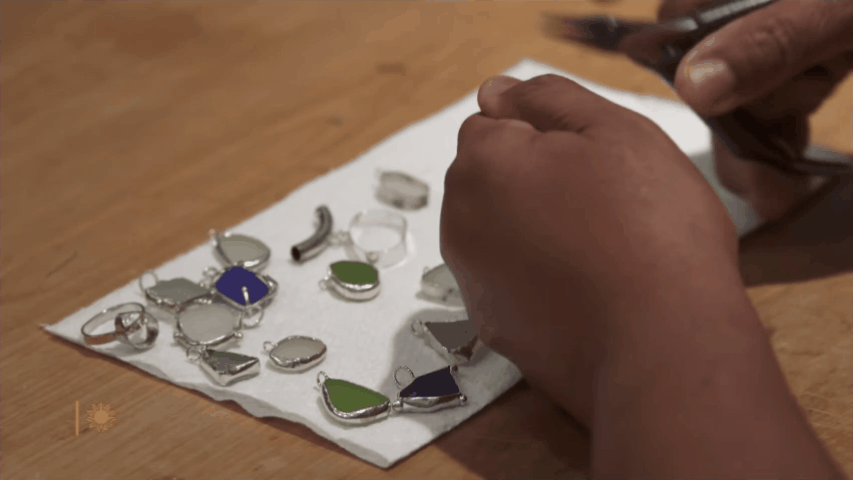 Kelli Thompson, who runs the business, was asked about her creations from Bermuda sea glass. "Mother Nature would be the original creator of the sea glass," she said.
Also featured in the segment exploring the hidden treasures underfoot at beaches was Bermuda's Glass Beach near Royal Naval Dockyard in Somerset.
The news feature stated: "British sailors would have chucked countless bottles into the ocean. Given the area's infamous shipwrecks, it's possible some of this glass has come from much farther away."
Comments
comments