Bermuda has long been a premium destination for travelers, and the video below, the second of two 16mm reels to be digitized, depicts just such a journey in 1932, with this clip primarily shot in Bermuda.
Much of Bermuda's early twentieth century charm is apparent in the short video, with traditional carriages drawn by horses visible throughout the streets, including no less than 10 carriages appearing to be waiting to offer transport around the island to visitors when they arrive.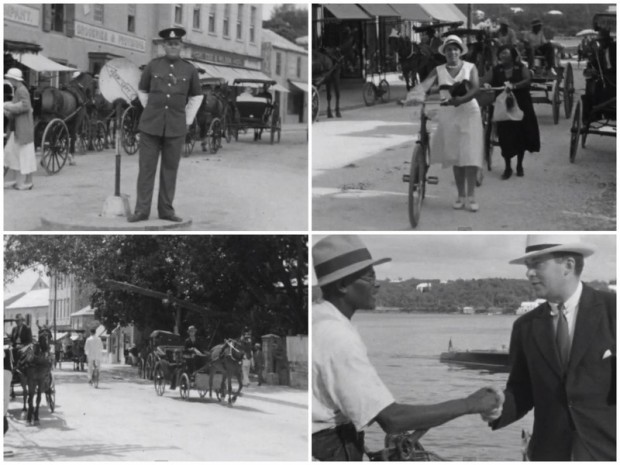 At one point in the video clip, a Bermuda police officer is seen directing the horse and carriage traffic along busy city streets, offering directions to a pedestrian as he does.
Bicycles are also prominently featured, allowing single passengers to speed by carriages as they make their way up and down Bermuda's roads.
With locals and visitors alike flooding the streets, each of them traveling, shopping, smiling, and taking in a typical sunny day on the island, the video depicts Bermuda more than 80 years ago.
Comments
comments