The Bermuda Tourism Authority showcased Bermudian photographers, entrepreneurs and thought leaders to help travellers see the island through their words and images via advertorial placements in The New York Times T Magazine this year.
The two-page spread featuring the Bermudian talent is part of a media partnership between the Bermuda Tourism Authority and The New York Times.
Meredith Andrews, Nhuri Bashir and Avarie Graham each shared an image they love and dished about what makes living and shooting in Bermuda so special to them.
Nhuri Bashir's submission was a spontaneous dockside shot of Bermudian fisherman Jamel Binns holding a just-caught wahoo. "That fish was served for lunch," Mr. Bashir says in the feature. "We are proud to serve fresh, straight-from-the-sea fish, never imported. We are all about ocean- and farm-to-table."
Victoria Isley, Bermuda Tourism Authority chief sales and marketing officer, said: "Advertorial features provide a platform to bring Bermuda's brand to life through storytelling, experiences and characters that set Bermuda apart from other destinations.
"By showcasing Bermudian influencers that aligned with each issue's theme, we are able to capture the imagination of travellers in New York City and throughout the United States."
The New York Times T Magazine boasts a readership of 3.3 million. After the most recent piece ran in November, Mr. Bashir said he was honoured to see one of his favorite images in such a prestigious publication. He was especially pleased to profile a fellow Bermudian through his lens.
"While Bermuda is always breathtakingly beautiful, I chose a Bermuda face for my picture instead of a landscape image because I really believe it's our people that make Bermuda unique," he said. "The warmth and friendliness captured in Jamel's face is so Bermudian. For me he represents the essence of Bermuda and what makes us different from every other place."
Four Bermuda-related advertorials ran in T Magazine issues this year. In addition to the travel-themed magazine featuring local photographers, Bermudian fashion model Lily Lightbourn appeared in the women's fashion issue, while Elena Strong, Tom Butterfield and Kristin White were in the culture-themed issue. Damon DeGraff and Shiona Turini, Bermudians living in New York City, also shared their voices as culture influencers.
Back in May, the media partnership resulted in a piece for the summer issue just as Bermuda Summer Fridays kicked off. Bermudian voices in that advertorial included: Philippe Rouja, Bermuda's custodian of shipwrecks; Nicole Golden of Urban Cottage and Malcolm Gosling, Jr. of Goslings Rum. The pieced covered many Bermuda summertime favourites like Cup Match, Marina Nights, Tobacco Bay bonfires and Big Chill performances.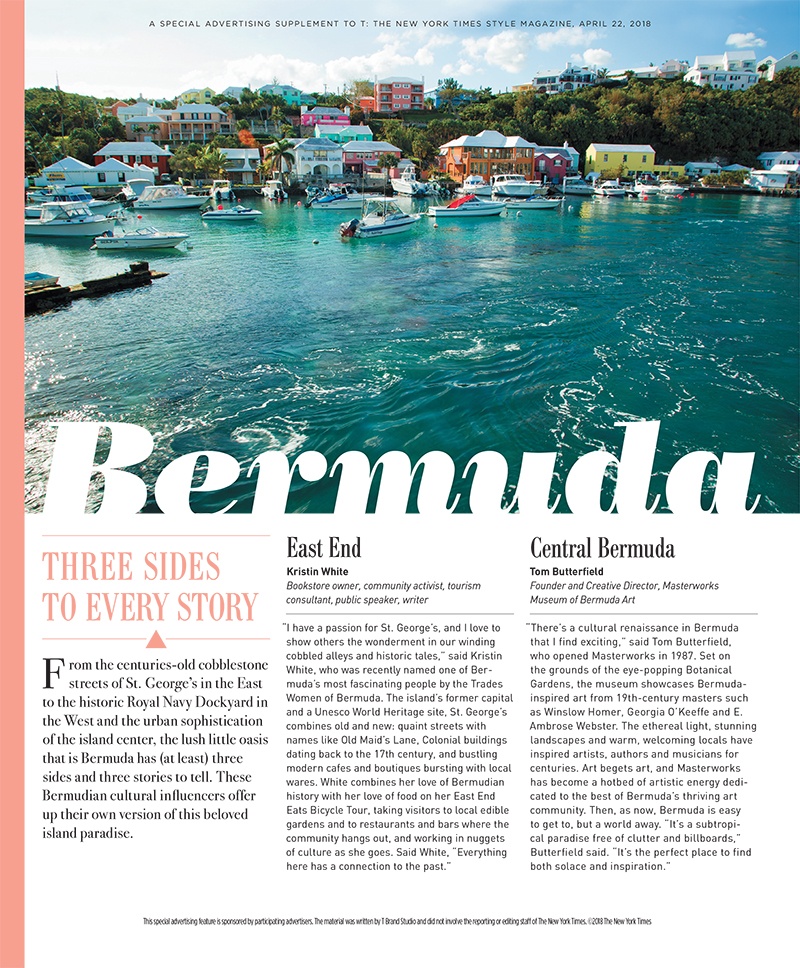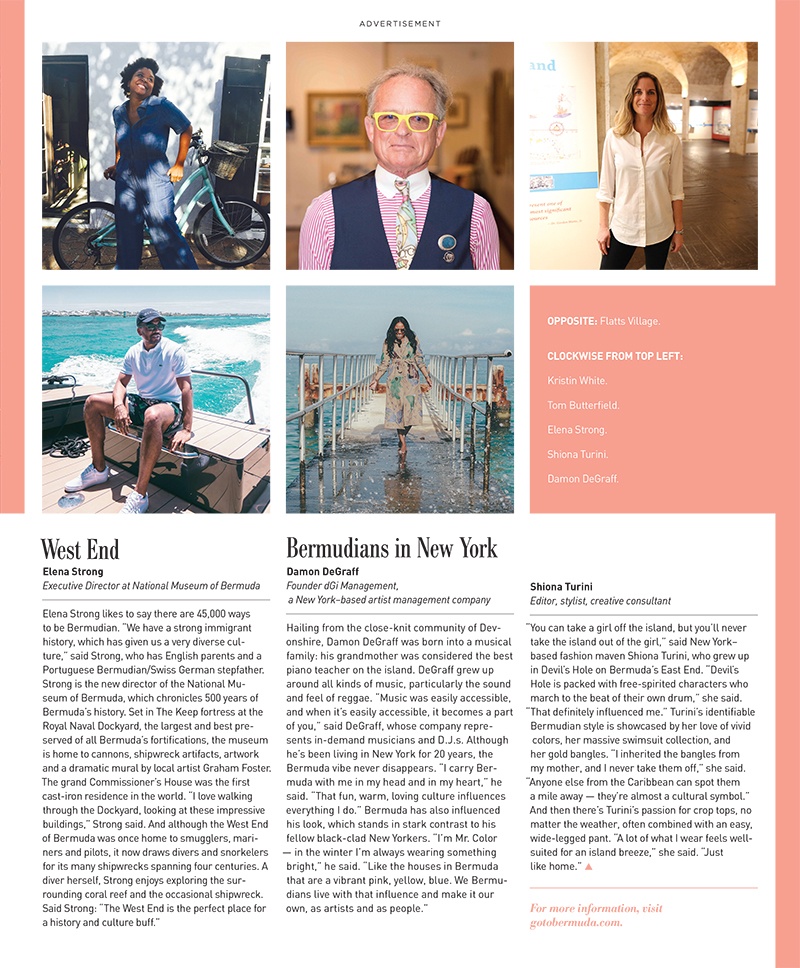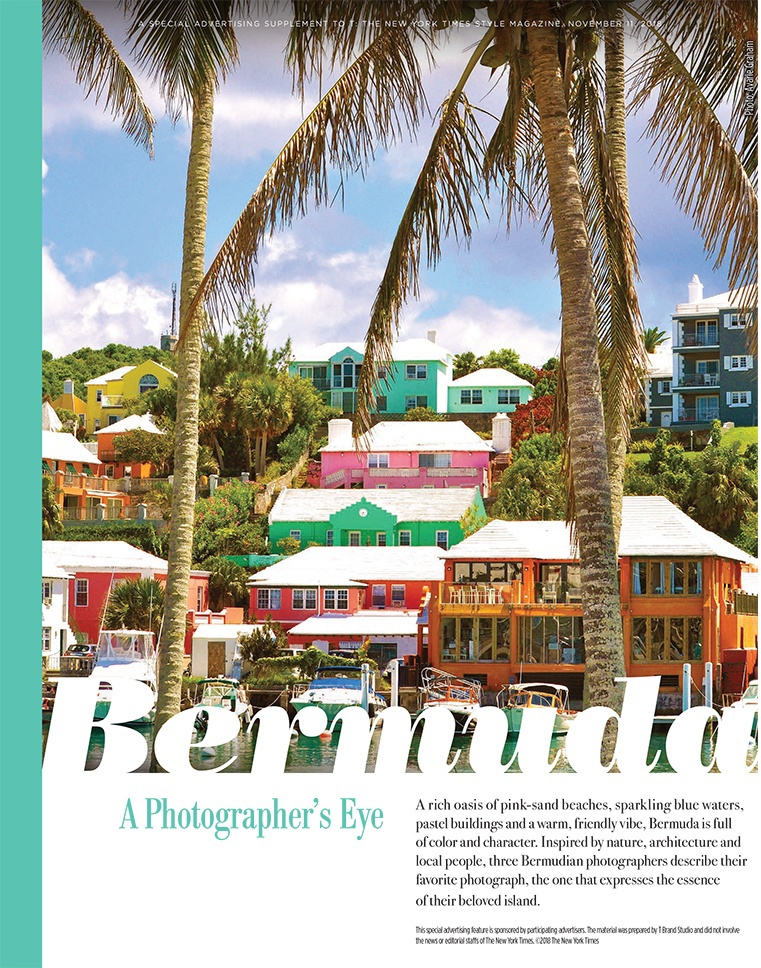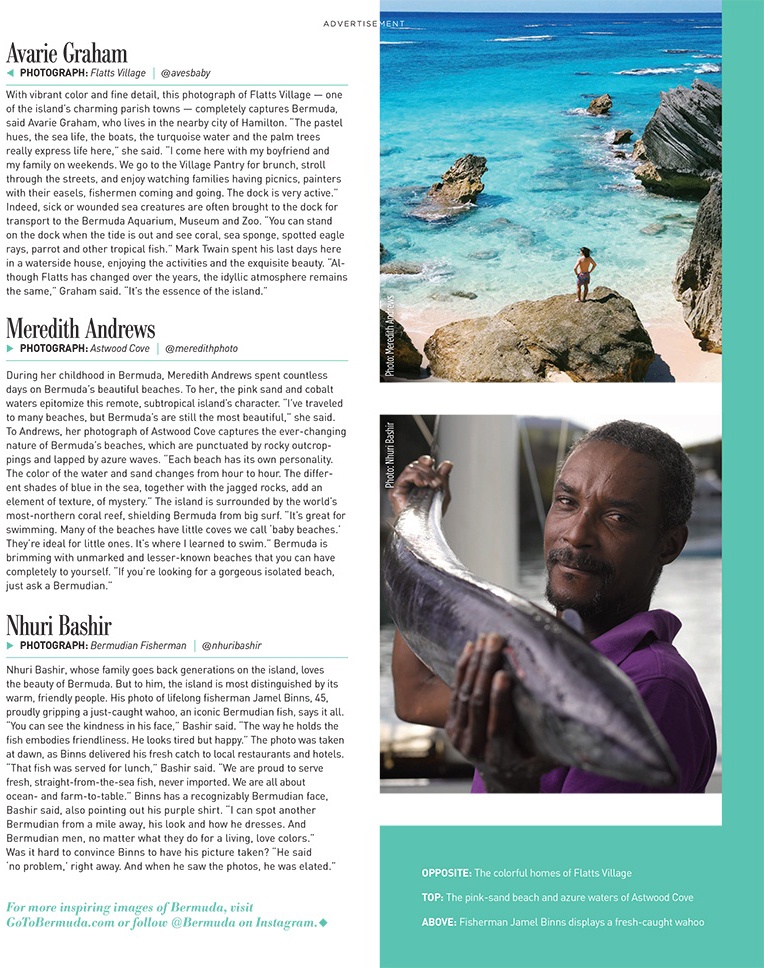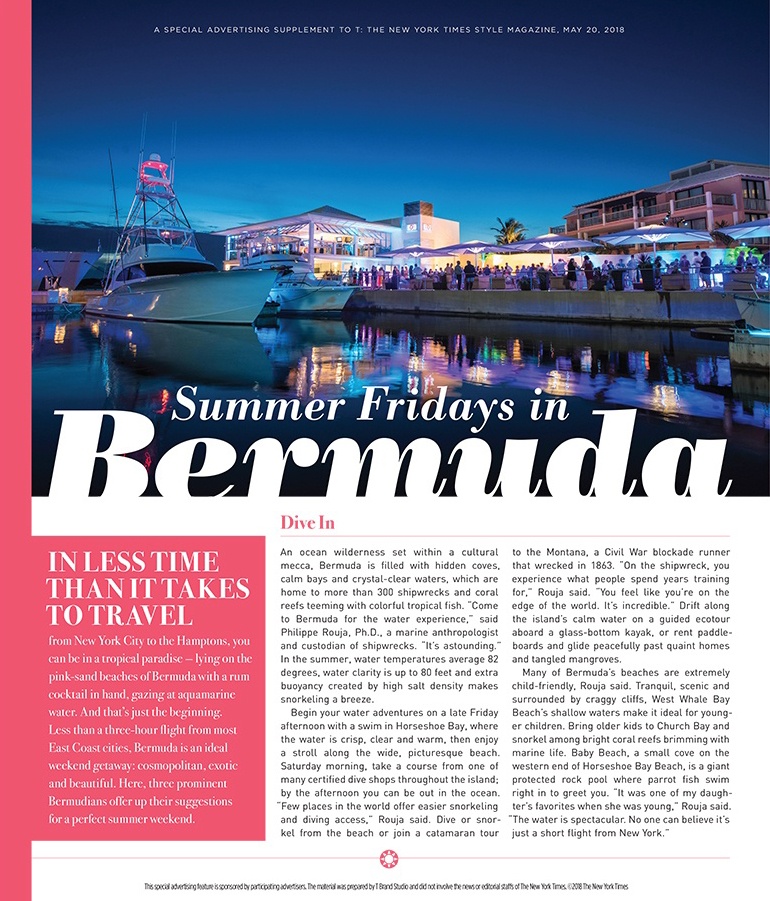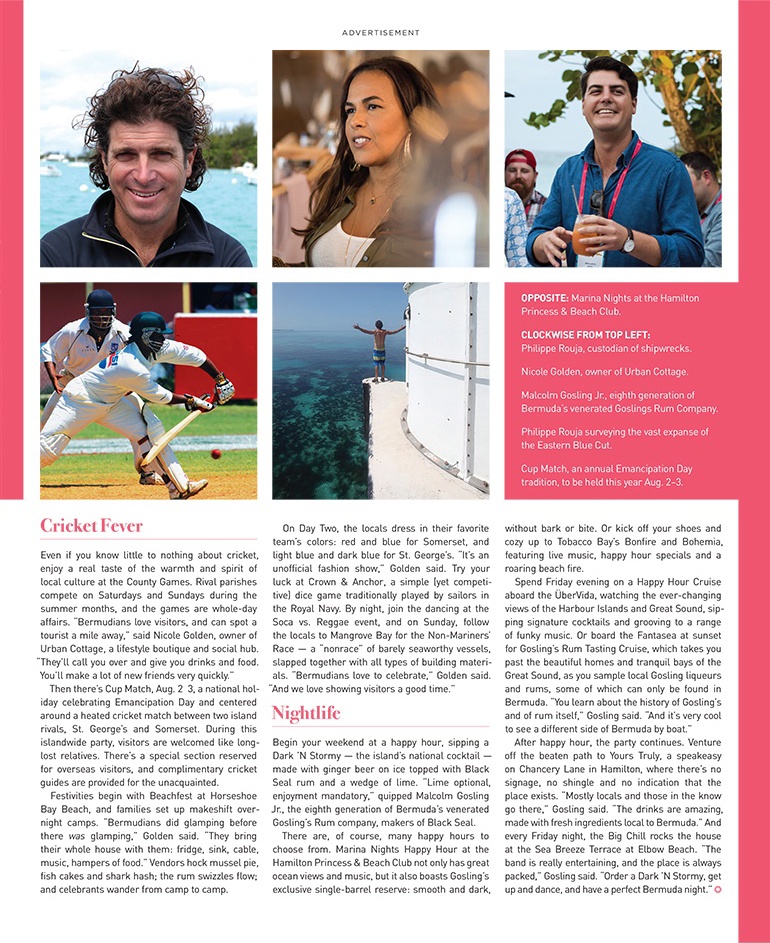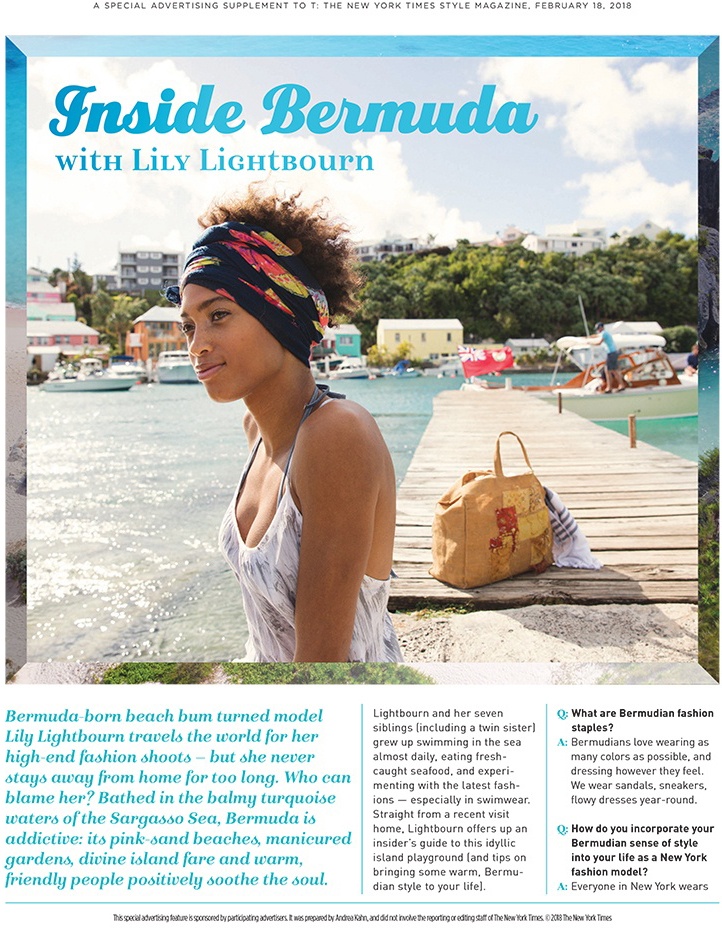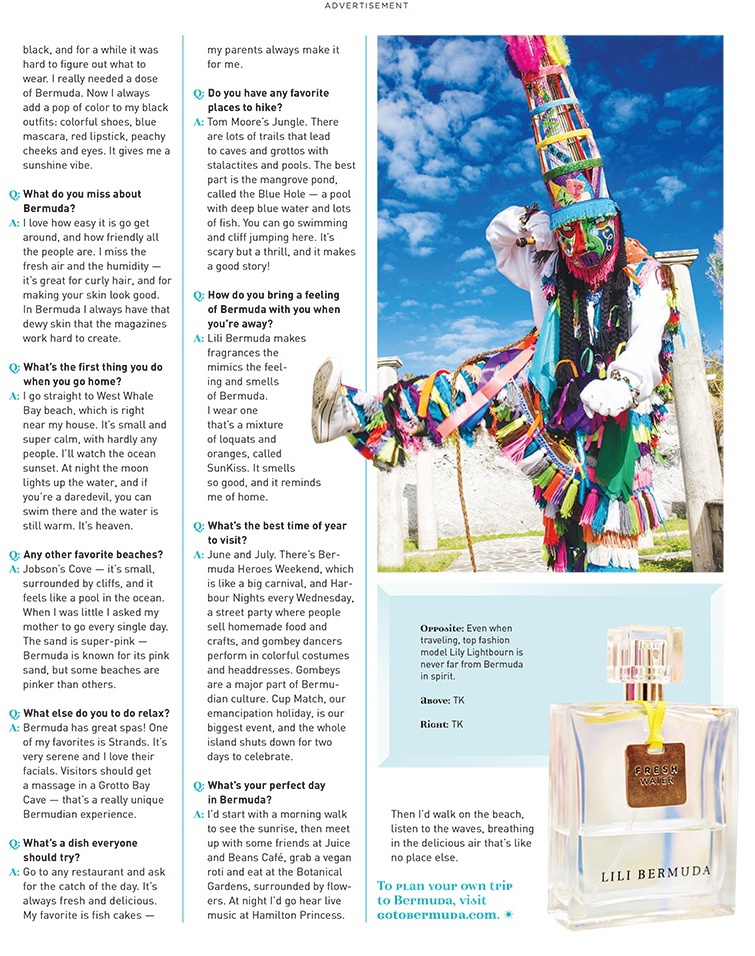 Comments
comments