Looking to rent a minicar in Bermuda for a longer period? If so, Rugged Rentals will be offering monthly minicar rentals starting from $75 per day.
A spokesperson said, "Long Term minicar rentals will be available in Bermuda next month as part of a pilot program for corporate clients and individuals.
"Rugged Rentals, a Bermudian minicar rental company, will offer up rentals from one to three months and monthly corporate rentals for its new Gem fleet as of February 1. This pilot will determine if there is a demand for long term rentals.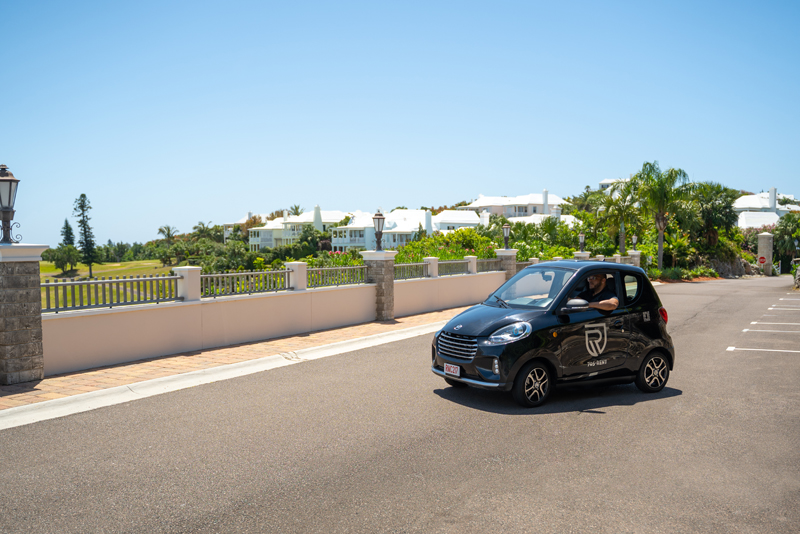 "A first of its kind in Bermuda, Rugged Rentals aims to shake up the market with long term mini cars rentals and will see its fleet expand to 34 minicars on the island next month. Ten cars will be part of this program with an option to allocate more based on interest levels.
"The new program will allow individual rentals for one, two or three months for $95, $85 or $75 per day inclusive of a collision damage waiver."
Rugged Rentals owner, Tallent Clark says: "We are excited to test out this new business model in the current market. With travel being relatively back to normal, we have seen an increase in demand for minicar rentals and have decided to expand our fleet.
"Having the option to rent minicars long term can help alleviate transportation issues some people face. This new model opens up business to a new kind of customer base and we look forward to the feedback."
The spokesperson said, "In addition to this program, corporate rentals for 12 months are also available for $2000 per month with two free drivers. This includes a collision damage waiver. Short term rentals start at $175 a day for a minimum of two days.
"The Gem is a compact, yet spacious option for minicar rentals in Bermuda. Its range allows drivers to travel the island almost four times and it can be charged at home with a regular outlet in the event of no access to Rugged Rentals charging stations. Additionally, Gem has air conditioning, which is necessary for the warmer seasons in Bermuda and features Bluetooth radio, automatic windows and reverse camera.
"To book The Gem as a long term or corporate rental, please email info@ruggedrentalsbda.com and put 'Long Term Rental' in the subject line."
Comments
comments