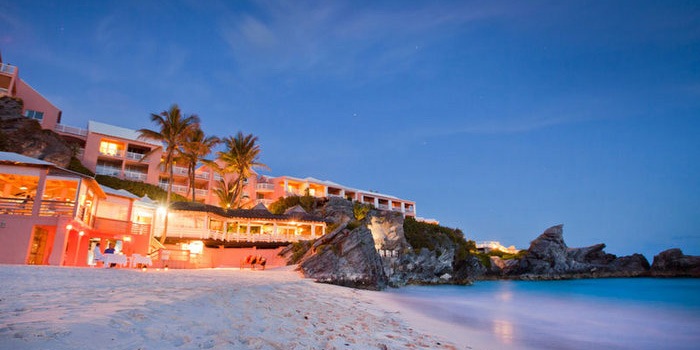 The Reefs Resort and Club is offering several winter deals and a chance to win a one-night stay at the picturesque Shore Shore retreat.
Those looking for an unforgettable on-island getaway can enjoy deals for as low as $249 per night, including breakfast, at the hotel voted 2022 Best of Bermuda: Staycation.
For a chance to win a one-night staycation, dine at The Reefs any time before February 28. A lucky winner will be picked each week.
Meal specials are also on offer during midweek, including 20 per cent off food and beverages on Mondays; Wine and Dine Tuesdays, with 25 per cent off your choice of a bottle of wine with dinner; and Family Night on Wednesdays, with children 12 and under eating for free.
The dining specials continue on Thursdays with 25 per cent off pizzas, whether dining in or taking out. Also, enjoy The Lounge for Happy Hour prices on Fridays on local beverages and complimentary dessert from 5.30 pm to 8 pm. Sit in the comfort of The Lounge or enjoy the breathtaking views from the terrace by the fire pits.
Looking to turn up the romance, then look no further, with a special Valentine's Day dinner menu available from Friday, February 10 to Tuesday, 14.
For more details, click here.
Comments
comments