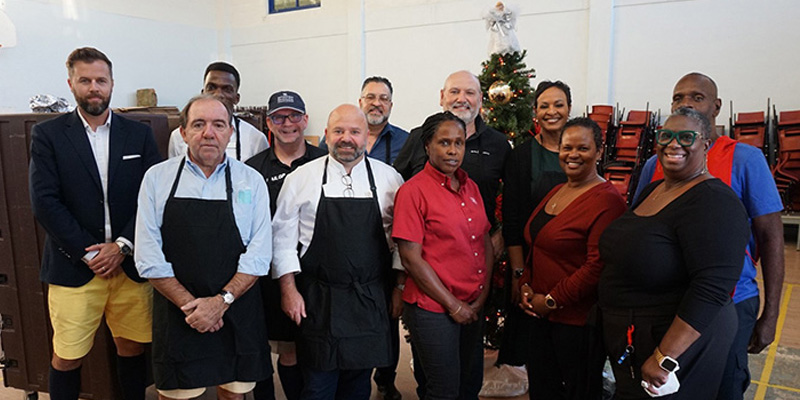 The Hamilton Princess & Beach Club kicked off the festive season by serving up its annual Thanksgiving dinner at The Salvation Army North Street Citadel in Hamilton.
Hotel General Manager, Tim Morrison, handing out Thanksgiving dinners, while Kelli Edwards, Salvation Army CFS Worker, looks on. Hotel Director of Sales & Marketing, Diarmaid O'Sullivan, checks the to-go bags for completion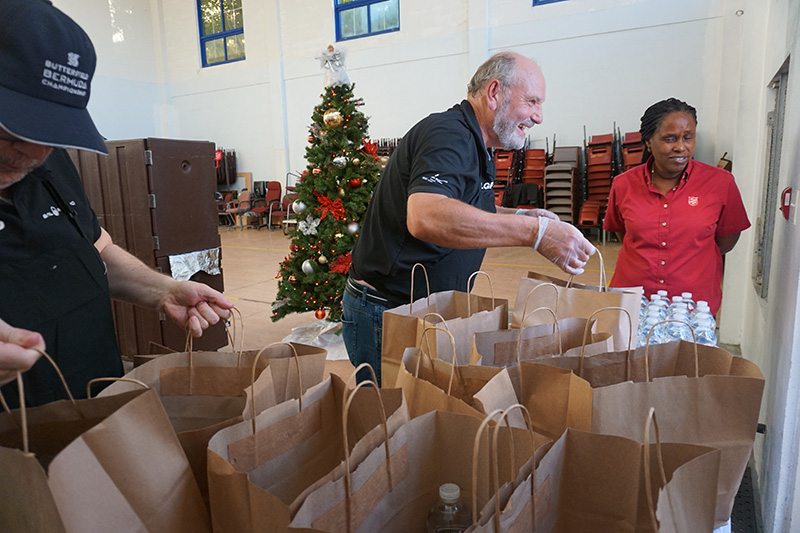 "More than 200 traditional Thanksgiving meals were packaged, and distributed by hotel members across departments from the front and back of house. The Hamilton Princess & Beach Club volunteers were led by General Manager, Tim Morrison," a spokesperson said.
"The Salvation Army's 'Booth's Bistro – Community Meal', is the heart of The Salvation Army's community outreach, providing a hot and filling meal to anyone who needs it."
Shawn Lekki, hotel Director of Food & Beverage, packs meals in the to-go bags with David Feron, hotel Banquets, assisting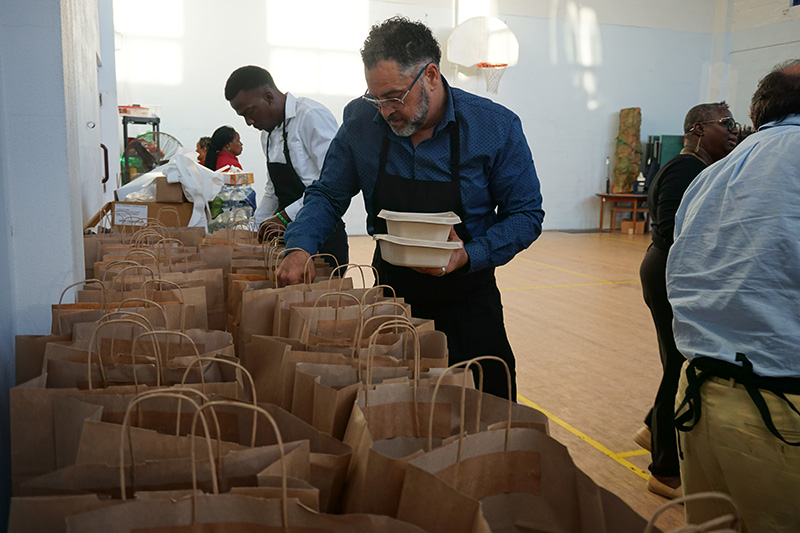 Tim Morrison, General Manager said: "Our team are delighted that we were able to serve a festive feast for the community and support The Salvation Army in its mission to share a good meal with those who need it.
"We are grateful and impressed by the hard work of the volunteers who help out in the community each and every day. We want to take this opportunity to encourage others to do the same throughout the holiday season: whether it's donating much needed food or your time, every little helps."
Hotel volunteer team, from rear left to right: Michael Skinner, Assistant Director of Rooms, David Feron, Banquets, Diarmaid O'Sullivan, Director of Sales & Marketing, Shawn Lekki, Director of Food & Beverage, Tim Morrison, General Manager, Roydell Neverson, Director of Operations, and Salvation Army's Stephen Grimes, CFS Driver. Front left to right: Mario Oliveira, Director of Engineering, Adam Ashe, Executive Sous Chef, Kelli Edwards, Salvation Army CFS Worker, Ronelle Outerbridge, Salvation Army volunteer, and hotel PR & Reputation Manager, Keisha Webb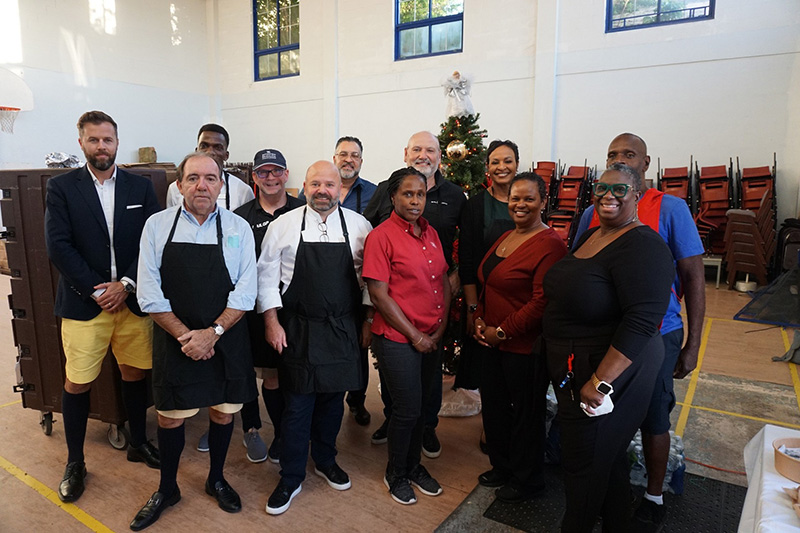 Corps Officers, Captains Dwayne and Kendacy Barnes, of The Salvation Army, said: "We were so glad that Hamilton Princess & Beach Club and the volunteer team chose Salvation Army, once again, as their community event to start the Christmas season, and with such a wonderful meal."
From left to right Mario Oliveira, hotel Director of Engineering, David Feron, hotel Banquets, Salvation Army Corps Officer, Capt. Kendacy Barnes, Tim Morrison, hotel General Manager, Keisha Webb, hotel PR & Reputation Manager, Adam Ashe, hotel Executive Sous Chef, and Roydell Neverson, hotel Director of Operations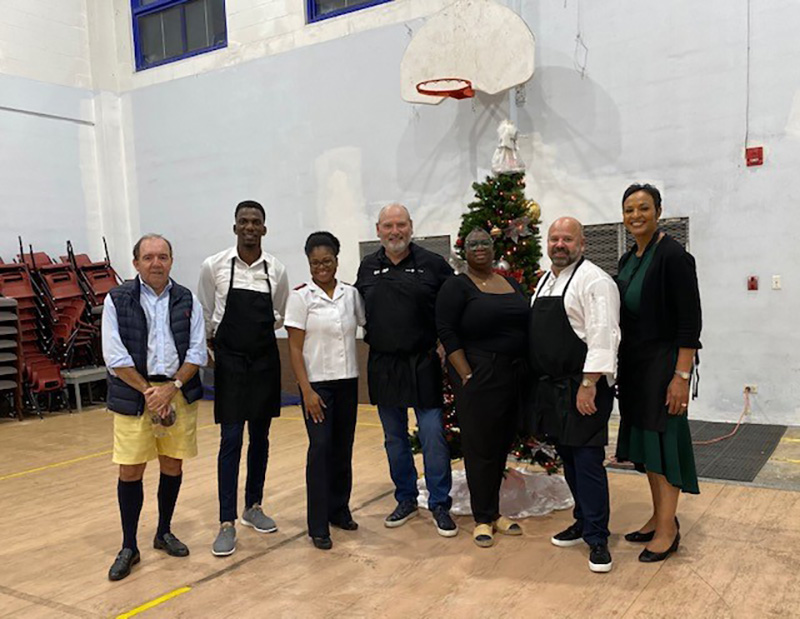 Comments
comments