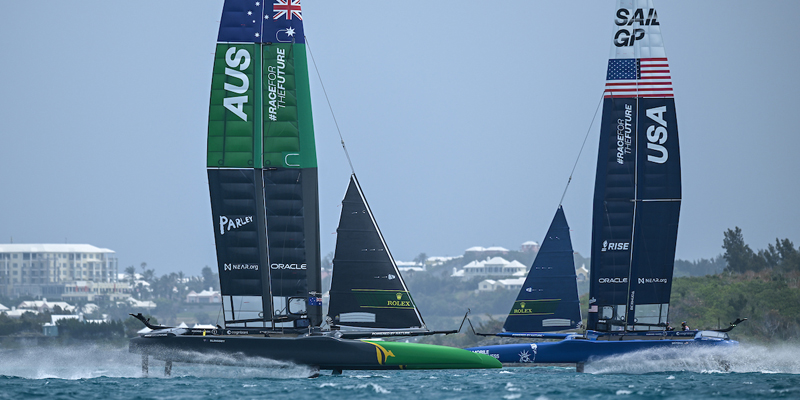 International sailing teams are practicing on Bermuda's waters, testing their skills aboard high tech foiling F50 catamarans capable of speeds in the region of 100kph, in advance of the Bermuda Sail Grand Prix presented by Hamilton Princess, which will take place on May 14 to May 15.
The BTA noted that "SailGP is one of the world's fastest growing racing properties with ten international teams racing foiling F50 catamarans, capable of speeds in excess of 100kph. The league welcomes two new teams – Canada and Switzerland – as it kicks off Season 3 in Bermuda's beautiful Great Sound May 14-15, 2022
"Hundreds of visitors from around the world are arriving in Bermuda this week to take part in this thrilling international competition that will be broadcast around the world. Hotel and vacation rental occupancy rates haven't been this high in years as Bermuda welcomes this world-class sporting event to its shores, and the beautiful Great Sound."
Tickets for the event are available here on the SailGP website.
Click to enlarge photos:
Comments
comments