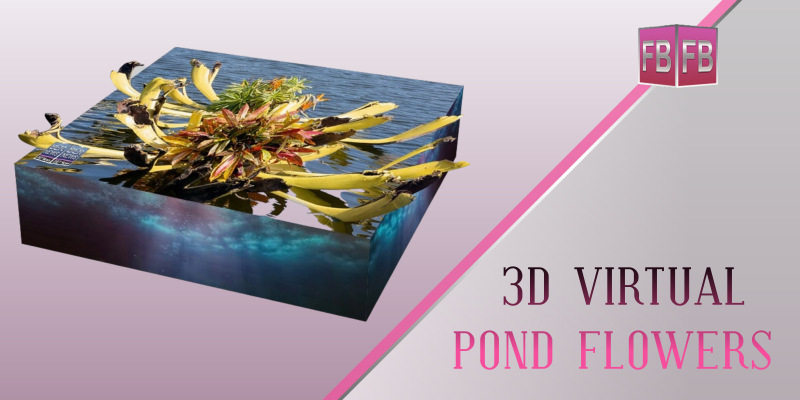 With an aim of bringing "awareness to the importance of saving and preserving Bermuda's open spaces," members of the Garden Club of Bermuda recently created five pond flowers at Eve's Pond using mostly natural materials, with virtual 3D cube images of the creations below.
A spokesperson previously said, "To continue the celebration of The Garden Club of Bermuda's 100th anniversary and also to mark Buy Back Bermuda's restoration of Eve's Pond, three of our members, Elizabeth Adderley, Sylvia Outerbridge and Sheila Semos have created an installation for everybody to enjoy.
"By foraging, they used mostly natural materials, including Palmetto Palm fronds and a variety of Crotons and Pleomele to build five 'Pond Flowers.' Some recycled materials were incorporated to provide mechanics and enable the 'flowers' to float on the pond.
"Eve's Pond is still 'under construction' and will gradually attract many waterfowl. It is our hope that this temporary display will bring awareness to the importance of saving and preserving Bermuda's open spaces for all to appreciate."
Comments
comments