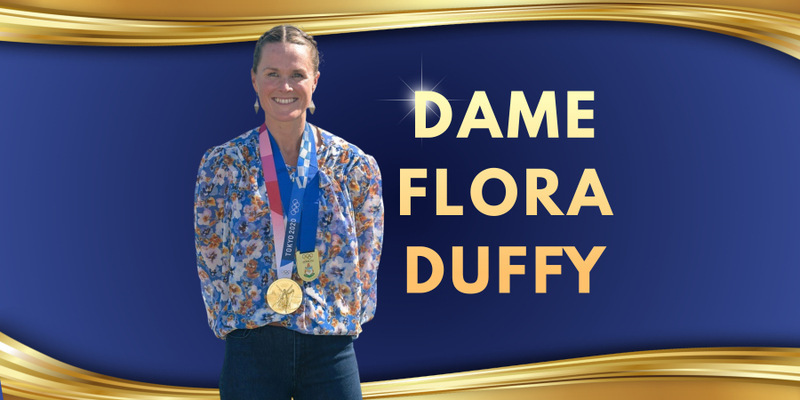 [Written by Stephen Wright]
Dame Flora Duffy said she is "grateful and honoured" to have been made a Dame in the New Year's Honours.
Duffy, who received an OBE in 2018, was recognised as Dame Commander of the British Empire for her services to sport in Bermuda.
The 34-year-old stormed to the gold medal in the women's triathlon at the Olympic Games in Tokyo last summer before securing a record-equalling third World Triathlon Championship Series title.
Her annus mirabilis also included a victory in her debut at the Super League Triathlon in Malibu in September and a sixth Xterra World Championship in Kapalua, Hawaii, last month.
"I received the news about five weeks ago that my name was being put forward [for a damehood], and I was being recognised for my services to sport in Bermuda," Duffy told Bernews.
"I received an OBE in 2018, and that was an incredible experience. It never crossed my mind that I could perhaps be upgraded to a Dame. That's really special.
"I'm honoured to receive that nomination, and it just capped off a great year for myself and my racing.
"I'm proud to have achieved something like this. It's not something I ever thought I would achieve or experience. I'm very honoured and grateful."
A statement explaining the honour said: "Flora Duffy is recognised for her exceptional contribution to sport in Bermuda over many years and for her outstanding achievements in triathlon, which include becoming the first and only person to ever win an Olympic gold medal for a British Overseas Territory.
"Her achievements also made Bermuda the smallest country, in terms of population, to win a gold medal at a Summer Olympics.
"In addition to her Olympics win this year, Ms Duffy also won the 2021 Xterra World Championship, the 2021 World Triathlon Championship Series Abu Dhabi and the Groupe Copley 2021 World Triathlon Championship Series Montreal."
Comments
comments