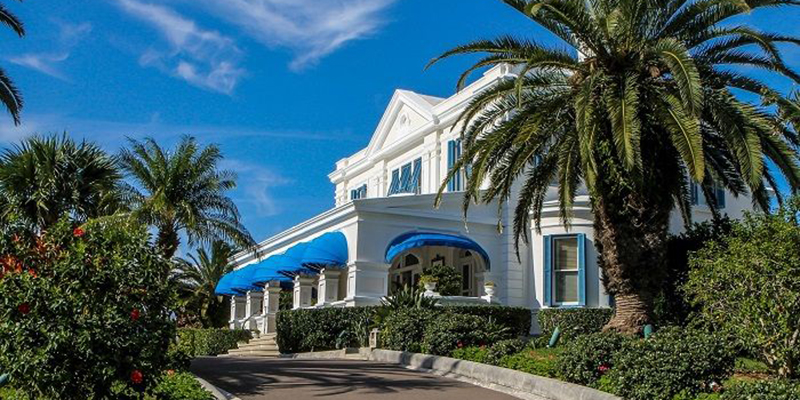 Huckleberry Restaurant and Rosedon Hotel are using their resources to provide assistance in the community amid the Covid-19 pandemic, including making meals for the Matilda Smith nursing home.
A spokesperson said, "Huckleberry Restaurant and Rosedon Hotel were early adopters of social distancing practices and the first hotel and restaurant on the island to cease operations on March 18.
"Since that date, the hotel and restaurant team who volunteered to stay on property have been living in isolation under our healthy quarantine. Consequently, the staff on property have already been living in 24-hour lockdown conditions for over four weeks and have pledged to continue to do so in support of the Government's strong leadership in these incredibly challenging times.
"The intention of our early move was to ensure that staff stayed healthy and that we would be able to reliably provide food service under our curbside pickup initiative without any question as to whether our staff had been exposed to the virus.
"That effort was initially launched as Huckleberry@HOME, focused on providing curbside pickup of individual and family style meals.
"With the subsequent introduction of a 24-hour lockdown and mandatory stay at home order, Huckleberry contacted the Third Sector Coordinated Crisis Response Effort to volunteer support through meal preparation for the needy and potentially in support of first responders and front line workers.:
Restaurant manager Rob Bruni said, "Following the unfortunate news of COVID-19 being found in the Matilda Smith nursing home, we responded to an urgent call the evening of Easter Sunday from Third Sector advising that the elderly residents of the Matilda Smith were in need of food preparation support due to staffing constraints.
"Our chefs promptly responded and delivered breakfast early the next morning and have been preparing three meals a day all week; it has been an honour and privilege to work with the Third Sector coordinators and to be able to step in and alleviate the concerns with regard to food security for this vulnerable population."
The spokesperson said, "We urge everyone to follow the advice of the Bermuda Government and to adhere to the guidelines and measures being put in place to protect all of us and particularly the most vulnerable in our community.
"We further encourage everyone to consider what they can do to provide support to those most in need in the community. For those who want a seamless way to provide much needed funds for our most vulnerable populations during this time of crisis, give to The Bermuda Emergency Fund.
"To find out more and support, please visit bermudacommunityfoundation.org."
Comments
comments