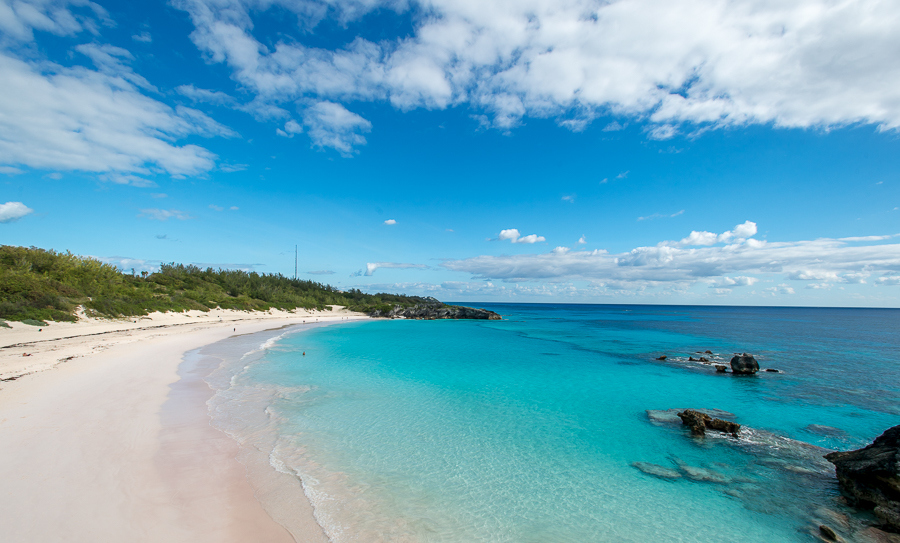 One of Bermuda's world famous pink beaches has an upgrade in its future, with a distinctly Bermudian flare set to be added to the area.
When all is said and done, Horseshoe Bay Beach will offer unique island architecture alongside its inviting waters, including a traditional moongate and buttery-style roof.
Rick Olson — whose company was awarded the concession — previously said, "We intend to preserve the natural beauty and safety of Bermuda's beaches, while also maintaining a casual and relaxing food, beverage and entertainment experience out of renovated and refurbished premises.
"As part of our strategy, we intend to develop a brand that becomes internationally recognised and beach centric, which is environmentally conscious and both relaxing and exciting."
Some of the planned upgrades include:
The addition of a new staircase with a moongate leading onto the Outdoor Patio Area. The purpose is to provide an additional access, in keeping with Bermuda architectural style, onto the Outdoor Patio Area.
The installation of an overhead sail-style shade system in the area immediately in front of the Concession Building and Restroom Facility, and above the Outdoor Patio Area. The purpose is to provide some shade in these serviced areas.
The construction of a covered bar area on the Outdoor Patio Area. The purpose is to improve the overall function and layout of the Concession Building by providing an additional service outlet.
The construction of a buttery-style roof above the existing entrance to the Concession Building and extension of concrete slab.
Comments
comments