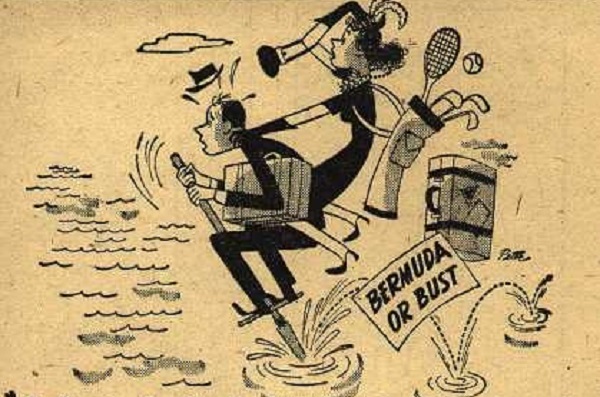 In what could described as a case of stating the obvious, an airline once marketed its Bermuda route with an advertisement proclaiming that you cannot get to Bermuda on a pogo stick, suggesting that the "hop" they provided was a better option.
Colonial Airlines was a passenger airline that flew between the American east coast and Canada during the 1940s and 1950s, with Bermuda as its sole international destination.
A promotion from the now defunct airline said, "It's impossible to get to Bermuda on a pogo stick, but Colonial's Skycruisers make it in one fast, sure hop. You'll keep your powder dry and your spirits high – with more time to play and relax."
Colonial Airlines 1949 pogo stick ad: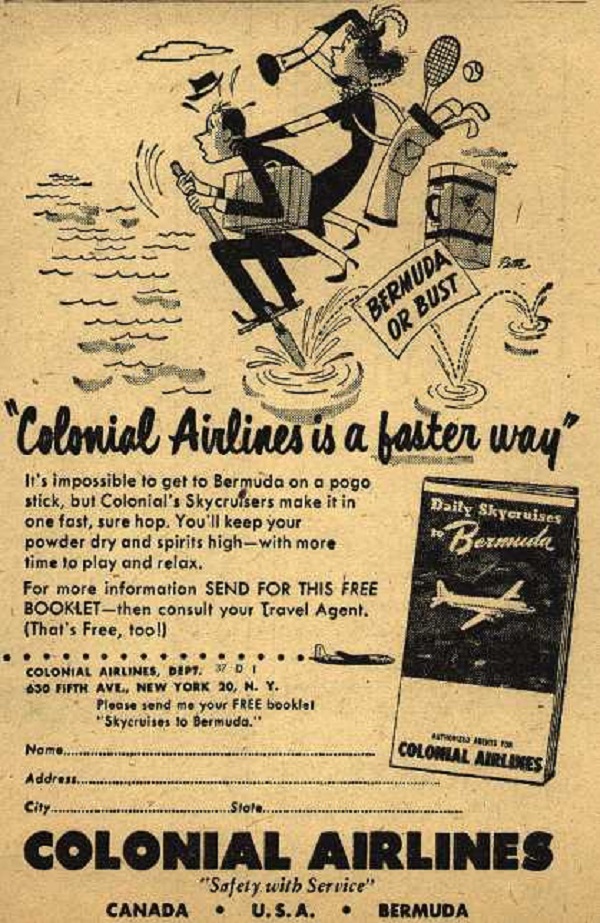 The pogo stick marketing ploy didn't sit well with Connecticut-based marketing firm Mascola, who described it as "the perfect example of a common mistake made not just in the world of travel advertising, but in marketing overall. It's not based on truth. No one would try to get to Bermuda on a pogo stick."
Marketing follies aside, the airline focused much of its advertising on its lone international destination, promoting daily flights to the island from $126, along with a seven day all-expenses-paid trip from New York to Bermuda for $170.
According to a brochure, the cost of the seven day excursion included not only round-trip flights, but also meals on the airplane, transportation between the hotel and airport in Bermuda, hotel accommodations themselves, meals during a passenger's stay on the island, sightseeing opportunities, and mementos.
A Colonial Airlines advertisement from the 1940's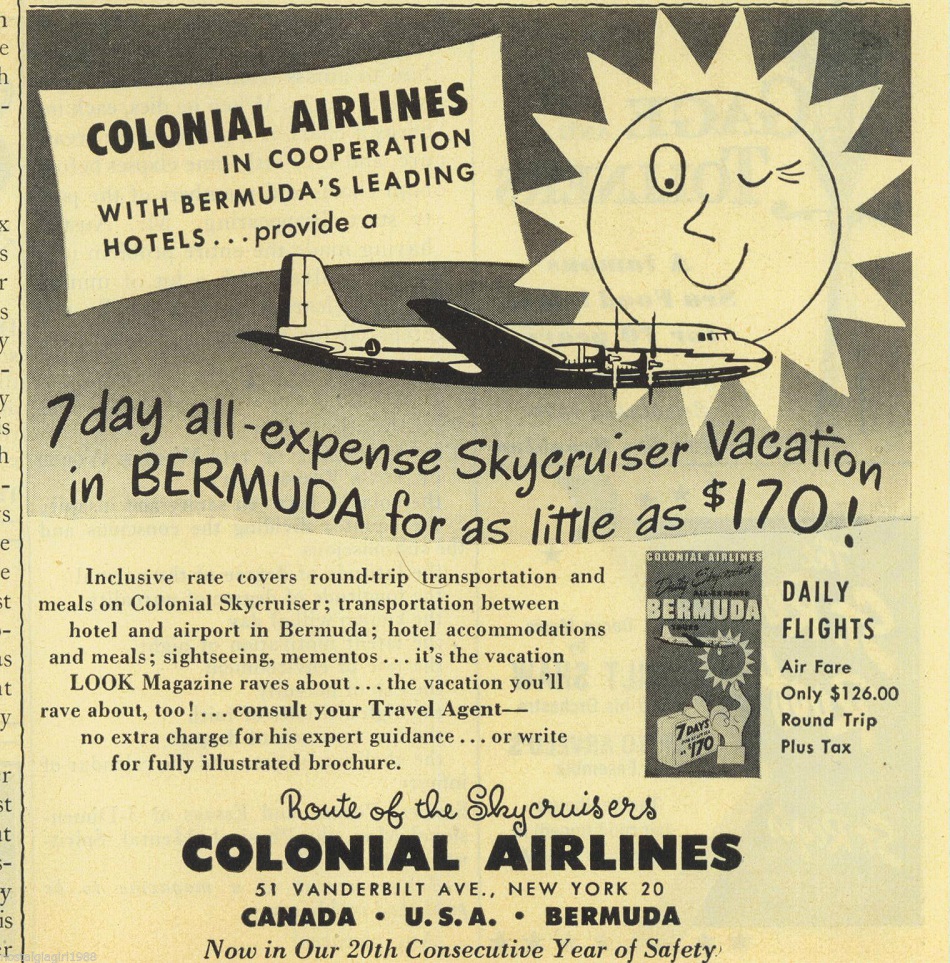 Colonial Airlines itself was first launched in 1928, operating for nearly 30 years before, in 1956, the company was purchased by Eastern Airlines – an acquisition that had to be approved by then U.S. President Dwight Eisenhower as an international route was involved.
Despite first vetoing the acquisition, President Eisenhower later reversed his decision, allowing the deal to move forward and thus ending Colonial Airlines operations – and their sometimes questionably clever marketing tactics.
Comments
comments