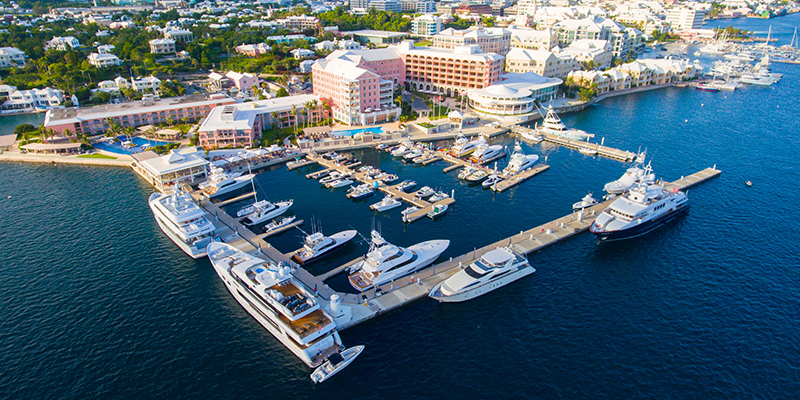 Hamilton Princess & Beach Club has been ranked the 10th best resort in the Atlantic Islands, in international travel magazine, Condé Nast Traveler's Readers' Choice Awards 2020 and was the highest ranked resort in Bermuda.
The hotel received a score of 96.21 out of a possible 100, only just 3 points of off the first-place position. The magazine's review highlighted all the recent upgrades and expansion of the hotel and the many different dining offerings, and the hotels "most impressive collection of modern art in Bermuda.
Tim Morrison, General Manager of Hamilton Princess & Beach Club, said: "We are truly delighted to have been voted as one of the best Resorts in the Atlantic Islands by the readers of Condé Nast's Traveler, particularly during this challenging time for our industry.
"To also be recognised as the best in Bermuda is a particular honour, given the incredible hotels we have on the island. We want to say thank you to all of our guests who voted and to our incredibly hardworking and dedicated team members, whom without this would not have been possible."
The full rankings can be viewed online here and in the November issue of the magazine, on newsstands now.
Comments
comments