A Delta Air Lines flight — the first commercial flight from the United States since March – landed in Bermuda yesterday [July 6], marking the second commercial flight to land on the island since the airport fully re-opened earlier this month.
Two passengers, both Bermuda residents, tested positive for Covid-19 during the arrival testing process, and the Government noted that "strict quarantine is essential in this case as the risk of exposure has been identified."
A Bermuda Tourism Authority spokesperson said, "Thanks to the island's successful response to the COVID-19 crisis, Bermuda is open and welcoming air visitors back as of July 1, 2020.
:The island, located two hours from most major U.S. East Coast airports, currently has no active coronavirus cases. On Monday, July 6, the first commercial flight from the U.S. to Bermuda since March touched down at L.F. Wade International Airport, allowing visitors to safely and responsibly enjoy the island's natural beauty and genuine hospitality."
"At a time when international travel is limited for many Americans, the island is a beautiful, close and comfortable option for those in need of an unforgettable escape," said Victoria Isley, Chief Sales & Marketing Officer for the Bermuda Tourism Authority.
"Bermuda offers guests an accessible, safe destination with wide open spaces and pink sand beaches, clean ocean breezes and brilliant turquoise waters, plus meaningful cultural connections and fresh island fare."
The BTA added, Delta Airlines resumed service to Bermuda via Atlanta on July 6. JetBlue will restart service from JFK as well as Boston August 1. Air Canada was the first international airline to touch down with commercial traffic on July 2 from Toronto, and WestJet will add in service to the island beginning August 6 from Toronto as well.
"British Airways is set to resume service from London starting July 17, and the UK Government included Bermuda on its list of places their residents can visit this summer and be exempt from quarantine upon arrival back to England. As always, visitors and travel professionals are encouraged to check with airlines directly for the latest updates to service.
The July 2020 flight schedule: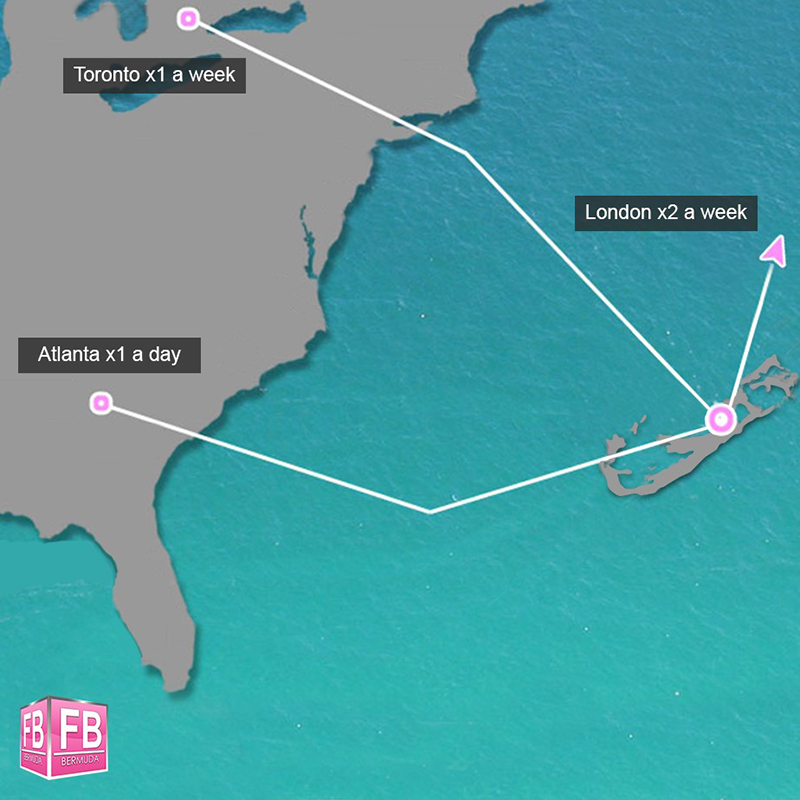 "To protect Bermuda's community and travellers alike, the Government of Bermuda has introduced a set of robust screening protocols that must be observed.
"Within 48 hours of departure, travellers must complete the Bermuda travel authorisation process online;
"No more than five days before departure, visitors must take a PCR COVID-19 test and obtain a negative result;
"Visitors must wear face masks and practise physical distancing at the airport, in-flight and upon arrival to the greatest extent possible;
"During their time here, visitors must take their own temperature twice per day and report via online application/portal. They are also required to take a COVID-19 test, administered on Day 3, Day 7 and Day 14 at easily accessible pop-up testing centres;
"Visitors must comply with restrictions on gatherings to a maximum of 50 people and follow a nightly curfew from midnight to 5am.
"To get more details on the latest arrival protocols, visit here."
Comments
comments