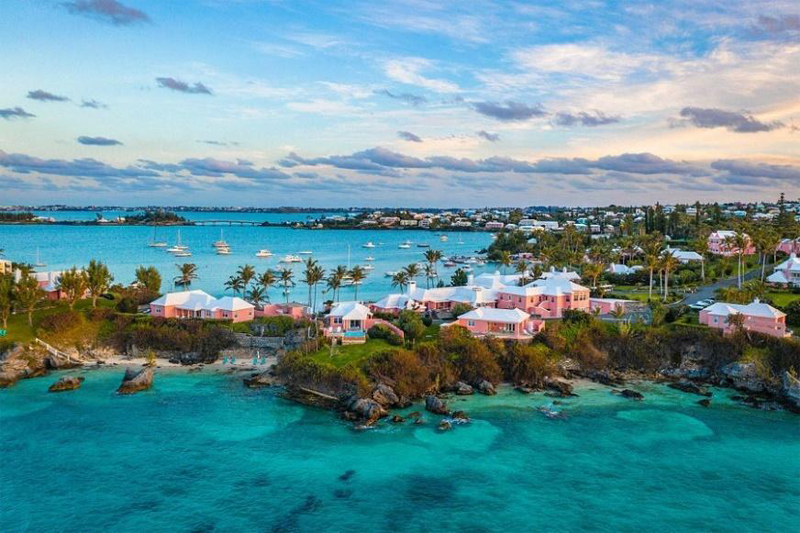 Hospitality company Dovetail + Co is acquiring the Cambridge Beaches Resort & Spa in the west end.
A spokesperson said, "Hospitality company Dovetail + Co expands into Bermuda with the acquisition of the historic Cambridge Beaches Resort & Spa.
"Located on a private 20-acre peninsula in Bermuda's West End, the resort is surrounded by 330 degrees of water views, four private beaches, and sunrise and sunset vistas that highlight Bermuda's lush natural beauty.
"Cambridge Beaches Resort & Spa was established 90 years ago as Bermuda's first cottage style accommodations. Some buildings date to the 1600s, shortly after the uninhabited island's discovery in 1609. Today, the property includes 86 suites with private outdoor spaces and select plunge pools; four beaches; and an infinity edge waterfront pool.
"For outdoor explorations of Bermuda's flora and fauna, the property features 5 acres of ornamental gardens, tennis courts, a putting green, a croquet lawn, and a marina and watersports hub. Amenities include a dockside historic tavern, beachfront and poolside restaurants and bars, event spaces, and a 10,000 square foot full-service spa with an indoor pool and fitness center.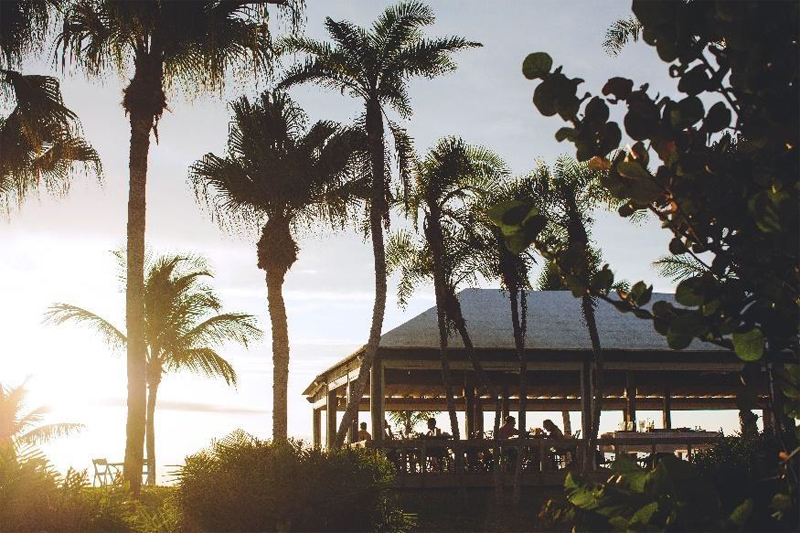 "Located in the middle of the Atlantic Ocean just a 90-minute flight from New York, Boston, Atlanta and Miami, Bermuda is equally renowned for its cultural heritage as its pink sand beaches and world-class golf courses. Visitors can explore dramatic crystal caves, an island-wide recreation trail, and the 400-year-old UNESCO World Heritage Site of St. George's.
"From tropical hikes to boundless sea adventures—sailing, snorkeling, and SCUBA diving among shipwrecks—Bermuda is a playground for outdoor adventure. Reef fishing, whale watching, and waterfront rock climbing are lesser-known pursuits that speak to the island's unique geography. A full calendar of festivals and cultural events including triathlons, film festivals, cricket matches and sailing races underscores the destination's year-round appeal."
"I first visited 'The Rock' to run the Bermuda Triangle Challenge," said Phil Hospod, Founder and CEO of Dovetail + Co. "Even in the winter months, I was dazzled by the island's natural beauty, hospitality, and dynamic local culture."
The spokesperson said, "Dovetail + Co will elevate the experience at Cambridge Beaches with updated guest rooms and public spaces, while highlighting the best of its storied history. The property has changed hands only four times since the late 1660s. A wall with the names of all return guests reveals how beloved the property is: the standing record is 150 lifetime visits.
"Cambridge Beaches is a magical place, steeped in Bermuda's history," Hospod said. "We are honored to be the new stewards of this esteemed resort. We want to build on the traditions that guests have come to love, while creating a setting that allows them to indulge in Bermuda's natural beauty, connect with its history, and leave feeling restored. The property has an established reputation as an authentic island retreat offering gracious hospitality.
"We want to refine it and let the world in on Bermuda's best kept secret."
The spokesperson said, "Cambridge Beaches is centrally located in Bermuda's West End, home to the shopping and entertainment hub at the Royal Navy Dockyard, world famous Horseshoe Bay Beach, Gibbs Hill Lighthouse, and the National Museum of Bermuda. Situated on the King's Point peninsula where the Atlantic Ocean, Long Bay, and Mangrove Bay converge, the resort is a secluded respite surrounded by crystalline waters.
"Cambridge Beaches will be part of Dovetail + Co's diverse portfolio of unique properties in storied locations. In the spring of 2020, the company opened Urban Cowboy Lodge in the Catskills and the Wayfinder Hotel in Newport, Rhode Island. Dovetail currently has one project under development on New York City's historic Bowery, and another hotel in Hawaii, which will become the Wayfinder Waikiki."
Derek Stapley, Chairman of Cambridge Beaches, said, "We congratulate Dovetail + Co on their successful acquisition and wish them well for the future. We believe that the hospitality expertise which Dovetail + Co bring to the island will be of massive benefit to Cambridge Beaches, while greatly enhancing Bermuda's tourism offering. This acquisition, and their commitment, strongly reflects their confidence in Bermuda.
"The principals of Dovetail + Co are not strangers to Bermuda. Not only are they frequent visitors, they have taken the time to get to know the island. They embrace Bermuda's unique culture and people. They have experience in similar developments and understand there is a special nuance to Bermuda. Their plans for Cambridge Beaches are considerate and conscious of Bermuda's heritage, with an eye to the future.
"We have a fantastic team at Cambridge Beaches and we would like to thank each and every one of them for their many years of hard work and loyalty, often through very difficult times. We wish you all the very best on your exciting new journey with Dovetail + Co.
"There are many people who provided invaluable assistance with this transaction. We would like to extend our thanks to the Premier and his team, the Registrar of Companies and the Bermuda Monetary Authority.
"Simon Benedek of Benedek Lewin law firm deserves special thanks for all of his work. The Argus Group and Butterfield Bank have been tremendous partners to us for many years reflecting their strong commitment to supporting the retail and tourism sectors, which are so important to the island.
"The last few years have been challenging for all of us. Bermuda has been impacted, particularly on the tourism front. This acquisition is a solid endorsement of destination Bermuda at such a critical time.
"Cambridge Beaches has been family owned for decades so there is an inevitable sadness at this transition of ownership. However, this marks the beginning of a new chapter in the long and successful history of Cambridge Beaches. We look forward to following the story in the years to come."
Comments
comments