A couple from Rhode Island recently celebrated their 40th visit to Bermuda, with Brian and Elaine LaFleur citing the "incredible friendliness of the locals" as a reason to return to the island over and over again.
Brian and Elaine LaFleur celebrated their 40th visit to Bermuda last week at Hamilton Princess & Beach Club.
The couple from Rhode Island first visited the island in 1981, when they marked their ten year anniversary.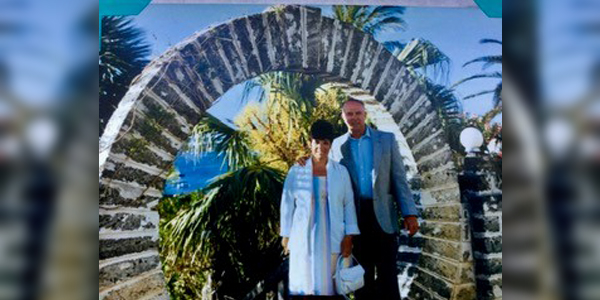 They enjoyed themselves so much that they vowed to return, and have now done so 40 times in the 38 years since – staying at the Hamilton Princess more than 30 times.
The LaFleurs last visit coincided with Hurricane Humbero, and it's not the first time the couple have been in Bermuda for less than welcoming weather, as they also happened to be here for Hurricanes Igor, Fay and Nicole.
When asked what brought them back to the island over and over again, they credited the "incredible friendliness of the locals."
Comments
comments