Briana Scott, the Experience Curator for Traveler Charters, has launched a Sip & Paint Cruise service.
Ms. Scott told Bernews, "I launched the Sip & Paint Cruise concept a few months ago simply because I thought it would be a creative way to experience Bermuda on the water.
"Initially, Covid-19 was an unfortunate setback, but it ultimately forced me to use innovation in designing experiences that I think will resonate with locals and residents in particular, as well as visitors.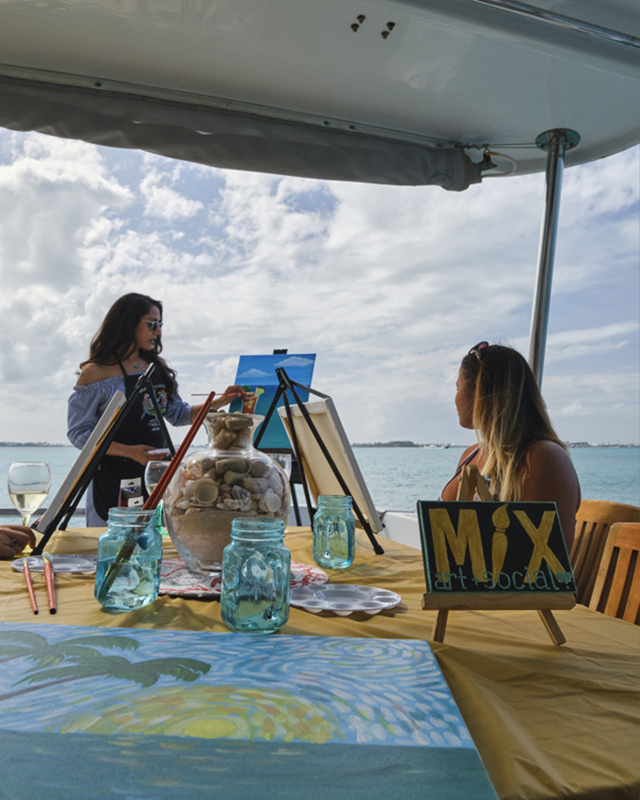 "Our Sip & Paint Cruise is a perfect way to spend time with friends and family. It treats all the senses while immersing participants in the surreal beauty of one of Bermuda's most enchanting assets – her waters.
"This package includes private instruction by local artist Bella Richards of Mix Bda, all required art supplies, two complimentary welcome cocktails, delicious canapes, and three hours on one of Bermuda's finest classic 50-foot motor yachts, Traveler.
"Try our Sip & Paint Cruise for wedding parties, celebrations, corporate entertaining, and quality time with your closest friends and family!"
For more information, visit the website and Instagram page, email charters@travelerbermuda.com or call 517-9394 or 705-6326.
Comments
comments