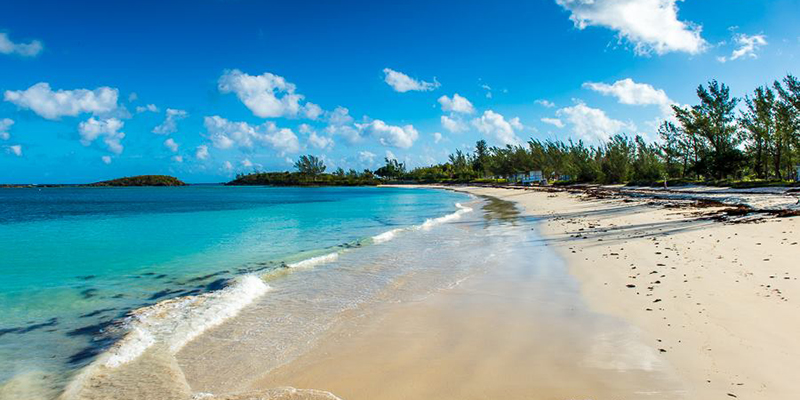 Boston Magazine is encouraging its readers to "fantasize about your post-quarantine vacation in Bermuda," saying that "no place beckons Bostonians quite like Bermuda."
The story said, "Let's face it: none of us is boarding a plane bound for paradise anytime soon. But while you're drooling over dream destinations on the Travel Channel from the safety of your sofa, there's no harm in fantasizing about susurrating palm trees and sherbet-colored sunsets—and no place beckons Bostonians quite like Bermuda.
"Of course, decompressing in a hammock suspended over cerulean waters is always appealing, but after being cooped up all spring, you might be more inclined to get out there and explore. Watersports such as sailing, wind surfing, and body surfing abound, and the coral reef ringing Bermuda makes for world-class snorkeling and scuba diving.
"But there's also plenty of fun to be had on dry land. The Bermuda Railway Trail runs through gardenia-scented groves and along rocky coastline, following what was the island's rail line from 1931 to 1948.
"Cooper's Island Nature Reserve, meanwhile, boasts extensive walking trails and one of Bermuda's best-kept secrets, Clearwater Beach, where you can fuel up at the genial dive bar/snack shack Gombey's Bar.
Looking to escape the sun for an afternoon? Discovered by some cricket-playing kids in 1907, Crystal Caves, an underground grotto with stark white stalactites and a crystal-clear lake, was dubbed the "most beautiful cave in the world" by Mark Twain, one of the first tourists to visit it.
"Whatever adventures await, be sure to give yourself at least a moment to take in Bermuda's candy-colored charm from a chaise lounge on the beach or a balcony, and let the healing breeze wash over you. As Twain famously put it: 'You can go to heaven if you want. I'd rather stay in Bermuda.'"
You can read the full story here on BostonMagazine.com.
Comments
comments