The family of Myrtle Edness, who died recently aged 108, have paid tribute to a "strong ambassador for Bermuda" who lived a "healthy and vibrant life".
Ms Edness, who was believed to be Bermuda's oldest resident, enjoyed an almost daily ritual of swimming in the ocean, which she continued well into her 109th year, attributing her longevity to salt water and exercise.
Her daughter Maureen Edness Eddy remembers: "She loved the water and swam all her life.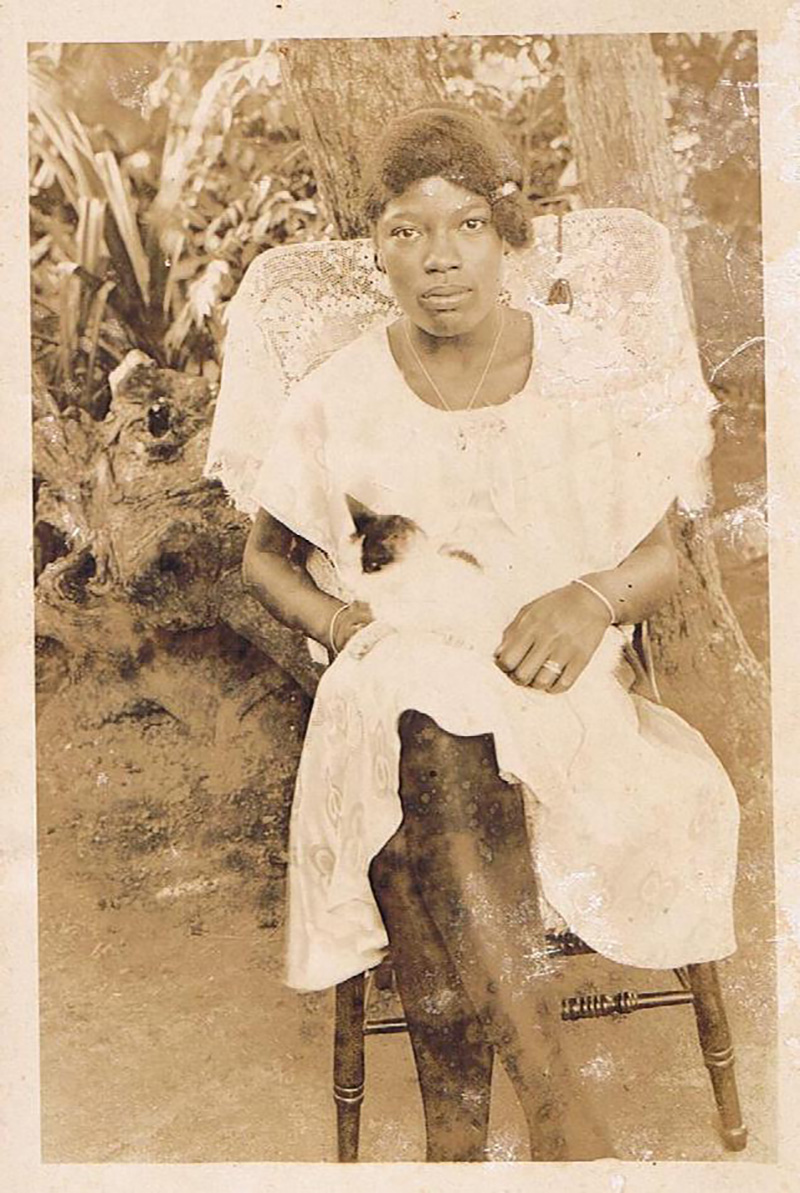 "From Monday to Friday, 5.30 am to 6.30 am, she and a few of her neighbourhood friends would walk from the Southshore Gas Station to Horseshoe Bay, go for a swim and walk back.
"Sometimes the bus would pass them on the way to Hamilton and give them a ride home."
Born on Ord Road, Paget, on July 17, 1914, Ms Edness moved to Somerset as a small girl along with her siblings Lillian and Gerald Jr and attended Paget Glebe School.
She married her childhood friend and neighbour, the late carpenter Arnold Edness, on September 25, 1944, with her husband building the family home on "Billy Goat Hill" – Tribe Road No 1 – in Warwick, where she lived with her family.
Ms Edness had two children, Maureen and the late Alan Edness, three grandchildren, Alex, Jason and Melanie, and a great-granddaughter, Alaya. Her niece is Dame Jennifer Smith, the former premier.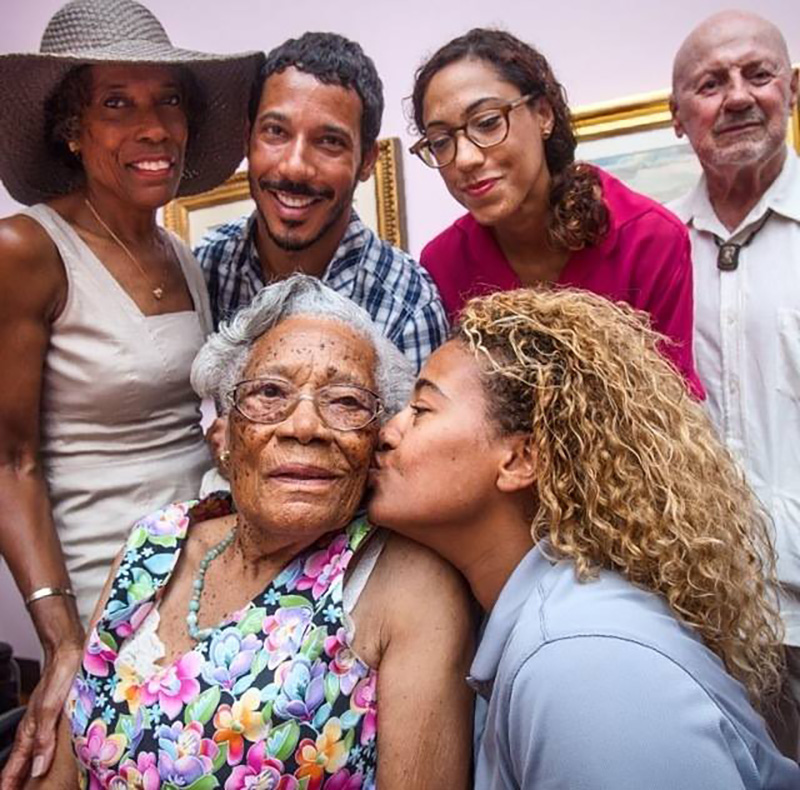 Ms Edness ran a grocery store along with her husband, AJ Edness Grocery on South Shore Road, Warwick, for 29 years until she retired in 1978. Mr Edness died in 1977.
She also worked at The Bermuda Recorder as a young woman, cycling to Somerset, delivering advertising proofs to local businesses and collecting subscriptions for the newspaper.
Her grandson Jason, an actor, remembers her zest for life, penchant for making new friends, and stickler for manners.
"I remember coming home, and there would be tourists in the house, people she had met at the beach or in Hamilton," he told Bernews.
"She would invite them to her home, give them food, talk to them about Bermuda and tell them all the places they needed to go. She was always keen to show Bermudian spirit."
He added: "We've always lived in my grandmother's house, and our friends at high school learned very quickly if they wanted to speak to us on the phone, they would get hung up on if they just said, 'Hi, is Jason there?' They had to say good evening or good afternoon!"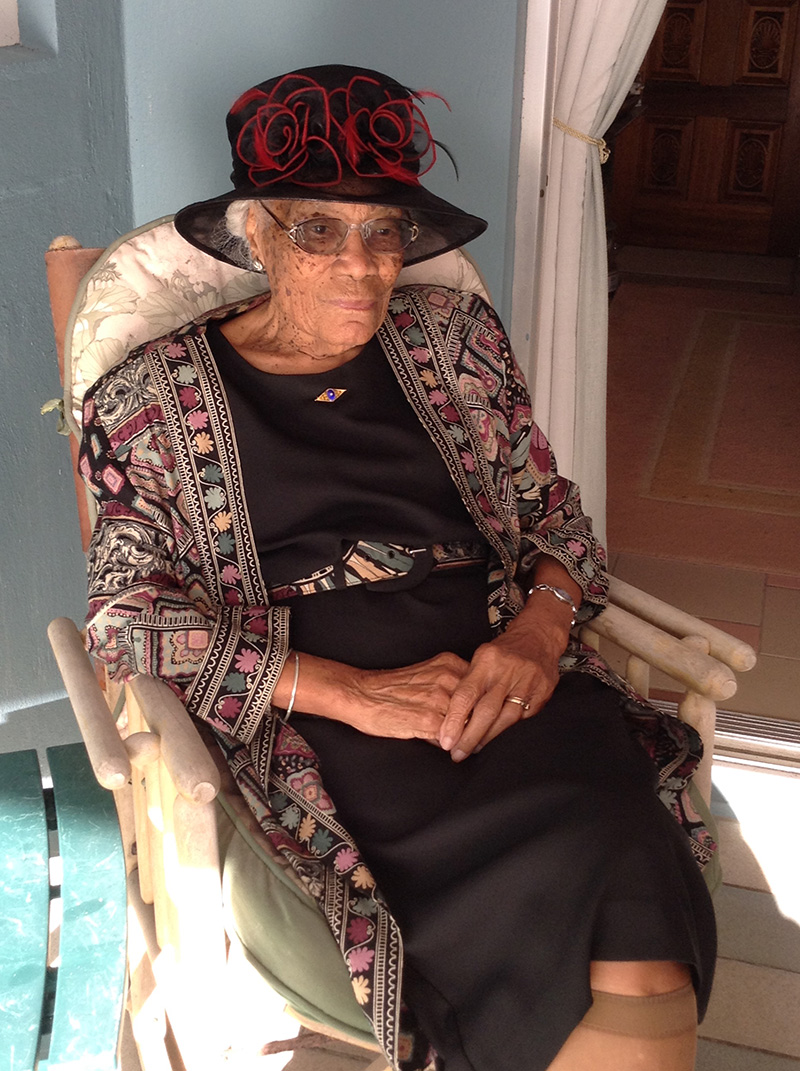 Ms Edness, who was devoted to Christ Church in Warwick, was renowned for her community spirit and was one of the oldest volunteers at Masterworks Bermuda.
She also lent her time to organisations such as the Samaritans' Lodge and the Girl Guides and volunteered at the hospital in the Alzheimer's Unit.
Her granddaughter Melanie Eddy, a jewellery designer, added: "She liked to joke and had a sense of humour. She didn't drive a car, but she used to get around, initially on a bicycle. When she was in her early 90s, we were worried about her being out on her pedal bike, so she started to bus and ferry all over! She was very active and independent."
An e-mail account, myrtleednessremembered@gmail.com, has been created by the family in her memory where people can share their favourite stories of Ms Edness.
Comments
comments