Bermuda has been included in Condé Nast Traveler's "21 Best Places To Go In 2021" list, with the article noting our 'sherbet-colored Bermuda shorts,' rum swizzle, the African Diaspora Heritage Trail and more.
The article on Condé Nast Traveler said, "In putting together our list of the best places to go in 2021, we were faced with factors we'd never had to consider before. After a year marked by grounded planes, closed borders, and mandatory quarantines, it felt key to have a 2021 list that is equal parts realistic and inspirational.
"No matter where you're dreaming of, one thing's for sure: We may not have jetted around much in 2020, but our appetite for travel—and eagerness to get back on the road—hasn't waned a bit."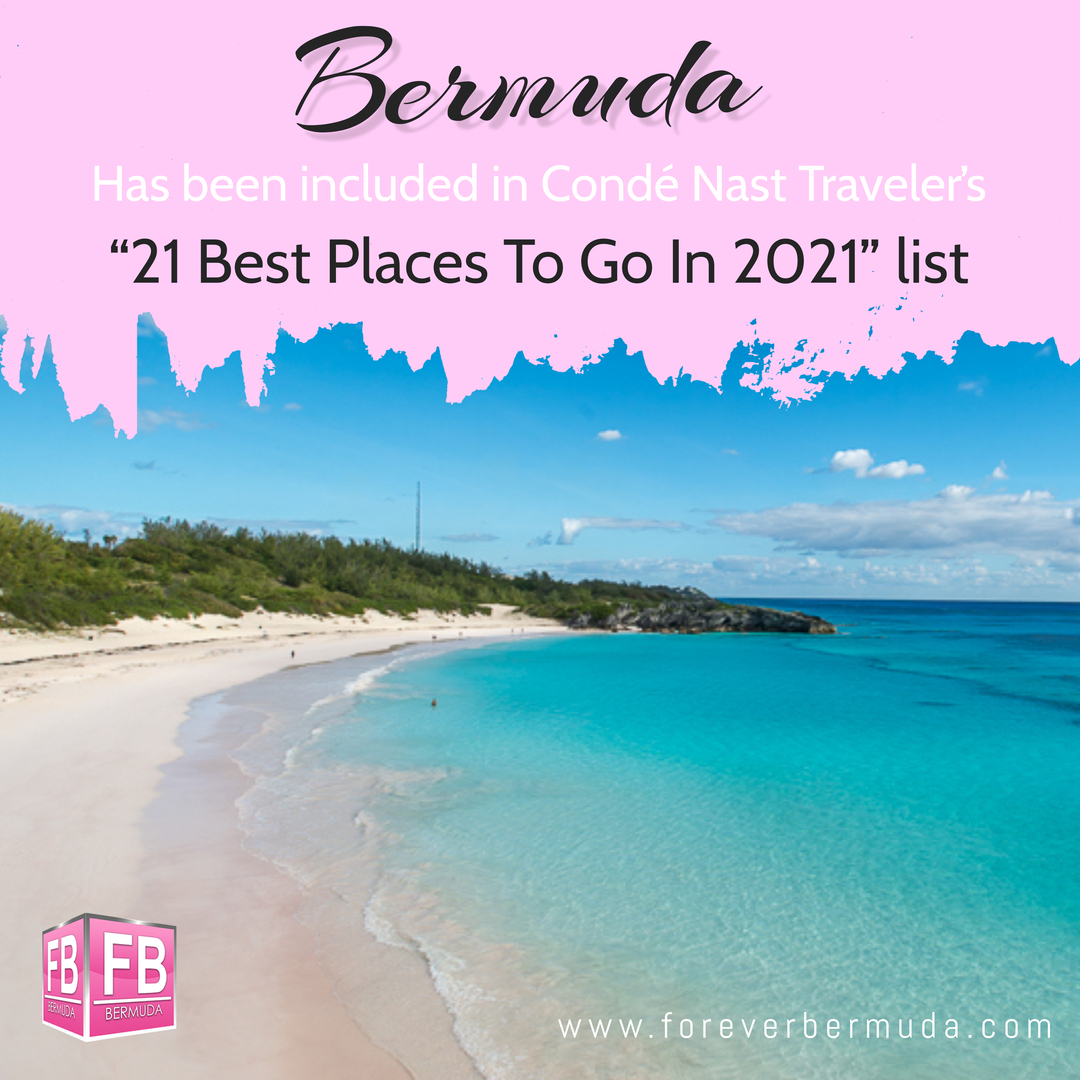 As it pertains to Bermuda, the article said: "The British Empire's colonization of Bermuda in 1612 still lingers today, from the sherbet-colored Bermuda shorts and knee-length socks to passionate conversations about cricket over rum swizzle.
"But there's an increasing number of experiences that speak to the diasporic history of the island and celebrate Bermuda's Black culture, with new initiatives focusing on Black travelers.
"An online hub spotlights Black entrepreneurs, including street art tours and restaurants like Art Mels Spicy Dicy, and island-wide itineraries and historic stops along the African Diaspora Heritage Trail.
The story notes the new airport terminal building and says, "the two-story oceanfront building is designed to minimize environmental impact, with several standout elements like outdoor terraces with ocean views and a nature trail that is open to all, including those without departure tickets."
"Also making its debut in April is the St. Regis Bermuda, which will open in St. George's, a UNESCO World Heritage Site, bringing luxury to a previously undeveloped corner of the island.
"Bermudian white roofs and seafoam green painted shutters will pay homage to the island's style, but it's the vivid turquoise water at the resort's location on St. Catherine's Beach that's sure to steal the show."
You can read the full story here on the Condé Nast Traveler website.
Comments
comments