The Bermuda Beach Art Festival was held on March 19 on beaches across the island, with intricate patterns and works of art on display for all to see and enjoy.
With more than 20 entries submitted to the competition, it was a piece dubbed 'La Garza' by Tara Cassidy that made the biggest impression, being named the Best Overall Entry.
In all, 30 individuals and teams entered the competition, with 21 completing their designs and submitting their photographs by the deadline in order to vie for $1,000 in cash prizes.
The competition was stiff and judges and organisers Nicky Gurrett and Lynne Matcham were challenged to place the winning designs.
Organiser Nicky Gurret said, "The level of artistry and technique of the entries has really grown since we first started back in 2011.
"We were really pleased with the results! Selecting the winners was very difficult."
Local beach artists and past winners Hannah Emmerson and Tara Cassidy held the Beach Art Workshops this year, sharing their expertise and generously volunteering their time in order to assist competitors in honing their skills.
Beach art serves as a celebration of Bermuda's beautiful, pristine beaches and is a form of landscape art in which only a rake is used to etch memorable designs in the sand between the low and high tide mark.
The designs are impermanent and washed away by the next high tide, leaving behind no trace of their existence and making them an especially unique sight to behold.
Best Overall Entry: La Garza – Tara Cassidy
First Place Adult: 'Bob' by Dennis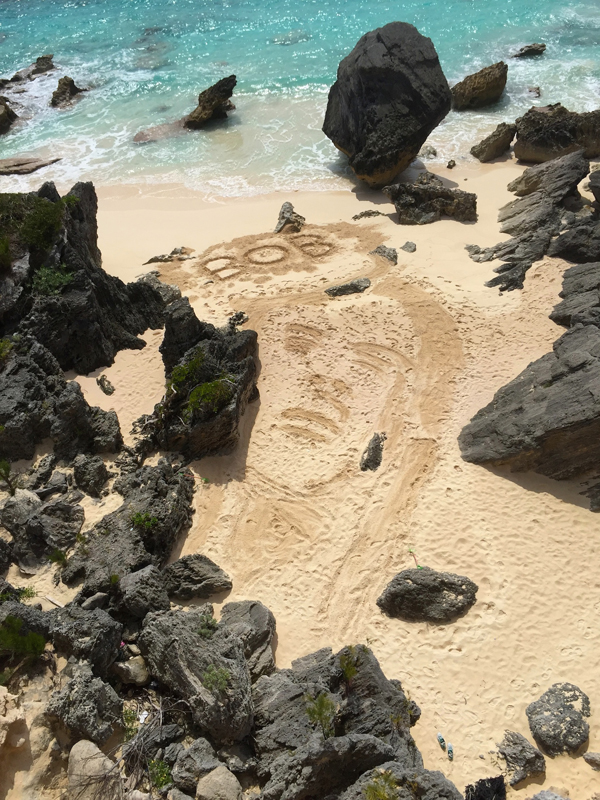 Second Place Adult: POW: Rake in de Face – Ishrat & Kim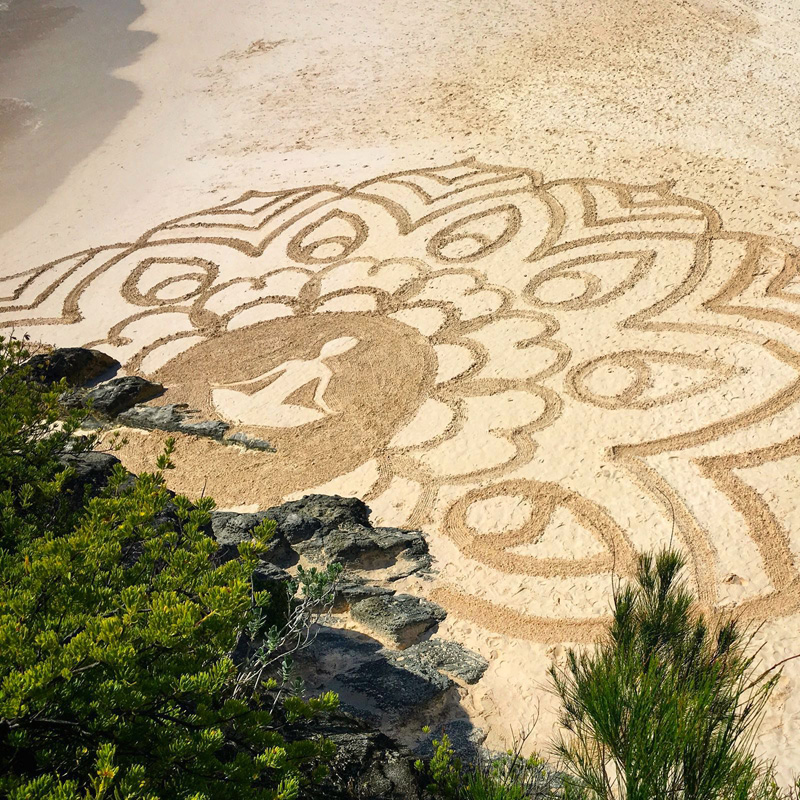 Third Place Adult: Lionfish – Adrienne Smatt
First Place Teen: Celtic Symbol – Sarah Weight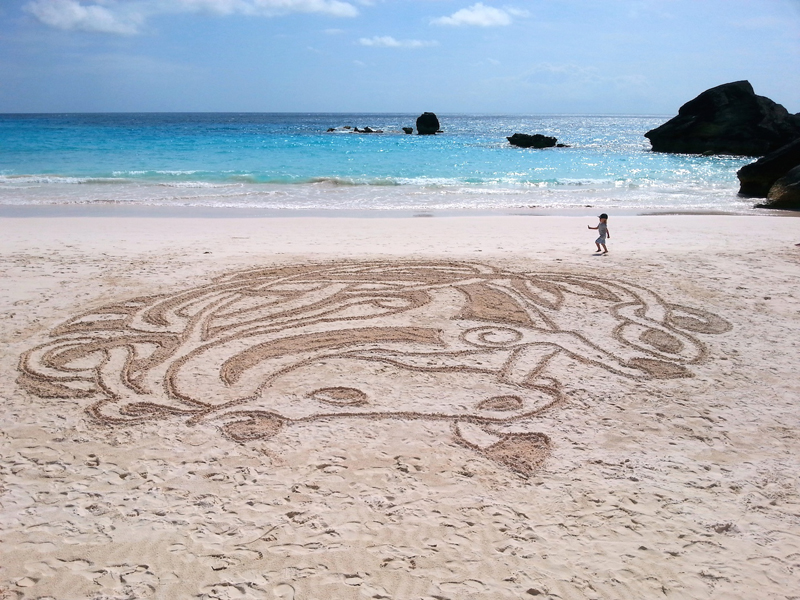 Second Place Teen: Abstract – Christian & Laurel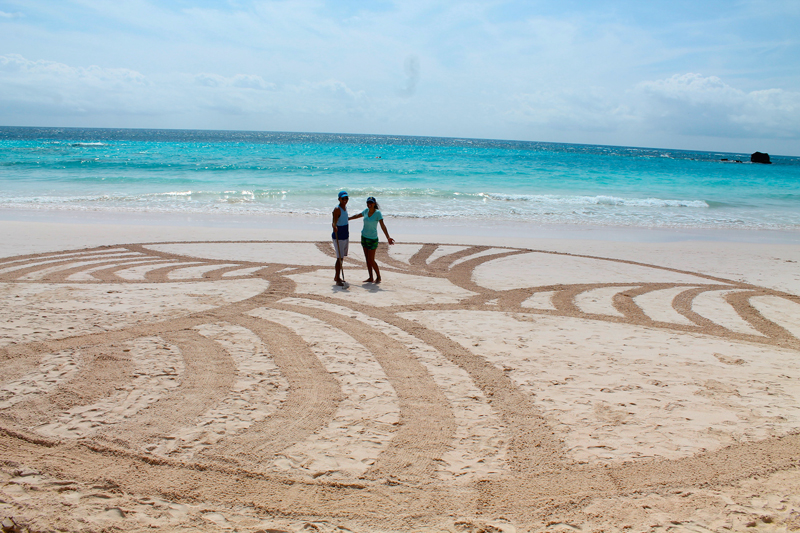 Third Place Teen: Whale – Kaitlin McCallum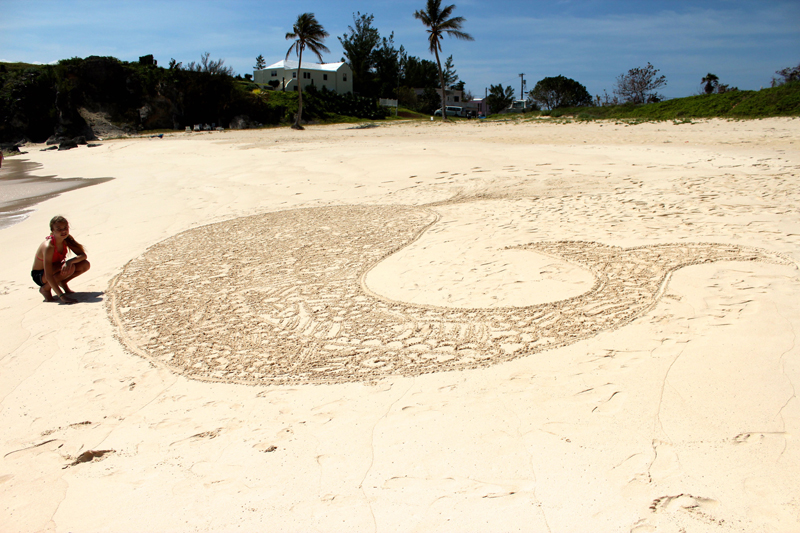 First Place Family: Mrithula Mohan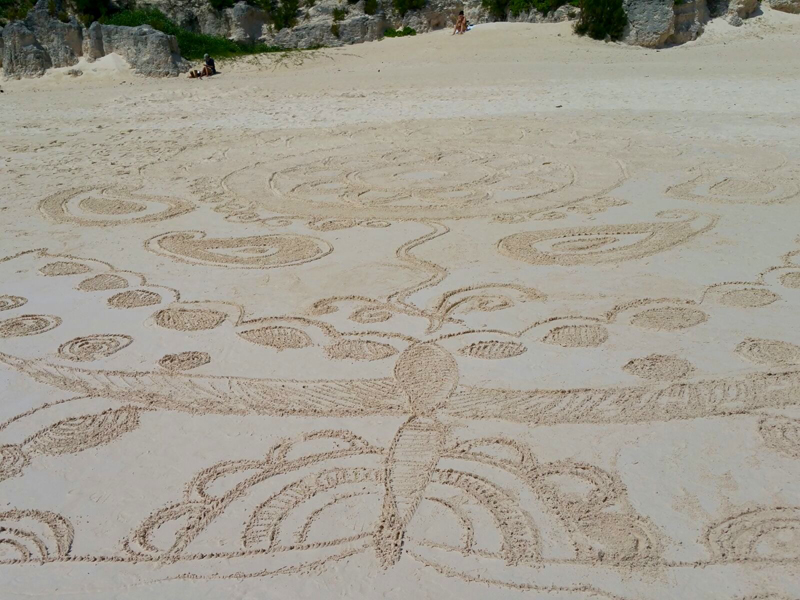 Second Place Family: Nirvana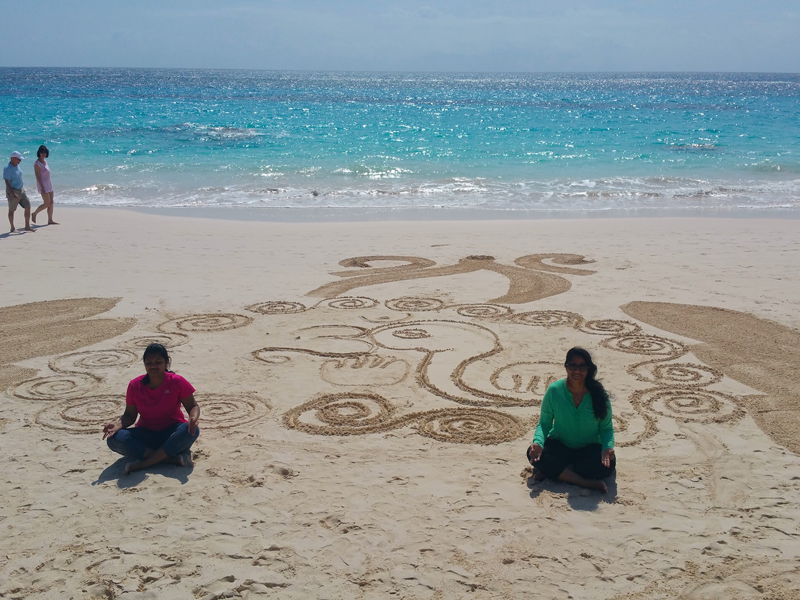 Other Participants:
Adult: Stacey Robinson – Heart Beach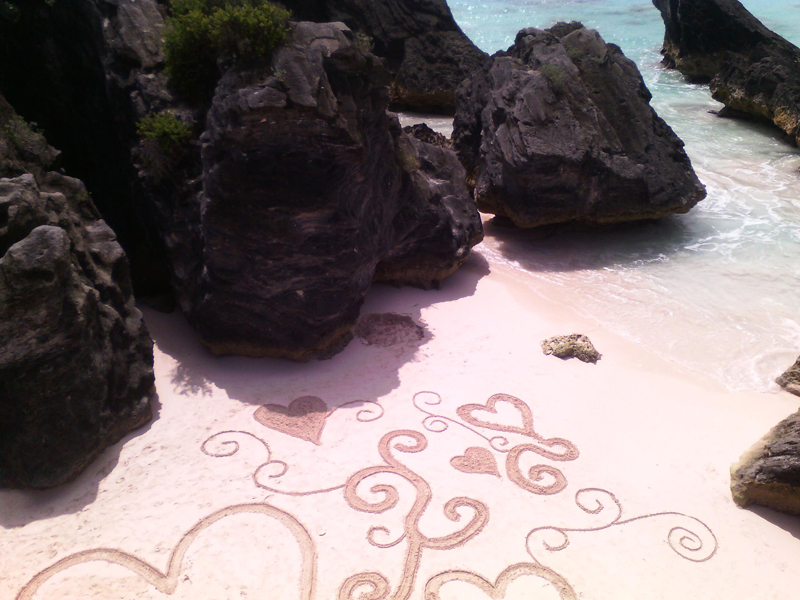 Adult: Bermuda Yoga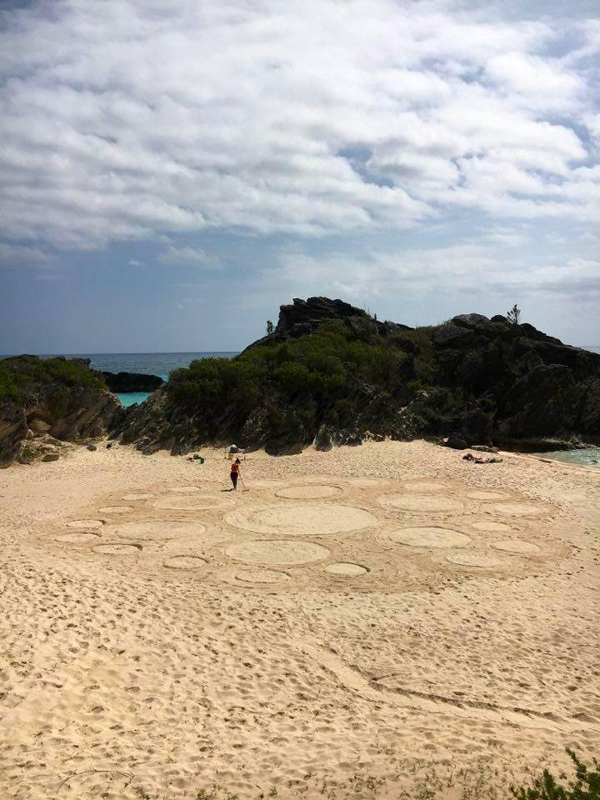 Adult: Light & Stormy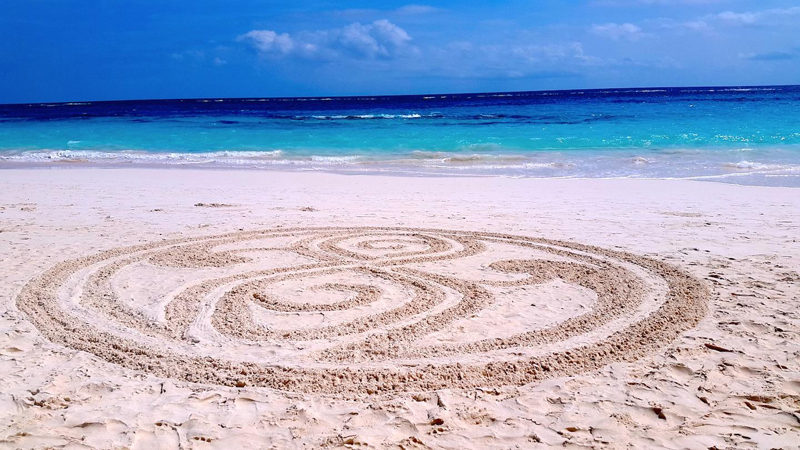 Adult: Sandkastle Skanking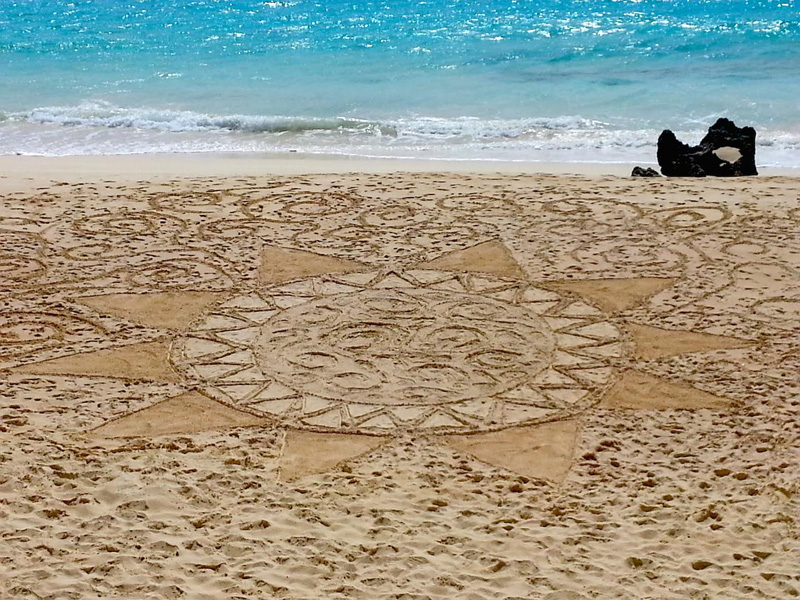 Adult: Chin Gurrett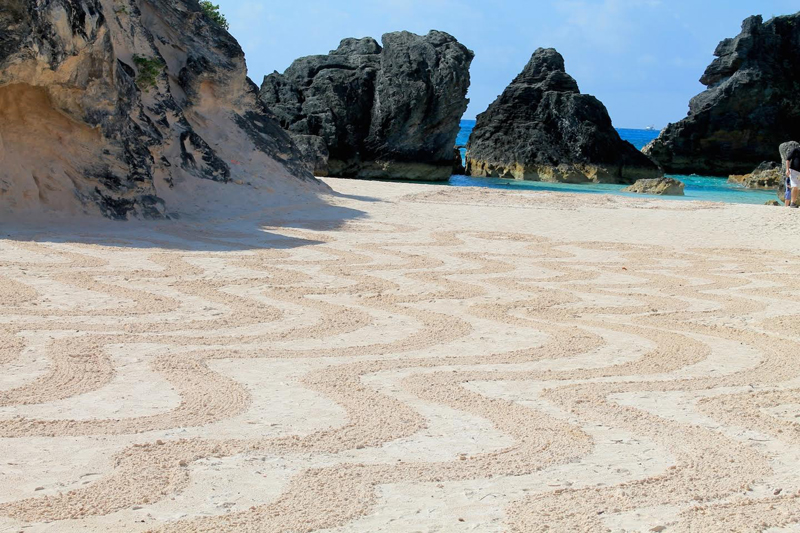 Comments
comments