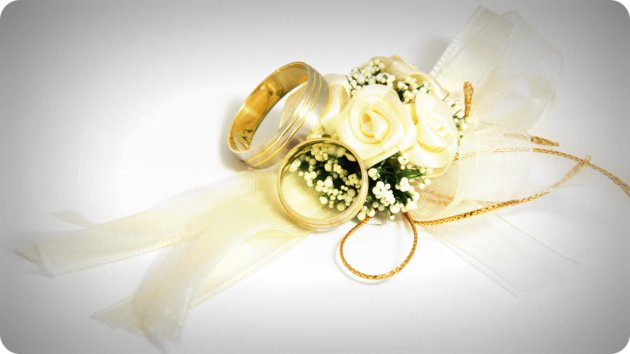 The Florida wedding of Bermuda couple Valencia and Daniel Johnson has been featured by Brides.com.
The Brides.com story says, "When Valencia Johnson [née Holder] went to work in 2017, she'd often bump into a cute guy in the elevator; they'd exchange a brief hello and go their separate ways. But, one day, she took the conversation with that cute guy to the next level. That's when she really met Daniel Johnson.
"He looked lost that day, and I couldn't help but ask him if he needed any assistance," Valencia recalls. "I guess that was the icebreaker that we both needed, because we've been inseparable [since]. Imagine that, I was riding in the elevator with my soulmate for years."
"Daniel knew that Valencia wanted their engagement to be private – just the two of them and perhaps a photographer to capture the surprise – so he planned a [literally] cinematic engagement in April 2019.
"I convinced her that the videographer had selected us as part of his upcoming project that showcased young couples," he shares. "I knew this would pique her interest as at that time she loved a TV series called Black Love, which mirrored the same concept." After their "interview" – where they answered questions about their relationship – the couple took some photos overlooking the ocean in Bermuda, where the couple currently lives. That's when Daniel got down on one knee and asked Valencia to be his wife.
"It was a beautiful moment," he gushes. "The videographer put together an amazing engagement video that opens with a composition of our blended interview responses and ends with her dream proposal."
"From the moment she said "yes," Valencia and Daniel knew they wanted to have a destination wedding. Fortunately, they didn't have to look far for the perfect venue; it was love at first sight when they saw pictures of Bella Collina in Montverde, Florida. [So much so that they booked the venue without touring it in person!]
"We loved the Tuscany look and feel of Bella Collina," the couple shares. "As soon as you arrive, you feel as though you've been teleported to Italy. The venue is absolutely stunning and a great contrast to the island backdrop of Bermuda."
"On July 12, 2021, Valencia and Daniel tied the knot in style – with 50 of their closest friends and family members around.
"Originally we planned for a larger number, but a lot of guests were not able to make it due to COVID-19 travel restrictions," the bride explains. "We were disappointed at first, but it ended up being the perfect number of guests."
"Valencia kicked off her wedding day by primping with her bridesmaids, who sported matching pink robes as they got their glam on.
"Since Valencia lives in Bermuda, she booked back-to-back appointments during a brief trip to New York City. After leaving the first few appointments empty-handed, she was understandably disappointed by the search. Fortunately, Valencia's sister recommended that she try the sleeveless lace dress that was on a mannequin at Pronovias – and the bride looked radiant."
You can read the full story here on Brides.com.
Comments
comments