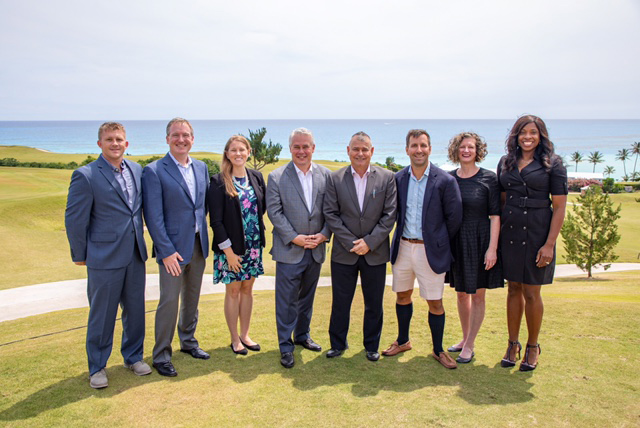 The PGA Tour will bring its first official annual event to Bermuda, adding the island to its 2019-20 schedule this October, the Bermuda Tourism Authority announced.
The Bermuda Championship will take place at Port Royal Golf Course, October 31 to November 3, 2019, the same week as the World Golf Championships-HSBC Champions.
Officials from the Bermuda Tourism Authority, the official destination marketing organisation for the island, and the PGA Tour announced the tournament during a press conference at Port Royal golf course.
"Bermuda Tourism Authority has signed a five-year agreement, through 2023, as the title sponsor of the Bermuda Championship. The tournament, with an anticipated field of 120 professionals, will carry a purse of $3 million and offer 300 FedExCup points to the champion. It will broadcast on the Golf Channel," a spokesperson said.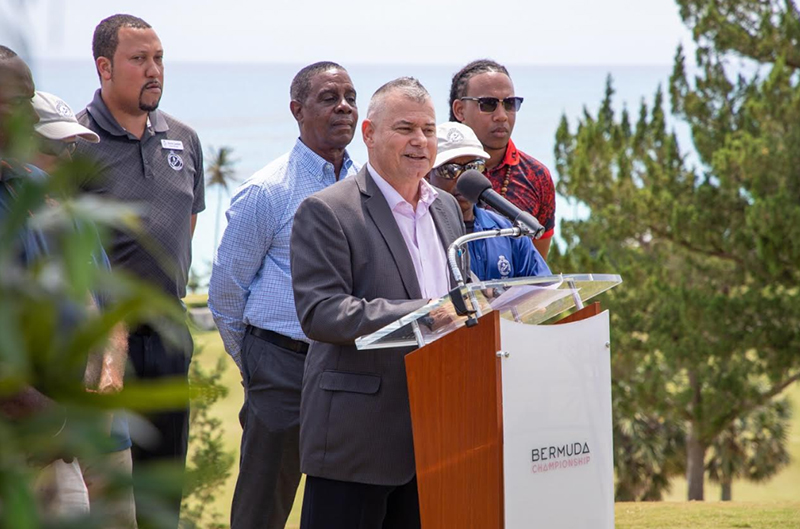 "We are excited to add the Bermuda Championship to the PGA Tour beginning next season," said Ty Votaw, President, International, PGA Tour.
"Bermuda is an appealing year-round destination, and the players will love visiting in the fall, plus we will be hosted by an outstanding golf course. It promises to be a wonderful opportunity to showcase Bermuda – a beautiful island destination that embodies genuine hospitality – to the world."
"The Bermuda Tourism Authority is thrilled to have secured this pinnacle event in golf for Bermuda's tourism industry and community," said Kevin Dallas, CEO of the Bermuda Tourism Authority.
"We've had our sights set on a PGA Tour partnership because of the significant economic benefit the event itself will generate for Bermuda's economy as well as the worldwide exposure to their audience that perfectly aligns with Bermuda's visitor targets."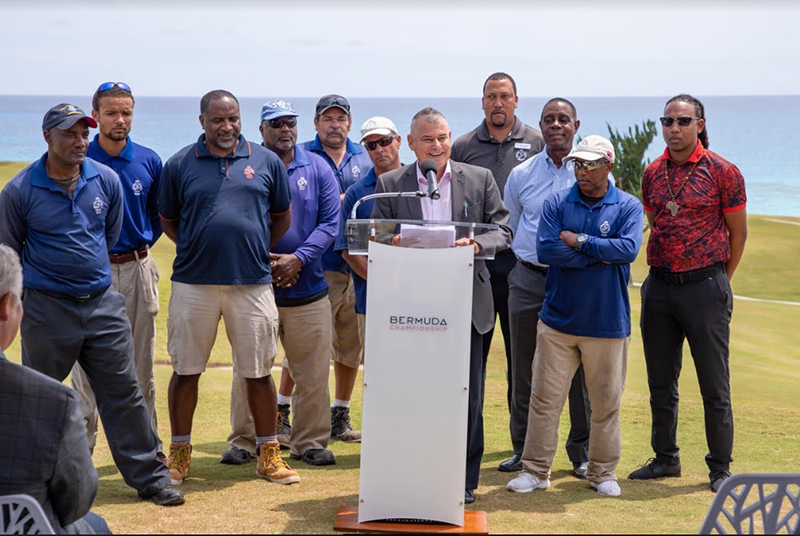 The BTA added:
PGA Tour audiences are 82% more likely than average to spend over $6,000 per year on foreign travel, making it more likely they can afford to travel and spend in Bermuda.
PGA Tour audiences are 72% more likely than average to influence others in where to vacation, making it more likely that they will recommend Bermuda.
PGA Tour television audiences grew 27% in 2018 and are more engaged in social media.
"Players, families, fans and viewers will get to see why Bermuda has been recognised as "Best Island in the Atlantic & Caribbean" by Condé Nast Traveler. Specific benefits of the partnership include:
"Bermuda's beauty will be the backdrop during the four days of coverage on the Golf Channel [Thursday to Sunday] in the United States. The Bermuda Championship will also receive coverage throughout the world due to the Tour's international broadcast agreements in 226 countries and territories.
"Television advertising on the Golf Channel and content integration during and outside of the event will be used to invite viewers to travel to the island to experience Bermuda first-hand.
"Digital, social media, public relations, and onsite branding will further spread the Bermuda brand story.
Zane DeSilva, Minister of Tourism and Transport shared, "We are excited to welcome the PGA Tour and their professional golfers to Bermuda. While Port Royal Golf Course in Southampton, designed by Robert Trent Jones and opened in 1970, will serve as the host course – all of Bermuda will be ready to extend our legendary hospitality to players, families and visitors alike. Port Royal hosted the Grand Slam – a specialty event for the year's major championship winners – from 2009 until its final year, 2014."
Comments
comments