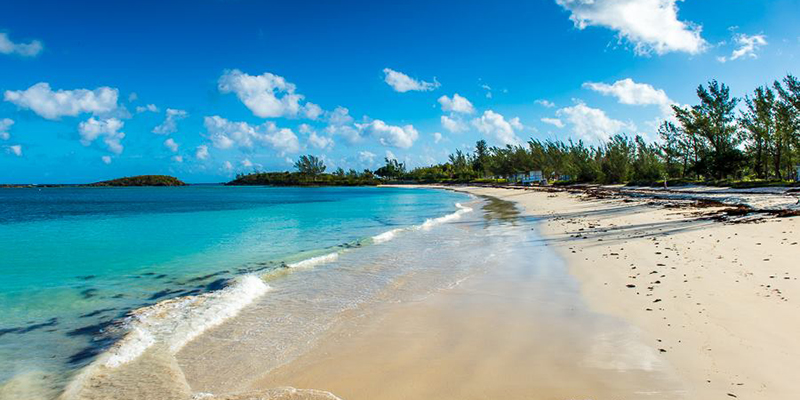 Bermuda earned the number one spot in an article that highlights "10 beach destinations for your next girls trip" on Yahoo, with MSN also featuring the island in an article that examines "beautiful places around the world."
The Yahoo story said, "Starting to toss out ideas for your next girls getaway? A beach trip is a no-brainer for fun in the sun, but then comes the question of which coastal community to visit. It's hard to beat the tropical charisma of Maui or Ko Phi Phi Lee.
"Then again, Comporta oozes off-the-beaten-path charm that's so enticing for been-there-done-that types. Just want to steal away for the weekend? Consider a seaside idyll that's a direct flight from many major U.S. airports [ahem, the Bahamas]. Or, maybe it's time to try something new and go somewhere unexpected like Bocas del Toro Town.
"The mid-Atlantic archipelago of Bermuda, 640 miles off the coast of North Carolina, is endowed with photogenic pink-sand beaches, turquoise waters, and golf courses. Its culture blends British and American influences, and its proximity to the United States makes for an easy girls weekend, especially for East Coasters. Book a room at the luxurious Rosewood Bermuda to sip rum swizzles and watch the sailboats gliding past."
You can read the full story here on Yahoo.
MSN has featured Bermuda in an article titled "You Have to See These Beautiful Places Around the World."
The MSN website said, "The tiny island of Bermuda, off the coast of North Carolina, is known for its pastel buildings, golf courses, and pink-sand beaches, including its most photographed strand Horseshoe Bay. Expect bathtub-warm turquoise water and pink-hued sand at this crescent-shaped beauty. Its main city of Hamilton has historic buildings and cute bars where you can sit and sip a dark and stormy."
You can read the full story here on MSN.
Comments
comments