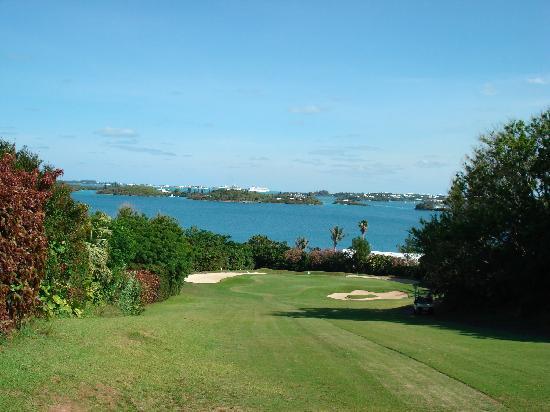 One of the island's premiere golf experiences is about to get even better, with Bermuda's Belmont Hills Golf Club announcing that it will be implementing a number of upgrades to its facilities, including a new member's lounge and bar, improved dining facilities, and a new pro shop.
The work necessary to complete and implement the upgrades is expected to take up to seven months, with the Club aiming for a mid-August 2016 opening of the new facilities.
"In addition to the new golf facilities, Blu Bar and Grill has also closed for major renovation and expansion at the same time – this is expected to complete within 3 months – and, together, the offering at Belmont for golfers, the residents at Belmont itself and others is about to significantly improve," the Club said.
Larry Doyle, owner of Belmont Hills, said, "The members of Belmont – most of whom have been loyal to the club for many years – have waited a long time for the much-needed upgrade in this area, and I am happy to be able to do this for them.
"When I invested in Newstead and Belmont back in 2014 I said my intention was to invest further. I am pleased that my building plans were approved and I can now do this."
Bushara Bushara, the Club's General Manager, said, "I am excited about this major improvement for our members," adding to expect more news about other improvements during 2016.
For more information about golfing opportunities in Bermuda – including the Belmont Hills Golf Club – click here, and for a map of the island's many golf courses, click here. To get more tourism news from around the island, click here.
Comments
comments