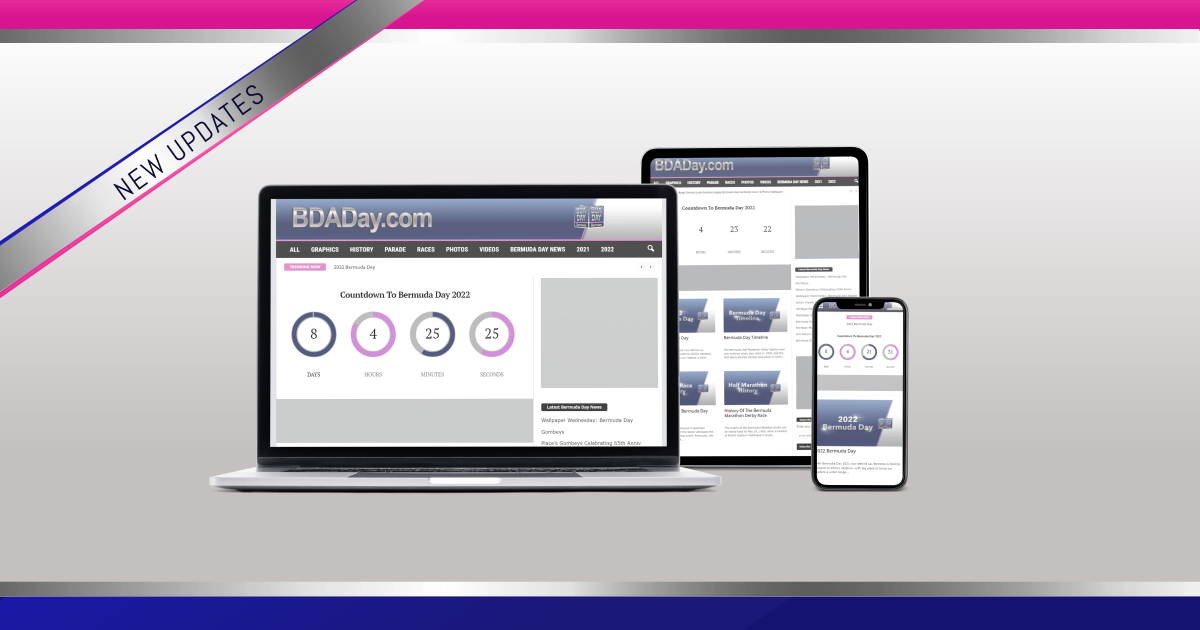 With Bermuda Day fast approaching, BDADay.com has been updated with a number of new offerings, including a look at the history of the Half Marathon Derby and Sinclair Packwood Cycling Race, a timeline spanning more than a century, a holiday-themed quiz, and dozens more graphics.
BDADay.com covers Bermuda Day in extensive detail through more than 150 videos, over 6,000 photos, over 50 free social media covers and phone wallpapers, and also information on the history of the Bermuda Day holiday and past race results.
The launch of BDADay.com followed after the launch of BernewsCupMatch.com, with the island's two major holidays now having full websites dedicated to them in order to help Bermudians celebrate, as well as record the festivities and history for generations to come.
Both websites are works in progress, and will be expanded and improved as time passes, creating the ultimate historic archive of Bermuda's two most iconic holidays.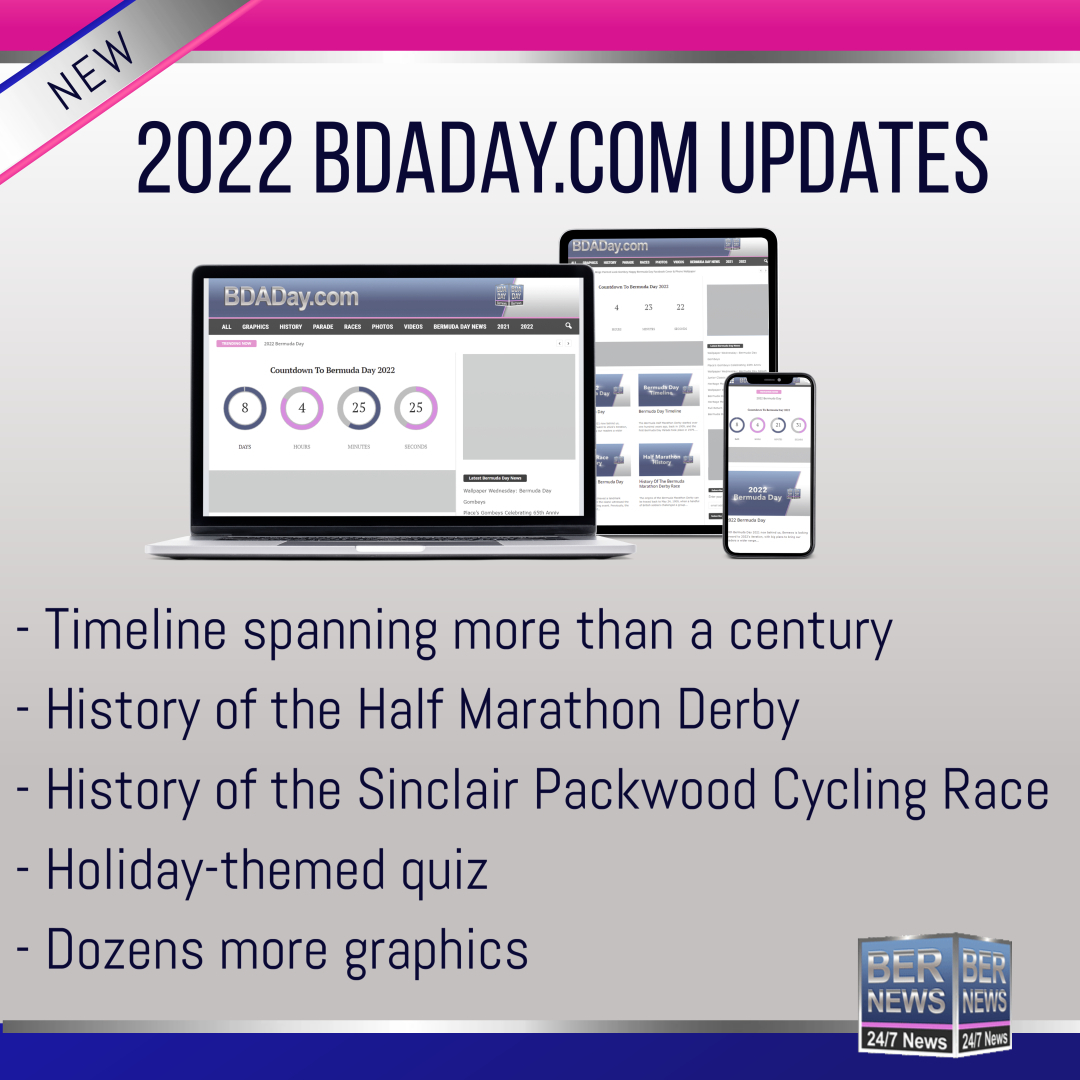 Comments
comments