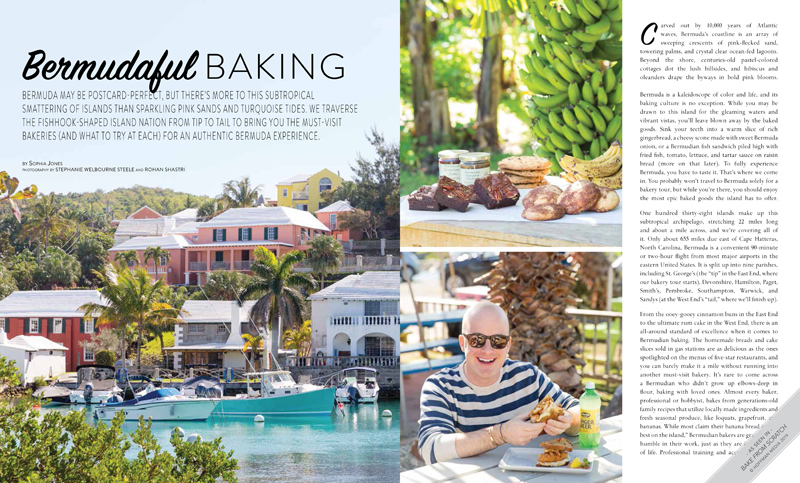 Bake From Scratch is a seasonal publication dedicated to discovering the world's best bakeries, movers and shakers in today's baking culture, products that should be in every baker's pantry, new cookbooks, and more.
For the magazine's upcoming May/June issue, the editors put the spotlight on Bermuda's thriving bakeries and unique baking scene in a multi-page editorial feature.
The Bermuda Tourism Authority hosted Bake from Scratch Editor-in-Chief Brian Hart Hoffman, writer Sophia Jones and photographer Stephanie Welbourne Steele for an end-to end island tour that showcased Bermuda's must-visit bakeries.
Pitching story angles and assisting visiting journalists is just one of the many ways the Bermuda Tourism Authority team works with on-island partners to share Bermuda's many stories.
"Bermuda is a kaleidoscope of color and life, and its baking culture is no exception," Ms. Jones wrote. "While you may be drawn to this island for the gleaming waters and vibrant vistas, you'll leave blown away by the baked goods. Sink your teeth into a warm slice of rich gingerbread, a cheesy scone made with sweet Bermuda onion, or a Bermudian fish sandwich piled high with fried fish, tomato, lettuce, and tartar sauce on raisin bread. To fully experience Bermuda, you have to taste it."
Bermuda bakeries and restaurants highlighted in Bake from Scratch included:
Sweet Saak Bakery
Bouquet Garni Gourmet Foods
Salty Lime Café
Café Acoreano
Glaze Bakery-Café
Sweet & Kind Bakery and Victoire Cafe
Crow Lane Bakery
The Pie Factory
The Supermart
D'Angelini's Café
Tuck Shop Desserts & General Store
The Bridge Trading Post
De Island Shack
Bermuda Rum Company
Additionally, the feature included an in-depth look at "Breaking Bread the Bermy Way," which highlighted "the enriched doughs and rum-laced batters that fuel the island's eclectic bread scene." With recipes for gingerbread, raisin bread and Johnny bread, the article showcased Bermuda's deep baked-from-scratch traditions – and encouraged readers to try bake their own Bermuda bread at home.
"As I pack my bags at the end of another amazing experience out here, I am blown away by how fabulous this place is and just keeps getting better," Mr. Hart Hoffman said.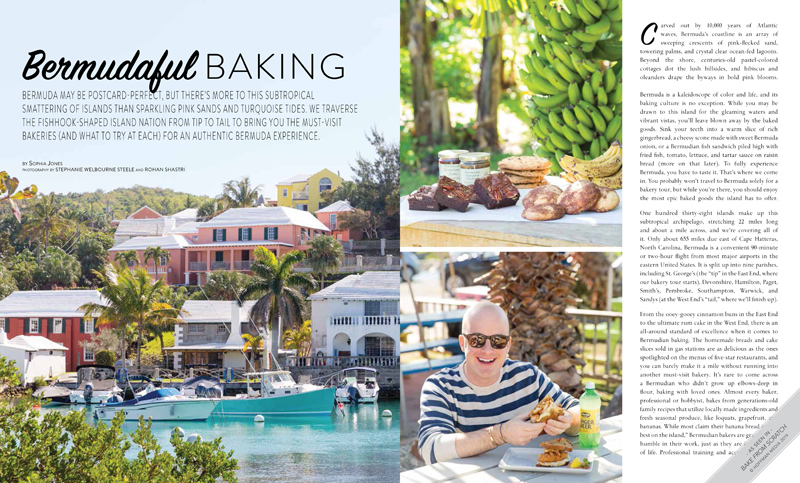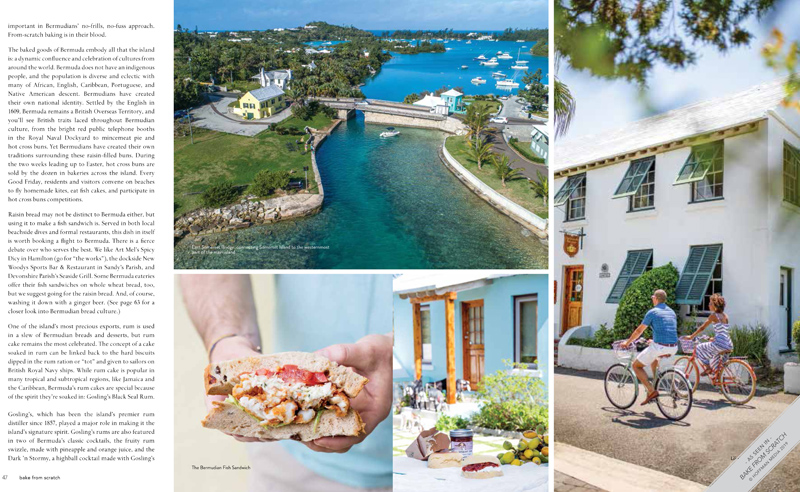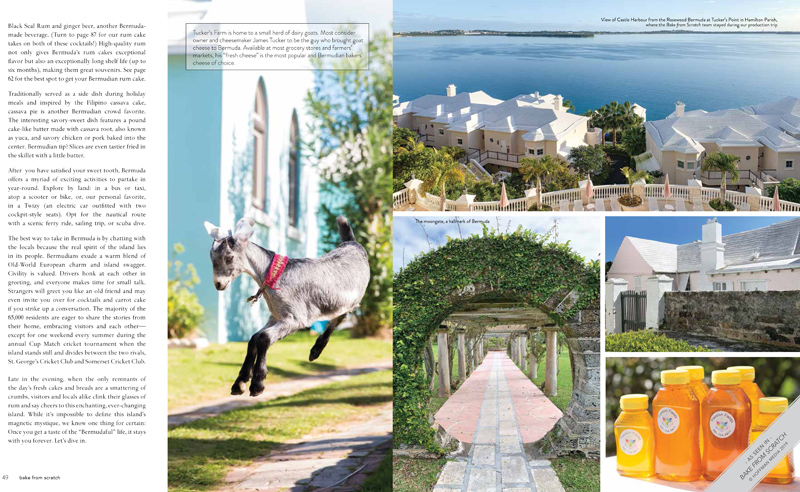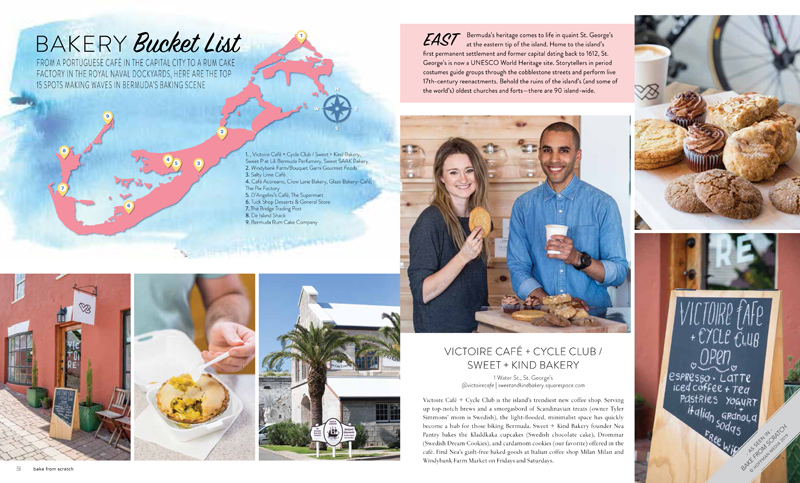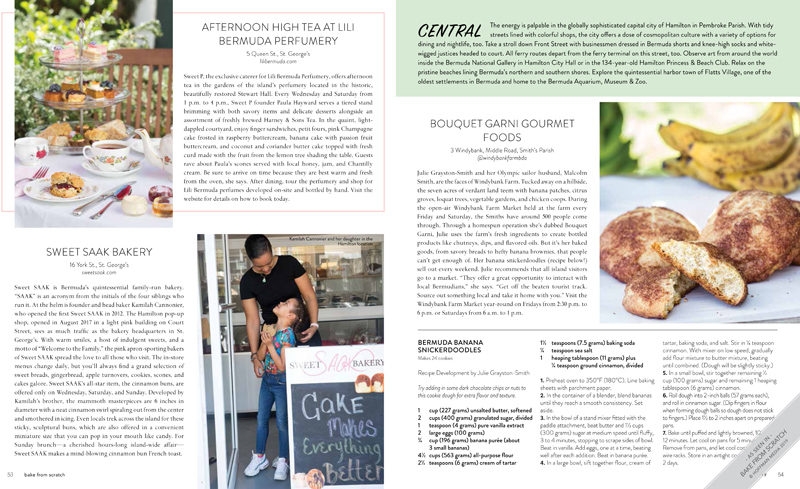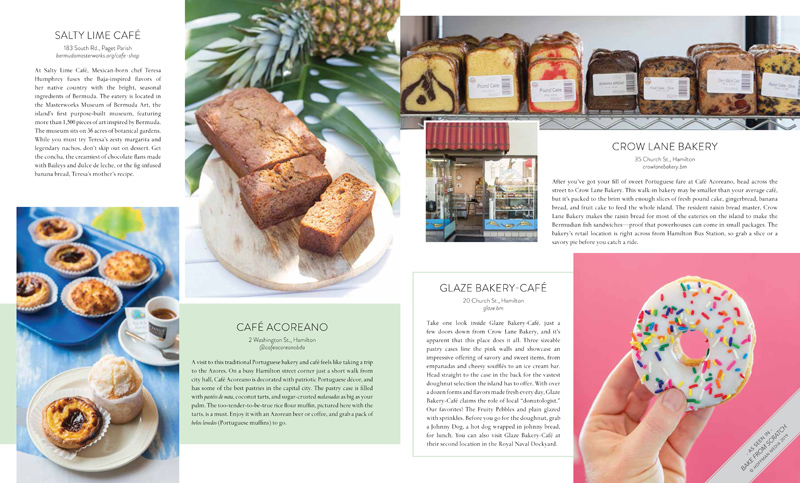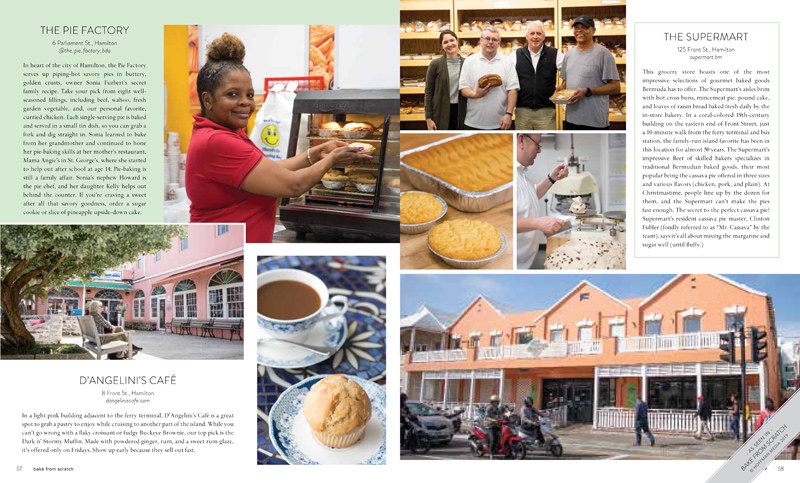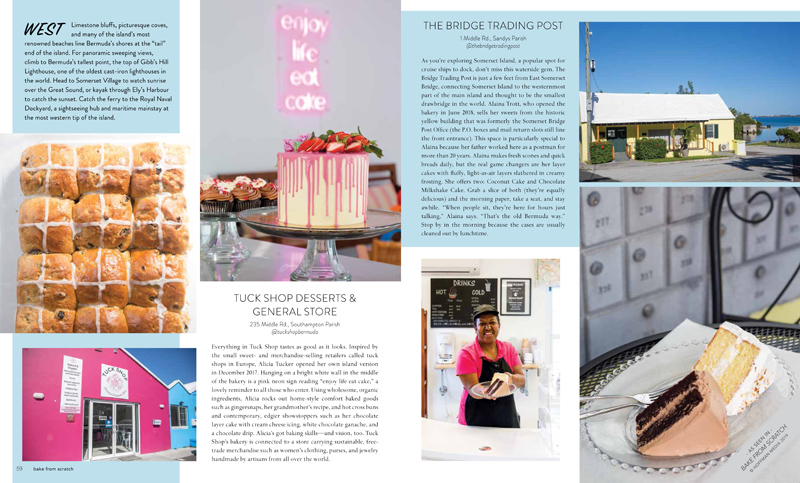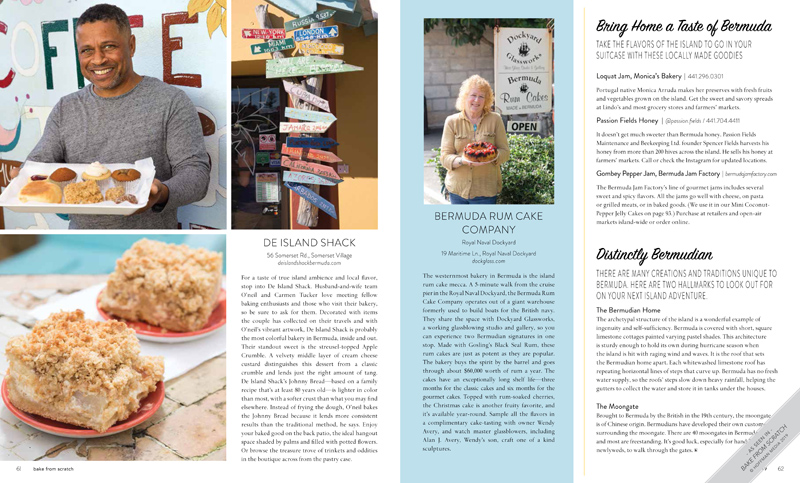 Comments
comments