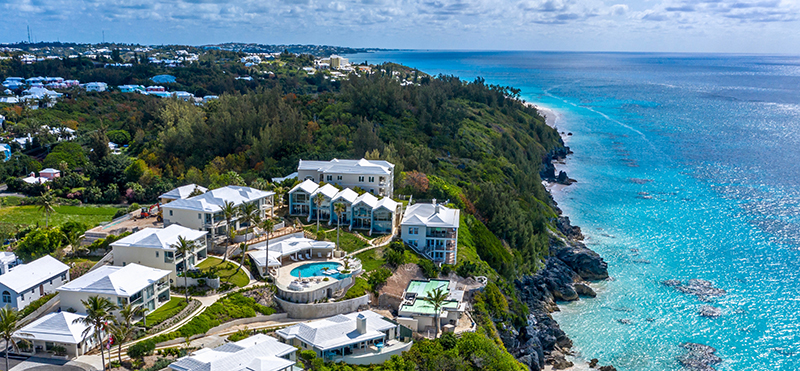 The Azura Hotel & Residence development, located on South Shore in Warwick, took a big leap forward over the winter and with summer's arrival has come alive as an active resort.
As a start, Azura recently completed construction of its extraordinary lofts. Designed by local architecture firm CTX, these 1 bedroom, 2 bathroom lofts boast stunning ocean views through a two-story wall of glass. There are just two lofts still available, priced at $765,000 inclusive of flooring and furnishings. Each loft has a private veranda, a car allotment and parking.
This summer, external construction completes in the area surrounding the pool and bar, which form the heart of the Azura Hotel. This initial phase of development includes 15 Hotel Residences, providing up to 29 bedrooms for the Azura Hotel. Several owners are already using their villas, and Azura is beginning to offer marketing stays to interested buyers.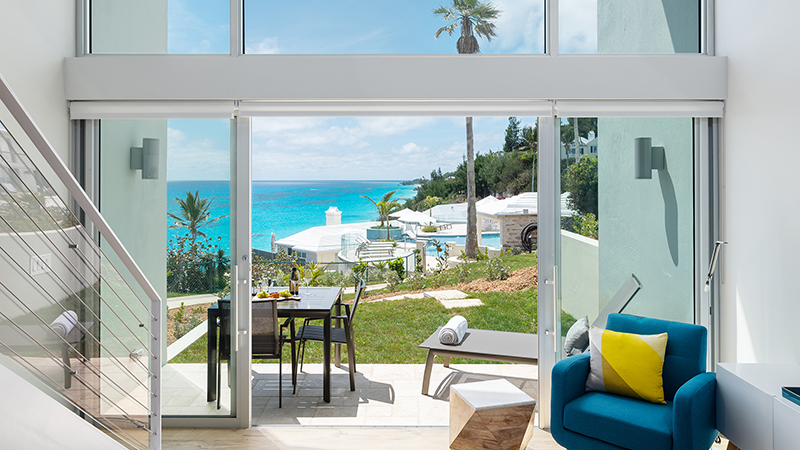 Of the buildings in Phase I, approximately 75% of the units are sold. Those villas remaining offer a rare opportunity for buyers – including the Work Permit Holders, PRCs and International Buyers – to purchase whole-ownership oceanfront property ten minutes from Hamilton and with hotel amenities – under the $2 million mark. Property that includes the possibility of rental income to cover running costs, and perhaps more. In short, a product that is truly unique in the Bermuda real estate market.
Available units include the 1 bedroom lofts, and 2-, 3-, and 4 bedroom condominiums. Of Azura's private homes, there is just one remaining for sale, Beach Song, a luxury contemporary villa with floor-to-ceiling glass which faces directly out over the Atlantic. Pricing for these options ranges from $765,000 to $2.8 million. Azura's floor plans have been specifically designed to allow each bedroom of a unit to function as a fully private hotel key, so that owners can opt to rent their entire residence, or just part of it, through the Azura Hotel.
Because of the Azura Hotel program, buyers gain significant financial and tax benefits through government-provided incentives. These include a waiver of land tax for 5 years and allow duty free pricing on furniture, fixtures and fittings. For overseas buyers, the property license fee reduces to 0%.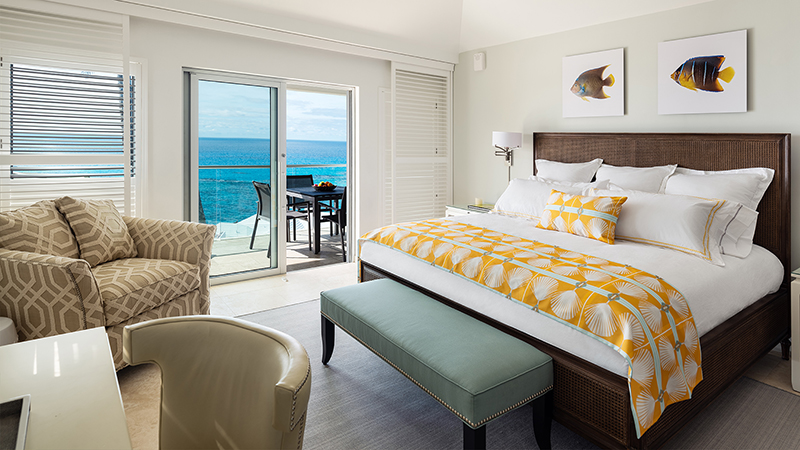 Azura recently launched a new website [www.azurabermuda.com] where interested buyers can view the latest photography, floor plans and interiors of the available units. The hotel booking portal is now live and is taking bookings for guests to stay from January 2020. Owners share the revenue from rentals with the Azura Hotel.
On the amenities side, the Azura Hotel will be opening the bar, bistro and spa in early 2020, and the poolside bar will be operational for private events this summer. Frascati Hotel Company Limited has been officially engaged to operate the Azura Hotel. They have over 20 years of experience in the Bermuda hotel market and manage other resorts in Bermuda including Cambridge Beaches.
As the next phase, Azura will soon break ground on a spectacular building of contemporary condominiums called Edgewater which will be constructed on an adjacent parcel. The building will have 9-foot ceilings and floor-to-ceiling glass, and face directly over Azura's private beach, the ocean, and reefs. One penthouse has already been spoken for pre-construction, and the other 6 units are expected to sell quickly. Edgewater will provide another 7 hotel residences and provide up to 19 additional bedrooms for the Hotel.
In the meantime, the Azura first wedding has taken place, and Azura has positioned itself as Bermuda's exciting new events spot – close to Hamilton and notably free of venue fees for the remainder 2019. Weddings, corporate events, and private dinners are all welcome. Available for use are the pool, sun terrace and beach for seated dinners of up to 50 and cocktail parties of up to 200.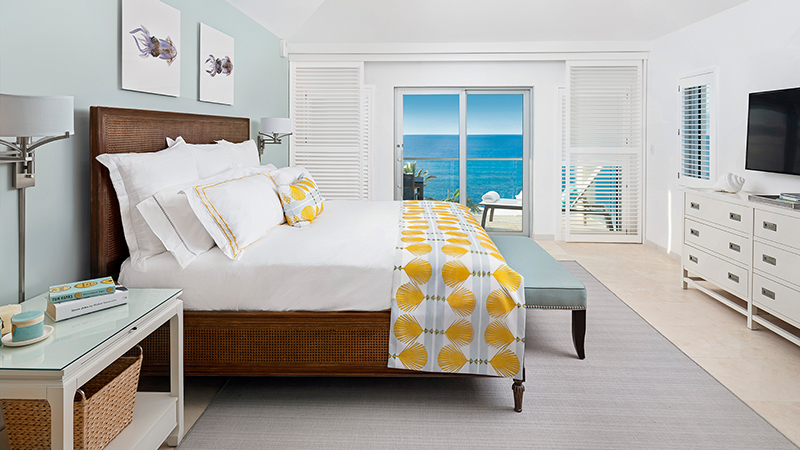 Thad Crouch, Director of Sales at Azura, said "We have had a steady amount of interest in the development and expect the last few constructed units in Phase I to sell imminently. We also break ground on the new building "Edgewater" this month – an oceanfront building overlooking the private Azura beach. Our strong sales success since Azura came on the market speaks loud and clear about the value a property owner sees in our units and our product. It is a unique structure not offered anywhere else on island. What many buyers find attractive is the flexibility to come and go as they please and earn rental income through our Hotel Program when they are off island."
John Bush, Azura's Developer, said "We are thrilled with the progress at Azura and we eagerly anticipate welcoming our first hotel guests. The property has really taken shape in recent months and we encourage the public to stop by to see how far it has come and what an incredible location it is."
For more information on Azura visit www.azurabermuda.com or contact info@azurabermuda.com, tel: 441-232-9000.
Comments
comments