Bermuda College student Anthony Buckley has won the Keep Bermuda Beautiful [KBB] Adopt-a-Spot Logo Design Competition.
A spokesperson said, "Keep Bermuda Beautiful [KBB] announced that Anthony Buckley, a Bermuda College student from Smiths parish, has won the Adopt-a-Spot Logo Design Competition. His design received the most votes out of the six finalists as the public were encouraged to vote for their favourite on the KBB Facebook page before the deadline which took place on Friday.
"Anthony created his winning design by using elements of the existing green KBB tidy man logo and adding a popular Bermuda pink as the border. His new creation will be used specifically for the KBB Adopt-a-Spot program, while the familiar green logo will continue as the main KBB logo, as it has done since 1976.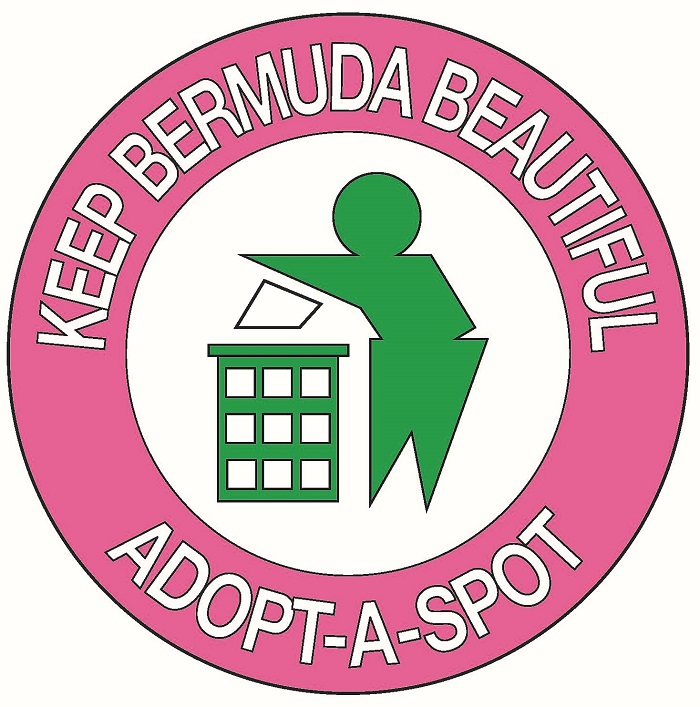 "The competition attracted thirty unique designs from amateur and professional graphic designers. The KBB Board of Directors helped select the six top designs were posted to Facebook and the public were invited to vote for their favourite. In a close second place was a logo designed by professional designer Avarie Graham who works at Strata-G."
Anne Hyde, Executive Director of KBB, added, "Our KBB volunteer summer intern Eryn Bhola got the idea from the Bermuda Olympic Association's recent competition. Eryn pitched the idea as part of ways to boost the profile our Adopt-a-Spot program, formerly the RockWatchers program. The Adopt-a-Spot initiative encourages locals to adopt a park, beach, bus shelter or trail and periodically do cleanups in that location.
"We were thrilled to receive over thirty designs, each and every one was great, which made it very hard to shortlist the finalists. Then the fun began with the public voting and watching the scores change throughout the week. We are blown away by the talent and that so many people took time busy schedules to participate.
"We are also extremely grateful to The Reefs Hotel for donating a generous prize. Anthony Buckley has won a staycation for two nights at one of Bermuda's treasured hotels. Congratulations to Anthony."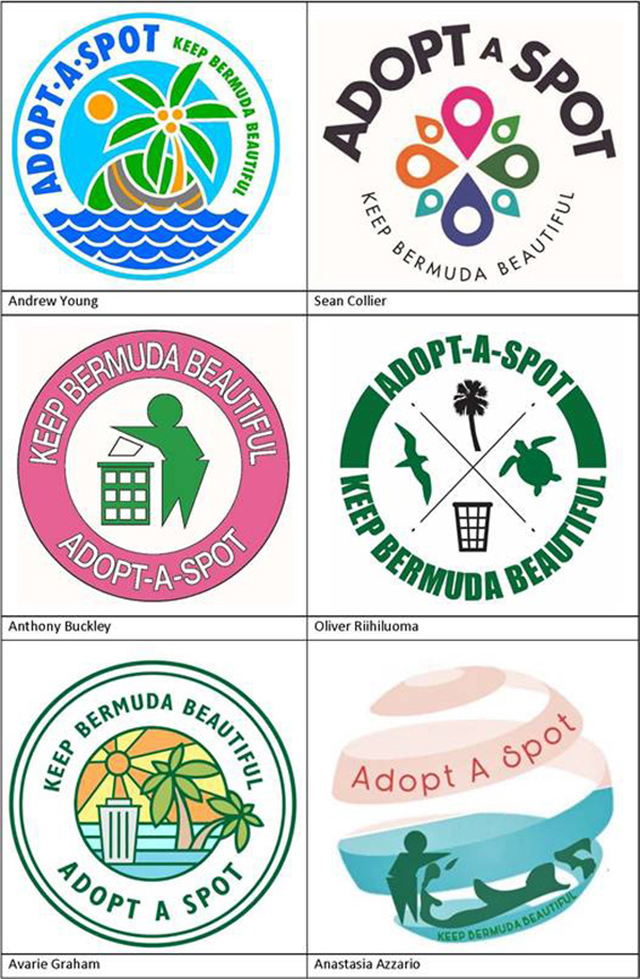 Comments
comments