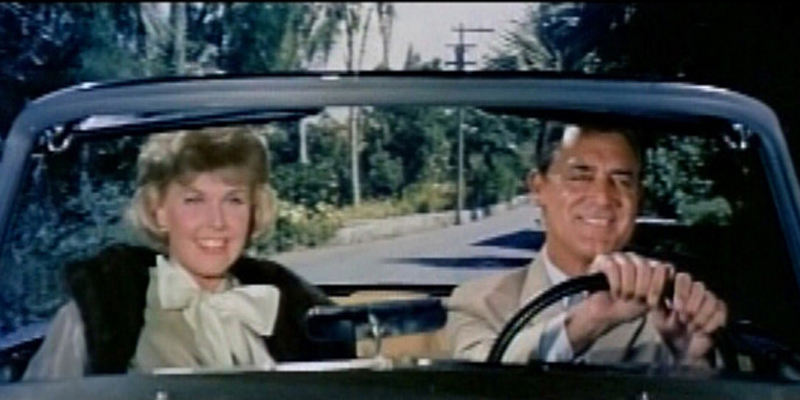 The 1962 romantic comedy "That Touch Of Mink" stars Cary Grant and Doris Day — but features Bermuda in an important supporting role.
When Grant's business tycoon character attempts to seduce the virginal object of his desire, unemployed computer operator Cathy Timberlake [Day], he whisks her off for a liasion in Bermuda — hoping the island's charms will melt her resistance.
Instead, she breaks out in a skin rash caused by nerves — squelching any prospect of a romantic interlude.
When the aging playboy eventually overcomes Cathy's inhibitions and gets the middle-aged girl at the film's climax, they return to Bermuda on honeymoon — and Grant's lifelong bachelor immediately breaks out in a rash of his own caused by the thought of marriage.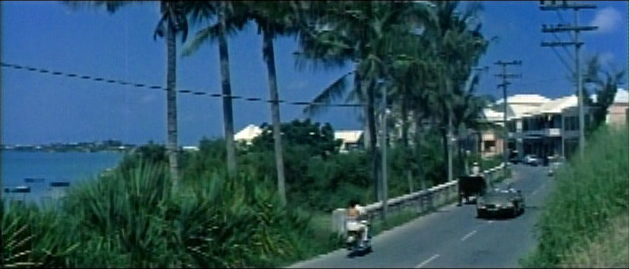 One of the biggest box office hits of 1962, although a lengthy portion of "That Touch of Mink" is set in Bermuda most of the scenes which supposedly take place here were actually shot in Los Angeles.
The luxury Bermuda resort where Grant and Day stay for the frustrated fling is in fact the Fairmont Miramar Hotel in Santa Monica.
But thanks to some clever exercises in creative geography in the Universal Studios editing room, genuine Bermuda location footage is featured throughout the sequence — including shots of the airport, Mangrove Bay and the Great Sound.
The film's plot is typical of the comedies Day specialised in at the height of her fame — revolving around the sexual politics of the late '50s/early '60s, an era immediately pre-dating the introduction of the birth control pill and women's liberation.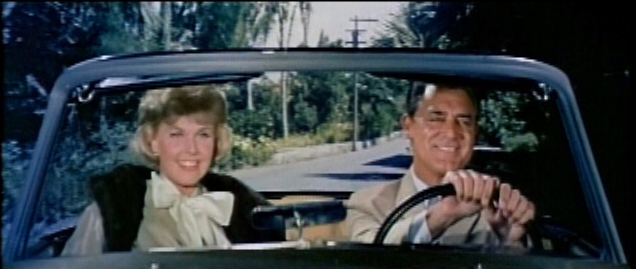 On her way to cash her unemployment check Cathy Timberlake is splattered with mud by a passing limousine belonging to tycoon Philip Shayne, a bachelor.
Later, Philip spots Cathy entering an automat and sends his rebellious financial adviser, Roger [Gig Young], to apologise and offer her money for her ruined dress.
Goaded on by both Roger and her worldly-wise roommate, Connie [Audrey Meadows], Cathy decides to visit Philip personally to express her indignation.
When she does meet the suave charmer, however, her wrath melts, and she agrees to accompany him on a business trip to Baltimore.
Philip then takes Cathy to Philadelphia for cocktails, to Manhattan for his speech at the United Nations, and then on to dinner and a baseball game.
His platonic attitude ends, however, when he suggests a trip to Bermuda.
At first Cathy refuses, but later she reconsiders and ends up flying to the island with a lavish wardrobe, mink coat included, supplied by her generous host.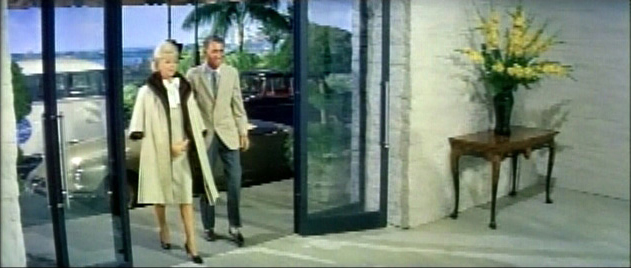 But with the coming of night Cathy is so nervous that she develops a skin rash; and Philip spends the night playing gin rummy with another frustrated male.
Back in New York, Cathy feels ashamed of herself and decides to return for a second attempt at romance. This time she takes a drink to fortify herself, gets drunk, and falls off a balcony. Disgusted, Philip returns to New York and no longer attempts to call her.
To arouse his jealousy, Roger arranges for Cathy to go to a motel with a lecherous unemployment clerk, Beasley [John Astin]. Following a wild chase, Philip "rescues" Cathy and impulsively proposes marriage.
As they arrive back in Bermuda for their honeymoon, Philip suddenly realises he is a married man; overcome by nervousness, he breaks out in a skin rash.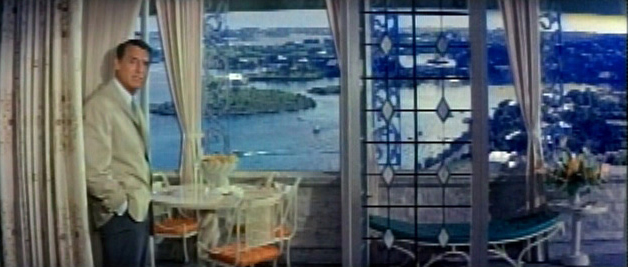 Out of respect for screen legend Cary Grant's long and distinguished film career, Doris Day — at the time the number one box office star in the world — allowed his name to precede hers as they shared equal billing in "That Touch of Mink".
She had been similarly generous with only two other male stars, James Stewart ["The Man Who Knew Too Much"] and Clark Gable ["Teacher's Pet"] at a time when she was clearly the more popular box office draw.
"That Touch of Mink" rejuvenated Grant's career and gave him something he had not enjoyed in many years, a box-office smash.
The picture opened in New York at Radio City Music Hall to enthusiastic reviews and solidified Miss Day's number-one standing at the box-office.
Reviewers as well as audiences were taken with "That Touch Of Mink", with a "New York Times" critic praising the film's "lively, lilting script .." its "glittering verbal wit" and "briskly propulsive pace."
Cary Grant's Philip Shayne character sings Bermuda's praises throughout the film — at one stage he gestures out the window of the hotel suite he is sharing with Cathy and says: "Nowhere else in the world can you see beaches with pink sand" [unfortunately the rear-projection footage he is pointing towards shows the beachless inlets of of the Great Sound].
He continues: "Pirate ships used to anchor in that cove. Only pirates from the best families, naturally. The others couldn't afford it."
Although sparks eventually flew between the couple they played in the film, Miss Day recalled Cary Grant as a somewhat unapproachable character off-screen.
Writing in her autobiography, the one-time box office queen said: "Of all the people I performed with, I got to know Cary Grant least of all. He is a completely private person, totally reserved, and there is no way into him.
"Our relationship on 'A Touch of Mink" was amicable but devoid of give-and-take…Not that he wasn't friendly and polite – he certainly was. But distant. Very distant. But very professional — maybe the most professional, exacting actor I ever worked with.
"In the scenes we played, he concerned himself with every little detail: clothes, sets, production values, the works. Cary even got involved in helping to choose the kind of mink I was slated to wear in the film."
Comments
comments