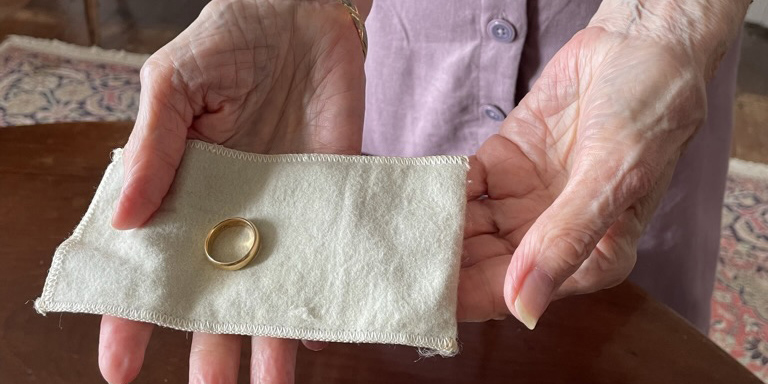 A former resident of Bermuda has repatriated a 154-year-old gold ring, found between floorboards at Verdmont in the 1940s, and gifted it to the Bermuda National Trust [BNT]. Verdmont, which was built sometime between 1694 and 1714, is one of the Trust's historic house museums.
Handing over the ring to the Trust on 9 May, Jean Freeman described how it came into her possession. She was the first wife of William Joell, whose father Alan Paul Joell, sold Verdmont to the Bermuda Historical Monuments Trust [later to become the Bermuda National Trust] in 1951. When William Joell was playing at Verdmont as a child, sometime in the 1940s, he dug out from the floorboards a gold ring, which appears to have been a wedding band. It is inscribed To Emma from Willie 18 June, 1868. William treasured the ring and it became Jean's wedding band when they married.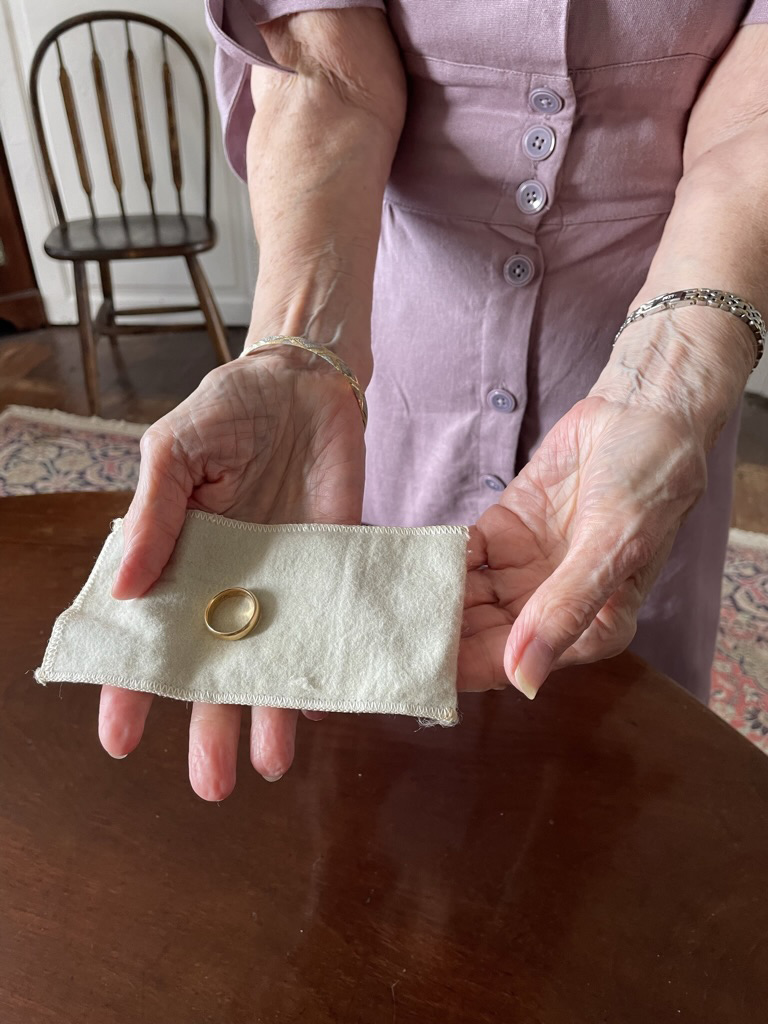 Some eighty years on since the ring was found in the floorboards, Jean has brought it 'home'. As an archivist herself, she appreciates the cultural heritage value of objects such as this. Her own research to date suggests the ring may have belonged to Emma Elizabeth Spencer, who lived at Verdmont and would have been of marriageable age in 1868.
"It has always been in my mind to return the ring to its rightful place," said Jean. "Since I was coming to Bermuda in May, I decided to gift it to the Bermuda National Trust. My son, Willy Freeman, suggested that I hand it over right at Verdmont."
"We were thrilled that Jean contacted us and very grateful that she has gifted this ring to the Bermuda National Trust," said Dr. Charlotte Andrews, BNT's Head of Cultural Heritage. "We look forward to carrying out further research to see if we can confirm who Emma and Willie were, and the history of the ring."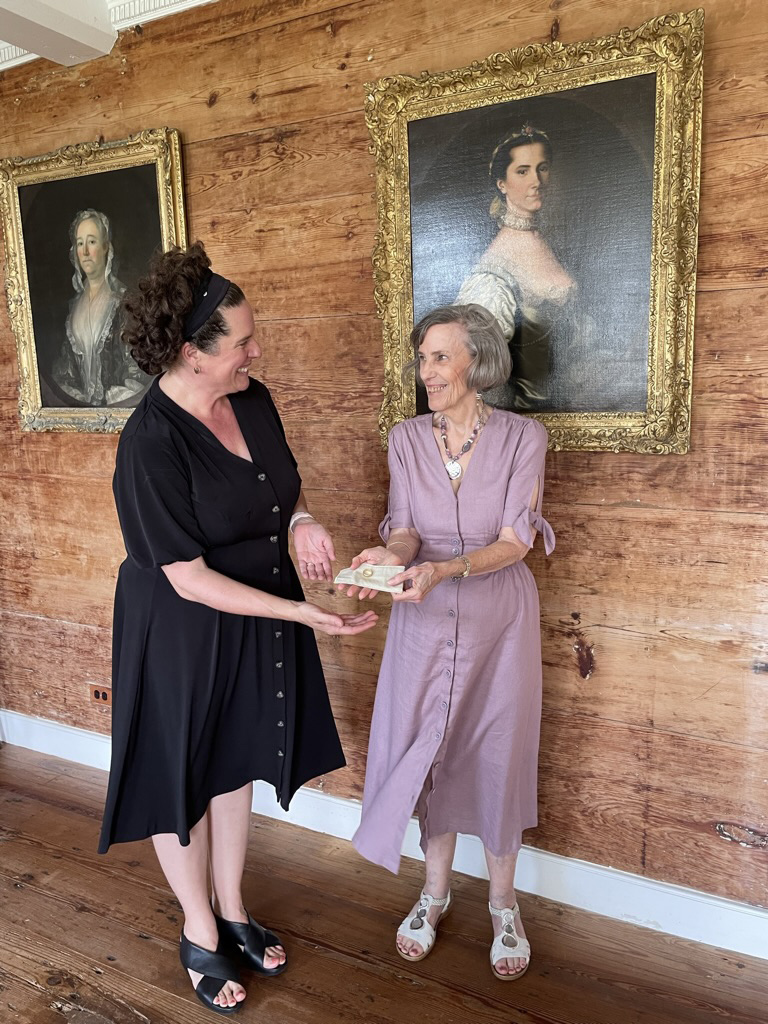 "Objects such as this ring are so important in telling the story of a place and the people who lived there. The wonderful thing about this story is how it connects families in the present with the past – in this case both with the Joell family in the 1940s and possibly with the Spencer family in the 1800s. Many of us can relate to this expression of love and family passed down through generations, or in this case an heirloom lost, then found, and now shared with everyone."
Verdmont will be open free to the public on Saturday 21 May from 11am to 4pm for an open house in honour of Heritage Month, with a variety of activities for all ages.
Comments
comments