Money may not buy you happiness — but it can buy you a super-yacht big enough to live a life of luxury while at sea, or docked at an island port!
With our temperate climate, natural beauty, and unique position 'out here' in the Atlantic Ocean, Bermuda regularly plays host to some of the most luxurious super-yachts in the world.
1. 450ft Serene Super Yacht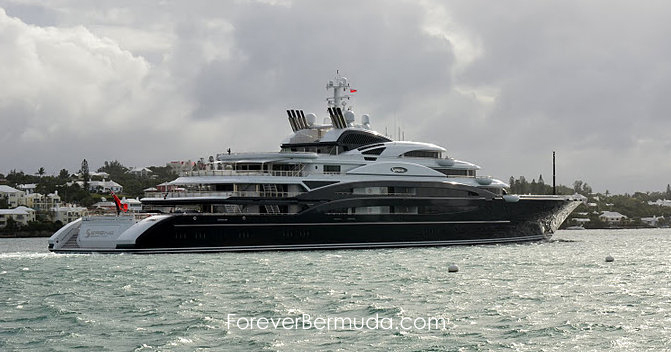 Featuring a submarine for emergency situations, two helipads, one helicopter hanger, a swimming pool, and more, the owner of the $300 million Serene – currently unknown – enjoys what is believed to be one of the most technically-advanced super-yachts ever constructed, with those on the island getting a good look when it visited in November 2011.
2. 198ft Areti Super Yacht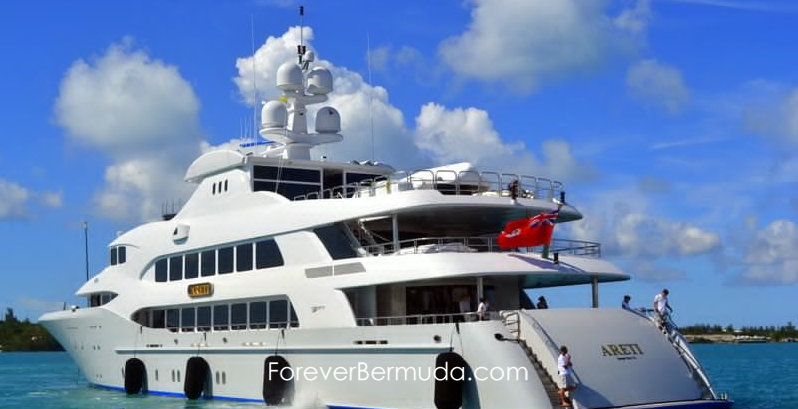 Believed to be owned by a Russian tycoon who owns two smaller motoryachts bearing the same name, the Areti, which visited Bermuda in June 2012, is a 198 foot tri-deck motoryacht, while its sister ships are 127 feet long and are reported to be identical with the exception of some interior artwork.
3. 157ft Lady Joy Super Yacht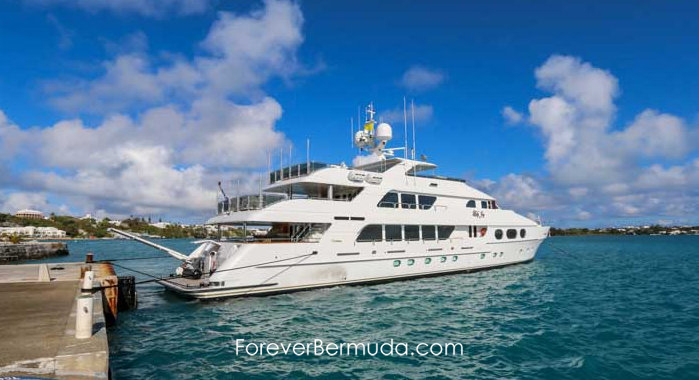 The $38 million luxury motor yacht Lady Joy, owned by Grammy-nominated songwriter Denise Rich sleeps up to 12 guests in six staterooms, is capable of carrying up to 11 crew on board, and offers elevator service to all decks. The vessel docked in St. George's, Bermuda in April 2014.
4. 180ft Kamalaya Super Yacht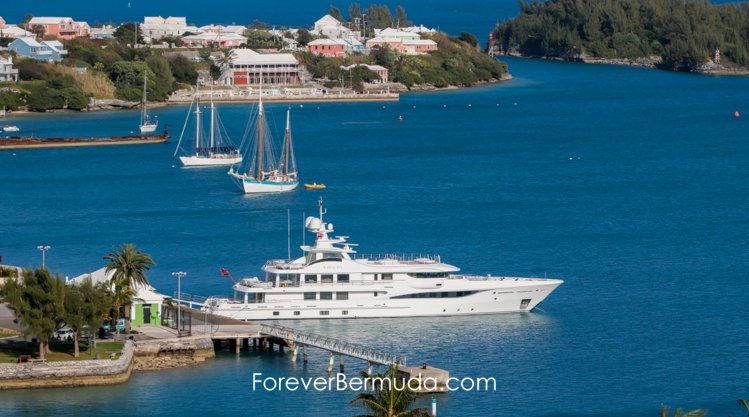 The 180-foot super yacht Kamalaya, which also visited the island in April 2014, features a touch-and-go helipad, and the owner's suite is fitted with a folding balcony, but there does not appear to be any easily accessible information about who owns the luxurious vessel.
5. 225ft Lady S Super Yacht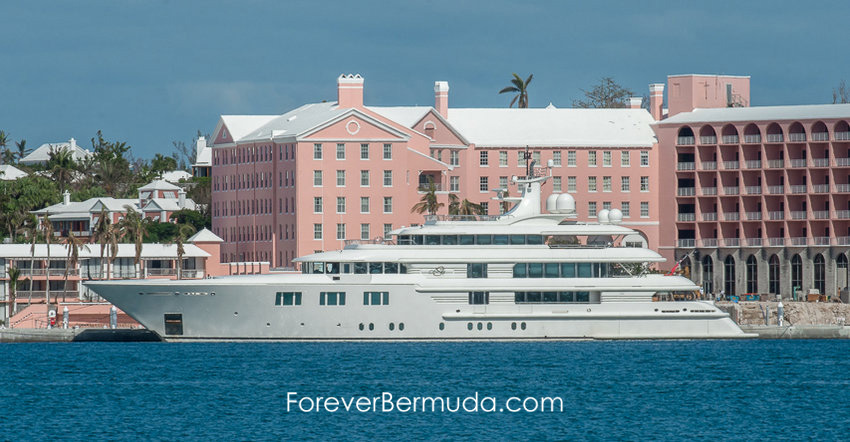 The $70 million super yacht Lady S, owned by Daniel Snyder, an American billionaire best known as the owner of the NFL's Washington-based football team, can accommodate 16 guests and 22 crew members, and features a five-story spiral staircase, theatre room, 10,000 litre pool, Jacuzzi, fully-equipped gym, sauna, library, tender boats, an elevator serving all levels, and more. It visited Bermuda's shores in October 2014.
6. 220ft White Cloud Super Yacht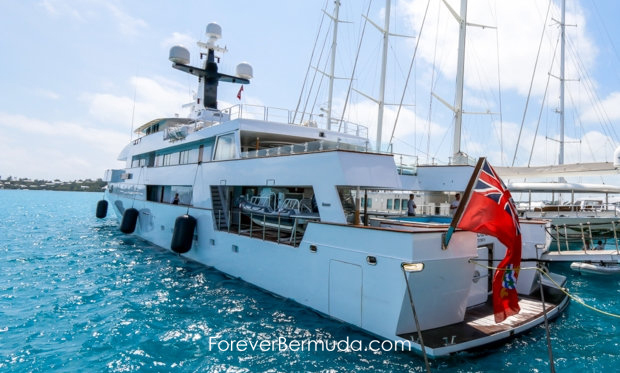 The 220-foot motor yacht White Cloud, which visited Bermuda in April 2014, was originally built for Dutch millionaire Bram van Leeuwen, also known as Prince de Lignac, and was once one of the most expensive yachts ever built; it is reported to have gold interior fittings.
7. 230ft Martha Ann Super Yacht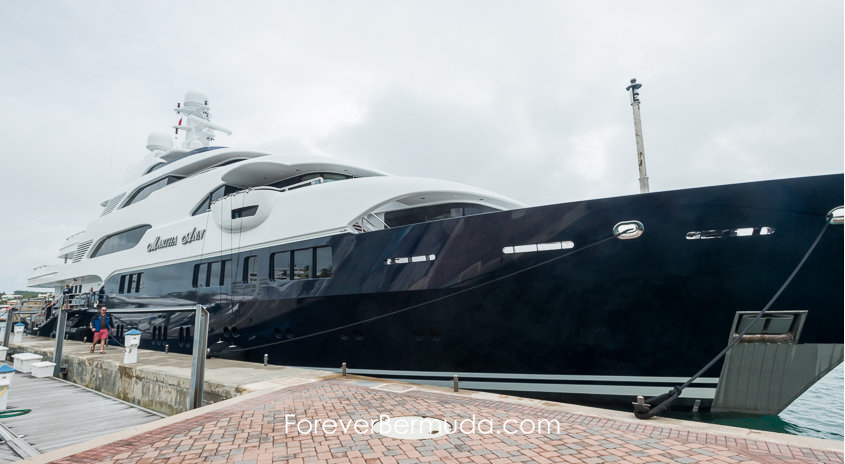 The $95 million Martha Ann, owned by US real estate developer Warren E Halle, is a 230-foot vessel that features six decks, a circular glass elevator, Jacuzzi, gym, 12-seat dining salon, sports bar, large pool, jet skis, and a 26 foot speedboat. It made a stop in Bermuda in May 2014.
8. 282ft Seven Seas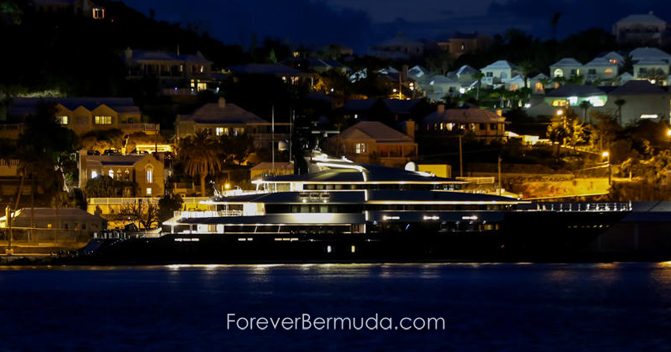 The $200 million, 282-foot luxury yacht Seven Seas, owned by Academy Award winning director Steven Spielberg, graced Bermuda's shores in summer 2015. With an infinity pool whose 15-foot glass wall doubles as a movie screen, a Jacuzzi, helipad, full gym, spa, massage room and indoor professional screening room, the luxury yacht is one of the most expensive charters in the world, at a rate of some $1 million per week.

9. 190ft Illusion V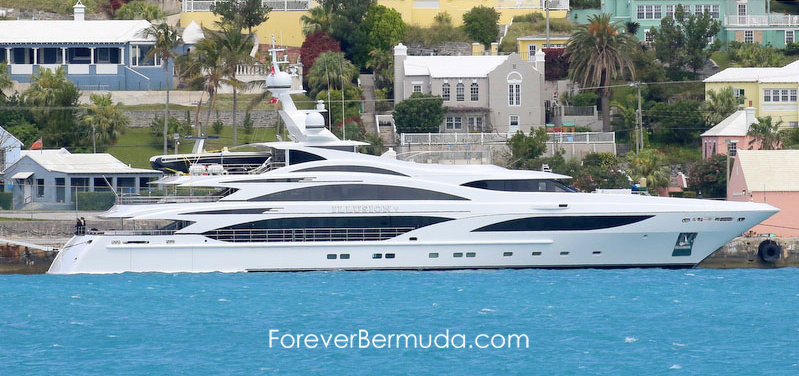 The 190 foot luxury yacht Illusion V – which reportedly costs $350,000 per week to rent – was built at the Benetti Livorno shipyard and has space to accommodate 12 guests in luxurious surroundings. It graced Bermuda's shores in April 2015.
10. 536ft Eclipse Super Yacht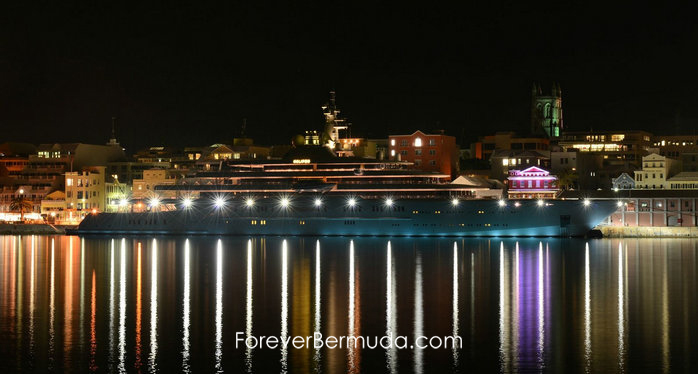 Measuring in at over 500 feet long and once ranked at the largest private yacht in the world, Russian billionaire Roman Abramovich's super-yacht Eclipse, which visited Bermuda in 2013 and 2014, has reportedly been estimated to be worth more than one billion dollars.
Comments
comments