An underwater experiment that began off the coast of Bermuda in the 1960s, eventually yielded techniques used by the U.S. Navy during the Cold War.
In 1964, SeaLab I was lowered a few miles off the coast of Bermuda, with the experimental underwater habitat developed by the U.S. Navy to research the effects of extended periods spent living and working underwater.
Following the testing of animals in SeaLab I, trials began on humans in Florida in about sixty feet of water. Once this first human test proved successful, SeaLab I was moved off the Bermuda coast.
On July 22, 1964, four Navy divers – LCDR Robert Thompson, Gunners Mate First Class Lester Anderson, Chief Quartermaster Robert Barth, and Chief Hospital Corpsman Sanders Manning – submerged to a depth of 192 feet, before surfacing early on July 31, 1964 due to an impending tropical storm.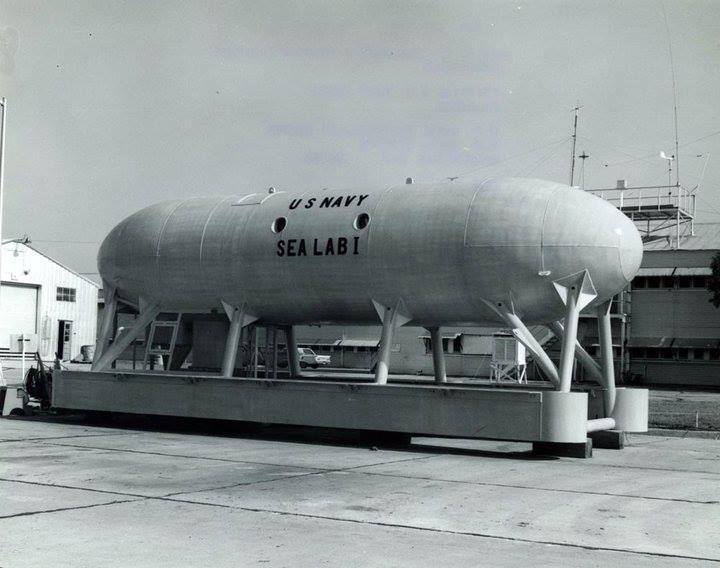 The aquanauts aboard SeaLab I fed and photographed fish and placed measuring devices on the ocean floor. They spent six hours a day working on the ocean floor. The aquanauts completed tasks in a week that normally required a year with conventional surface divers.
Most of the excursions from SeaLab I by the participants were short trips [150-yard maximum radius] or a radius short enough to allow the SeaLab I to always be visible. Lines were laid out along the seabed in order to provide reference to the divers outside with respect to the habitat.
During the first four days of SeaLab I exposure, the subjects were somewhat uncomfortable, noting minor discomforts such as joint aches. These discomforts were not serious, and did not incapacitate the divers, but they did contribute to the general slowdown of movement during the period of submersion.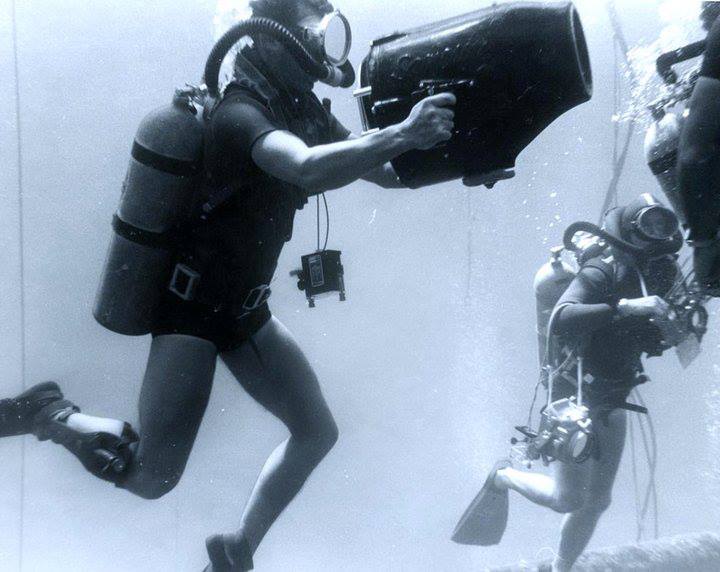 In an article written in 1965, Lieutenant Commander Don Groves said, "While many questions still remain to be answered and much of the data gathered in this experiment will require considerable time to analyze in detail, it has been demonstrated that the four subjects who lived at 192 feet under ambient pressure for 12 days have experienced no physiological defects considered to be serious.
"Sealab has had the immediate result in the Navy of establishing under the direction of the Navy's Special Projects Office, a well funded man-in-the-sea research effort."
In 1965, Lt. Groves predicted that, with the knowledge gained by the Sealab, it was conceivable that in the future man would be able to live and work for months on the ocean bottom at depths previously thought impossible.
"It could become accepted practice for such men to live in ocean floor shelters, emerging to the ocean outside to perform various naval operations, oil drilling, mining tasks, fish farming, and sea crop harvesting," said Lt Groves.
"Ships could be repaired and reconditioned without removing them from the water. Salvage and rescue techniques now considered impossible could become possible, and a vast new spectrum of ocean engineering and naval operations would become possible."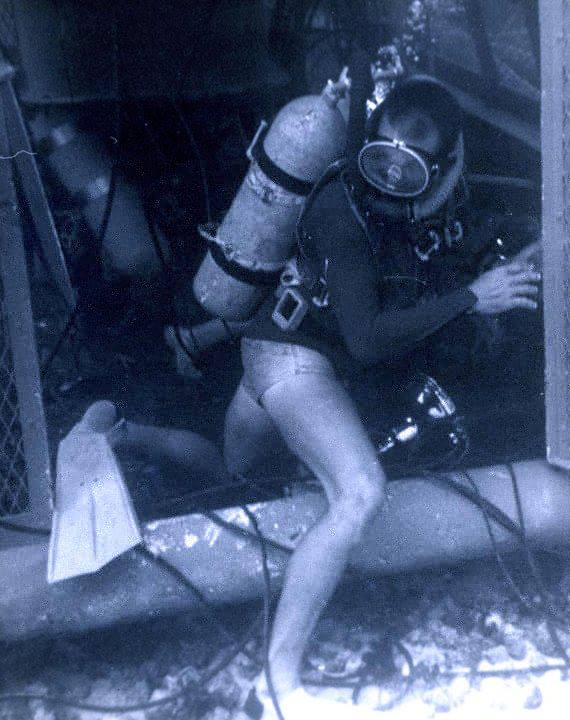 SeaLab 1 was followed by SeaLab II, which was launched in 1965 off the coast of California. It was more advanced than SeaLab 1, including luxuries such as hot showers and refrigeration.
The aquanauts on board SeaLab II were aided by a bottlenose dolphin named Tuffy from the U.S. Navy Marine Mammal Program, who ferried supplies from the surface.
Four years later, in 1969, SeaLab III was created using a refurbished SeaLab II habitat, going on to be placed in water three times as deep off the coast of California.
The third version of SeaLab did not go smoothly, with aquanaut Barry Cannon killed by carbon monoxide poisoning caused by faulty equipment. This tragedy, combined with the success of astronauts in the space program, eventually resulted in the cancellation of the Sealab program – or so it was said at the time.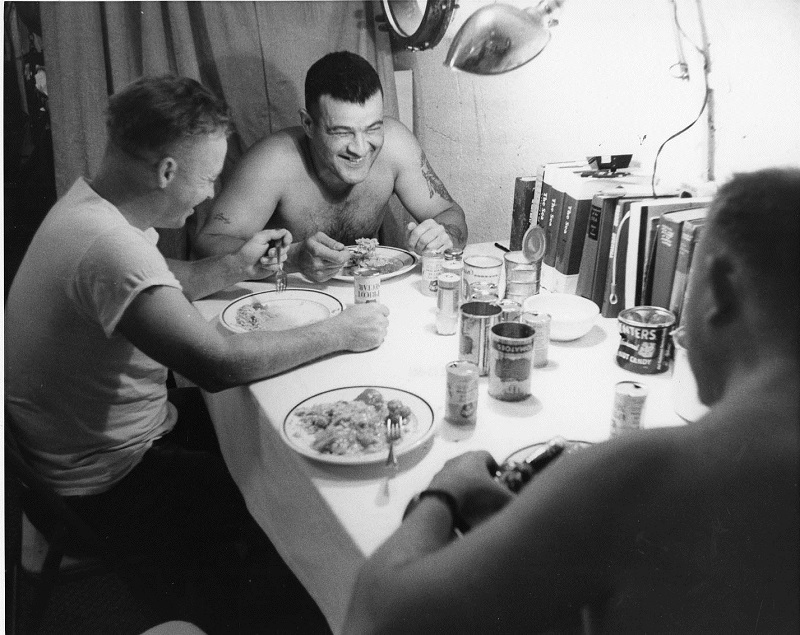 Despite that claim of cancellation, an Associated Press report in 2002 revealed that the undersea work that began at SeaLab continued in secret and eventually helped yield major Cold War espionage successes.
"The world in general thinks the Navy failed," said Jack Tomsky, 82, the officer in charge of SeaLab's third and final mission, said in 2002. "But we didn't fail. We just took it to another level."
The notion that SeaLab had failed "turned out to be a perfect cover to establish a major program of submarine intelligence using that technology," John Craven, a former Navy scientist who oversaw classified work at SeaLab, told the AP decades later. "To do that, we couldn't announce to people that SeaLab was successful."
Although a military oath prevents SeaLab participants from describing much of their work, some details have been unclassified.
For example, in 1971, a specially-designed submarine reached the floor of the Soviet Sea of Okhotsk. Divers, using work pioneered at SeaLab, ventured into the depths, retrieved Soviet test missiles, and installed a tap on a phone cable that gave U.S. intelligence officials an inside look at the Soviet Navy.
– Photos & video courtesy of the U.S. Navy
Comments
comments