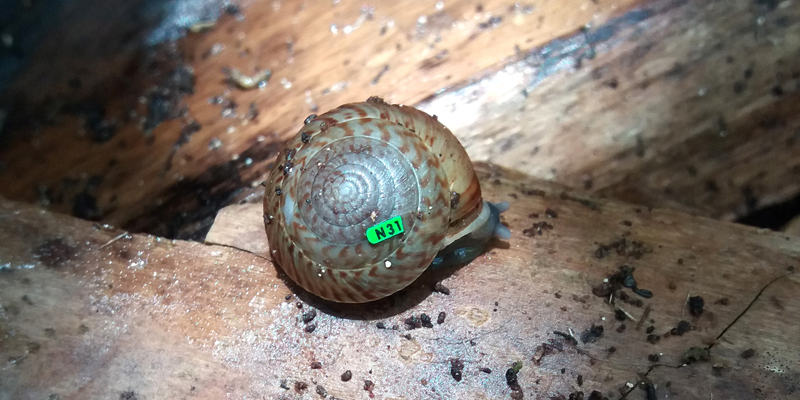 Bermuda land snails have been named as one of the "ten biggest conservation success stories of 2019″ by WorldAtlas in a story that highlights the "diligent efforts of conservationists and policy makers."
The story said, "The greater Bermuda land snails [Poecilozonites bermudensis] are among the oldest endemic animals in Bermuda. The snails have survived numerous changes to the ecology and landscape of the Bermuda Islands for more than a million years.
"However, beginning in the 1950s and 1960s, their population declined dramatically as a result of introducing different predatory snails and changes to their habitats.
"By the 1990s, it was believed to have gone extinct until 2014 when they were discovered in Hamilton.
"Some snails were sent to Chester Zoo in the UK for a breeding program. The breeding was so successful and there are now about 13,000 snails. In June 2019, more than 4,000 snails were brought back and released into the wild in Bermuda."
You can read the full story here on WorldAtlas.
Comments
comments