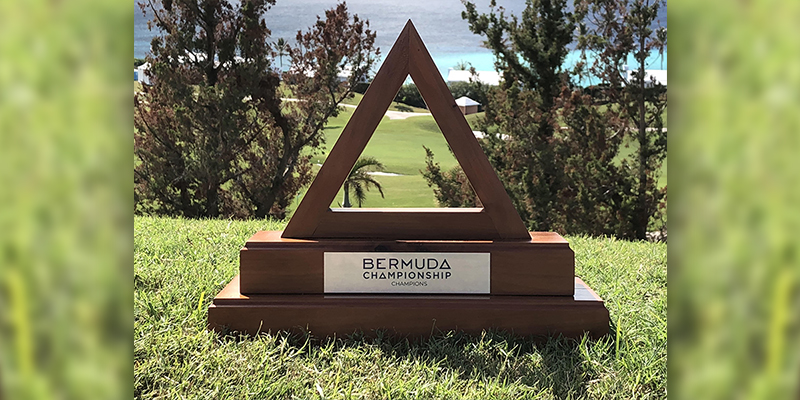 Brendon Todd became the first winner of the inaugural Bermuda Championship last Sunday, with the official trophy of the PGA Tour event a Bermuda Cedar Trophy made by made by Bermudian carpenter Clarence Benjamin Lee.
Mr Todd, who birdied nine of his first 11 holes of the day, finished at 24-under and claimed the $US 540,000 winner's share and 300 FedExCup points.
"My goal was just to go out there and play my game, play aggressively, and just fire away, try and birdie every hole," said Mr Todd.
Two months after regaining his Tour card in the Korn Ferry Tour Finals, Mr Todd described his comeback: "A big win this like this is just a dream come true and hopefully a springboard to a really long, successful career out here."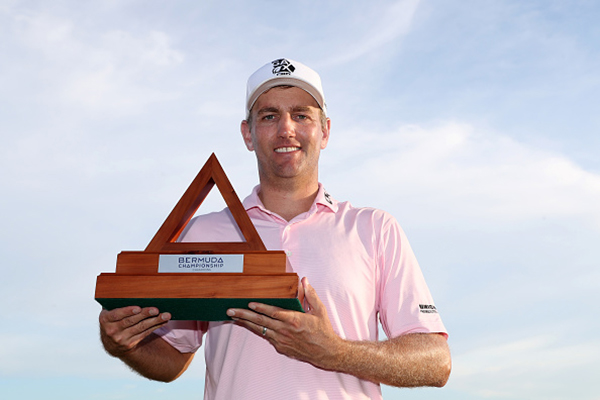 Rounds of 68-63-67 put Mr Todd in the final group on Sunday. He flirted with 59 before shooting 62, to win by four shots over Harry Higgs for his second PGA Tour victory. His first came in 2014 at the AT&T Byron Nelson. The win moved him to number 17 in the FedExCup standings.
The 2020 Bermuda Championship will take place on October 26 – November 1.
"We wanted the Bermuda Championship trophy to be distinctly representative of our island," said Kevin Dallas, CEO of the Bermuda Tourism Authority, the title sponsor of the tournament.
"That the trophy is made of Bermuda cedar by a Bermudian artist is simply perfect."
The Bermuda Championship trophy, crafted of endemic Bermuda cedar in the shape of a triangle, was made by Bermudian carpenter Clarence Benjamin Lee.
The organisers explained, "Now 73, Mr Lee started working at Village Carpentry at the age of 15 as an apprentice and never left. The business was started by Bermudian George Trott in 1935 and taken over by Jeremy Johnson in 1980.
"The shop's craftsmen have made many special pieces for prominent Bermudians—as well as a pair of cedar chairs given to Prince Charles and Lady Diana as a gift from Bermuda to celebrate their 1981 wedding."
"I enjoyed working on the trophy and was happy for the opportunity to make it," said Mr Lee.
On Sunday, the final day of play, he started following players between holes six and seven. By the time he walked up to the 18th, the awards ceremony was already underway. "I was impressed with how beautiful it looked," he added, "and I was so proud."
Mr Todd will take home a replica of the trophy. The original will remain on display at Port Royal Golf Course.
Comments
comments