Despite our warm climate, Bermuda recently played host to American Olympic ice skaters Tiffany Scott and Philip Dulebohn at the new outdoor 'ice skating rink' at Somers Gardens in St George's, as the athletes provided a special performance for its grand opening.
Scott and Dulebohn are the 2003 US National champions in pairs, and also competed in the 2002 Winter Olympics.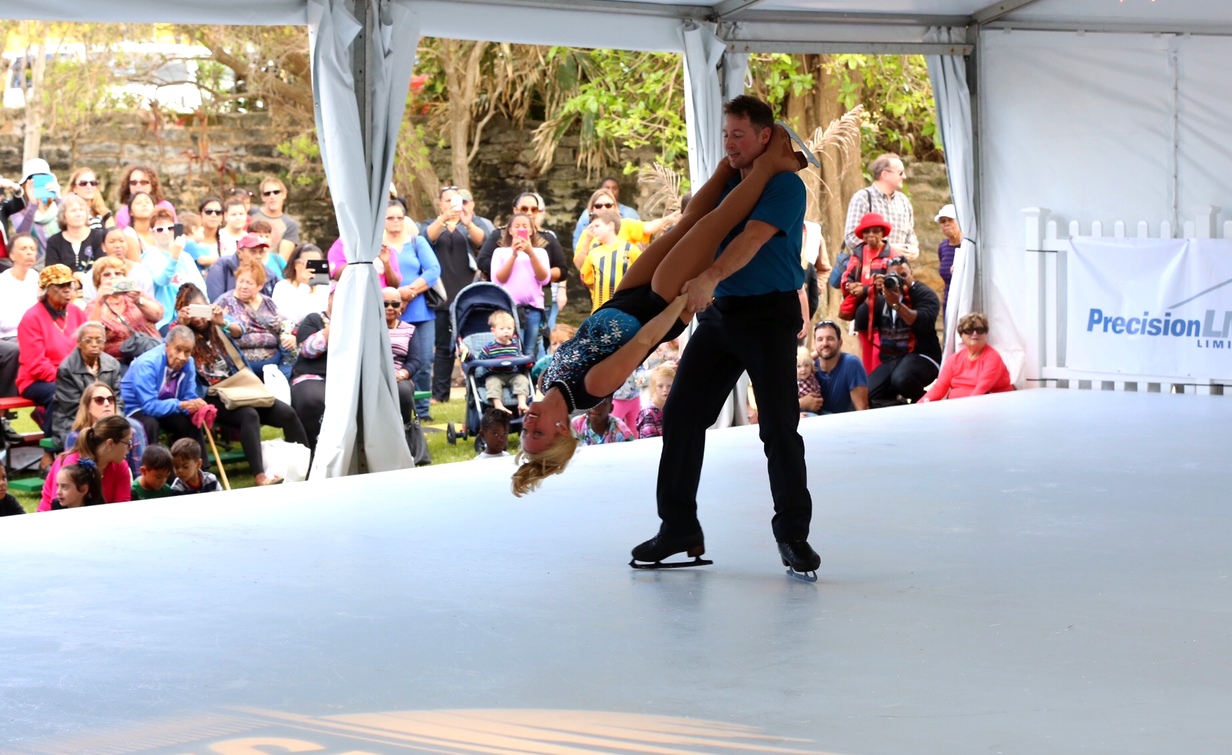 The new project is set to offer a seasonal activity typically not available to the island, given our 'ice-unfriendly' weather.
The guest performance was free for the public, thanks to sponsorship from Butterfield Bank, and the skate rink itself is now open for the whole community to enjoy on scheduled dates until January 2nd.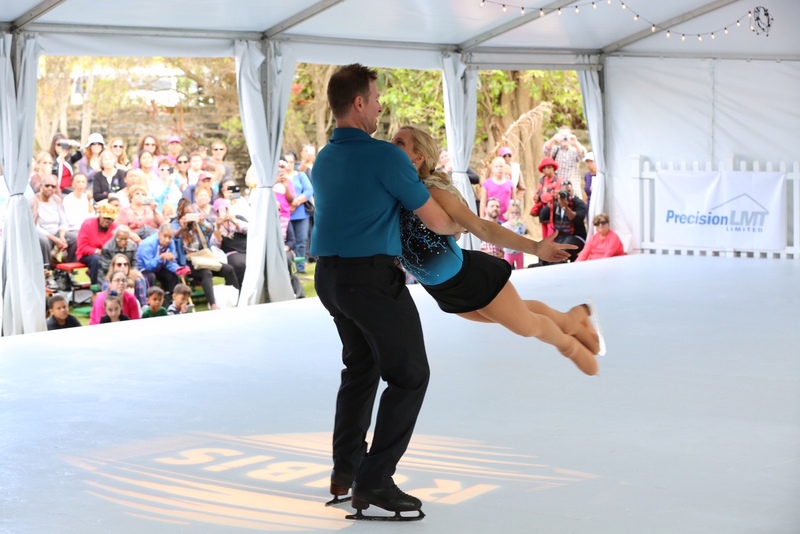 With the use of synthetic ice, Planning Factory Bermuda opened the rink in St. George's, with the public invited to take advantage of the unique opportunity from November 26 until January 1 at Somers Garden.
The rink features not only skating, but also festive music, lighting, and vendors offering snacks and drinks, adding to the seasonal atmosphere.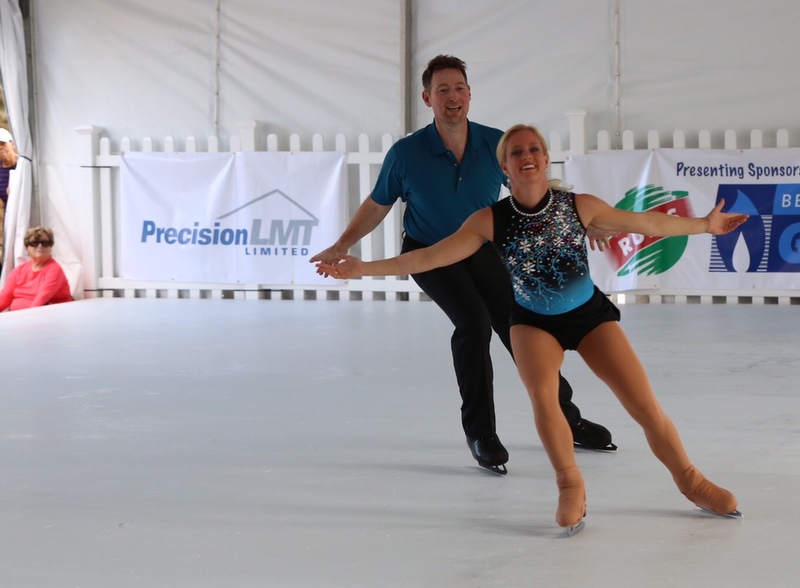 Comments
comments