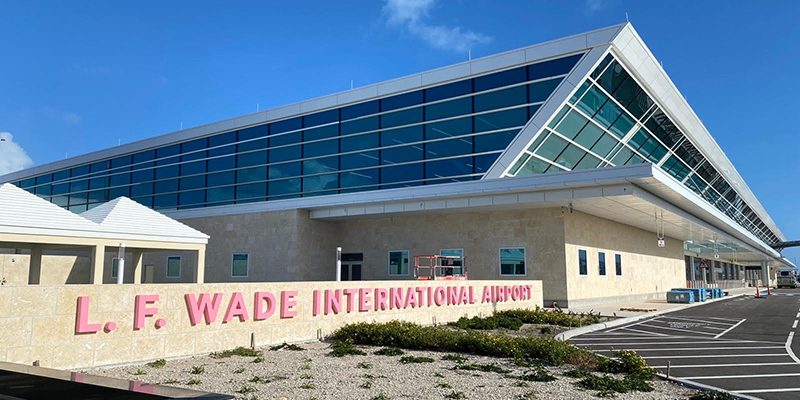 The new Bermuda Airport Terminal will officially open for operations on December 9, 2020.
Aaron Adderley, President, Bermuda Skyport, says: "Achieving this milestone would not have been possible without the dedicated construction personnel who have proudly and tirelessly worked on the site for the past three and half years and to whom we extend our sincere appreciation.
"Over the past six months, the workforce, a majority of which were Bermudian, remained focused even during a global pandemic and two hurricanes. The near $300 million terminal, built with expert craftmanship, by Bermudians and owned by Bermudians, will help foster an enhanced traveller experience for generations to come."
A spokesperson said, "The new, purpose-built Airport Terminal will officially open for operations on December 9, 2020. The 288,000 square foot facility will provide for improved passenger processing; increased passenger capacity; greater resilience to extreme weather conditions; modern amenities and infrastructure; greater energy efficiencies; enhanced security; enhanced specialty retail and food & beverage outlets; and covered, passenger jet bridges."
Lester Nelson, Chief Executive Officer of the Bermuda Airport Authority, said, "The Airport Authority, as the owner of the LF Wade International Airport, is very pleased this complex project has achieved substantial completion in a year that has had many challenges.
"The Authority appreciates the hard work and collaboration by all those involved in the project including the Airport Authority's team and technical advisor, Stantec, Skyport, Aecon, CCC, construction workers and Government Stakeholders."
A spokesperson added, "The new terminal will also enable Bermuda to comply with the latest, most-advanced U.S. facility requirements for Pre-Clearance. Pre-Clearance allows for U.S. bound passengers to clear U.S. Customs and Immigration in Bermuda, instead of on arrival in the U.S. where longer lines often exist.
"This service, present in Bermuda for nearly 50 years, is extremely beneficial to passengers and provides the island with a competitive advantage when seeking new air services to and from the United States.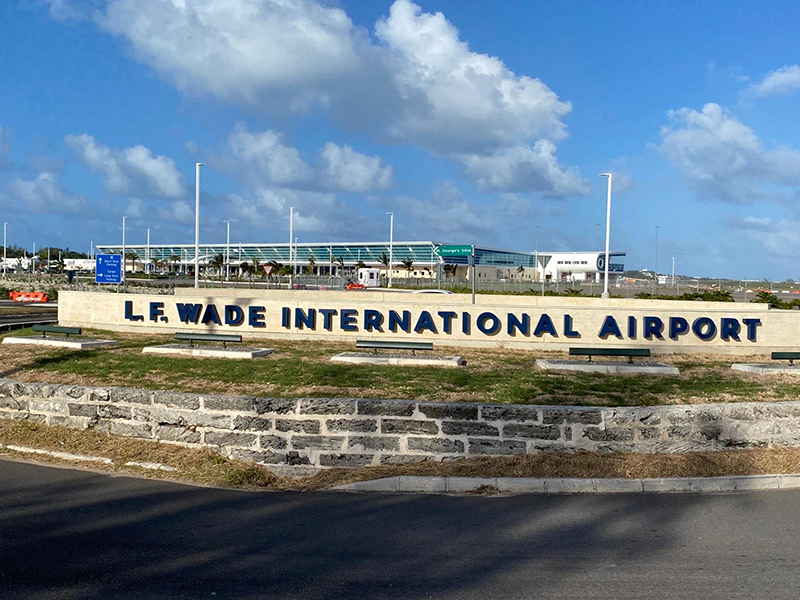 "There were 885 Bermudians who worked on the site over the course of the airport redevelopment project, which began in March 2017 and a total of 1.6 million construction manhours. Additionally, the project engaged almost 400 Bermudian companies, vendors and suppliers in what became an extraordinary collaboration of local and international efforts."
Steve Nackan, President, Aecon Concessions, the project's developer and financier, says: "The Aecon team is proud to have worked alongside so many talented Bermudians to deliver this world-class airport for Bermuda.
"Completing construction on this critical infrastructure project is a remarkable accomplishment and we thank the Government of Bermuda, the Canadian Commercial Corporation, our lenders and all the individuals that have contributed to this success. We are a proud investor in Bermuda – in this critical infrastructure project, but also through ongoing social investments to positively impact Bermuda's economy."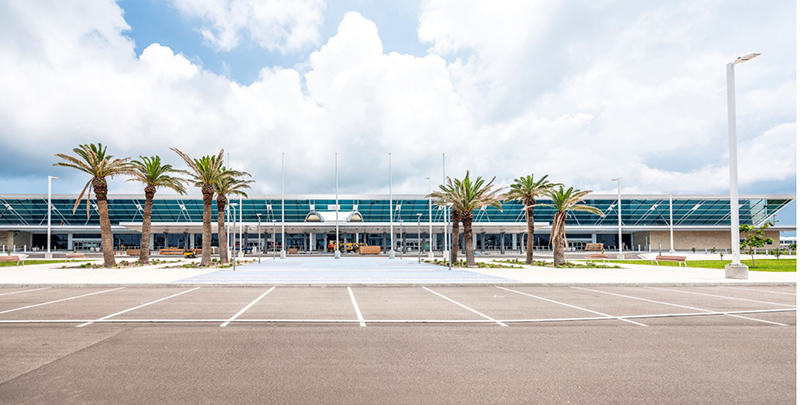 Ernie Briard, Interim President & CEO of CCC, highlights: "This is an important milestone in the shared history between our two countries. We are grateful to the people of Bermuda and the Bermuda Airport Authority for placing their trust in Aecon and CCC.
"The people of Bermuda will soon have a modern international airport that reflects their identity and their aspirations for economic prosperity. The Government of Canada, through CCC, is extremely proud to have partnered with the Government of Bermuda in this critical infrastructure endeavour, and we know that our friendship has been formidably strengthened throughout this project."
"The completion – a critical milestone, allowed for the next phase of the project to commence earlier this month which involves operational trials and testing of integrated airport systems to ensure the facility is ready to welcome passengers for opening day."
Comments
comments