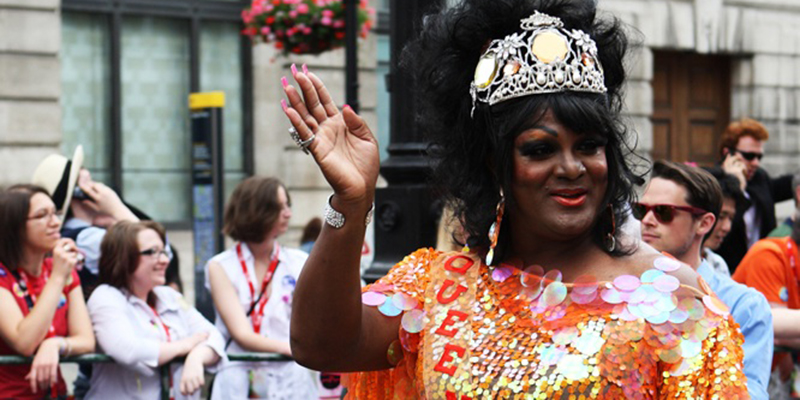 Mark Anderson has been featured in the first issue of Forever With Pride magazine, which was released on June 1.
In a three-page feature story, Mr. Anderson said, "I've always been, and always will be the Queen Of Bermuda, which only came to the forefront in May 2005. My crown represents the role of entertainment and activism, which help change the mindset of people and how they feel toward the LGBTQ community.
"Bermuda has come a long way in a short period of time in their acceptance and understanding and support of the LGBTQ community. Within the last decade, our wonderful Government introduced legislation that recognized overseas international same sex couples who have been legally married within other jurisdictions to reside in Bermuda.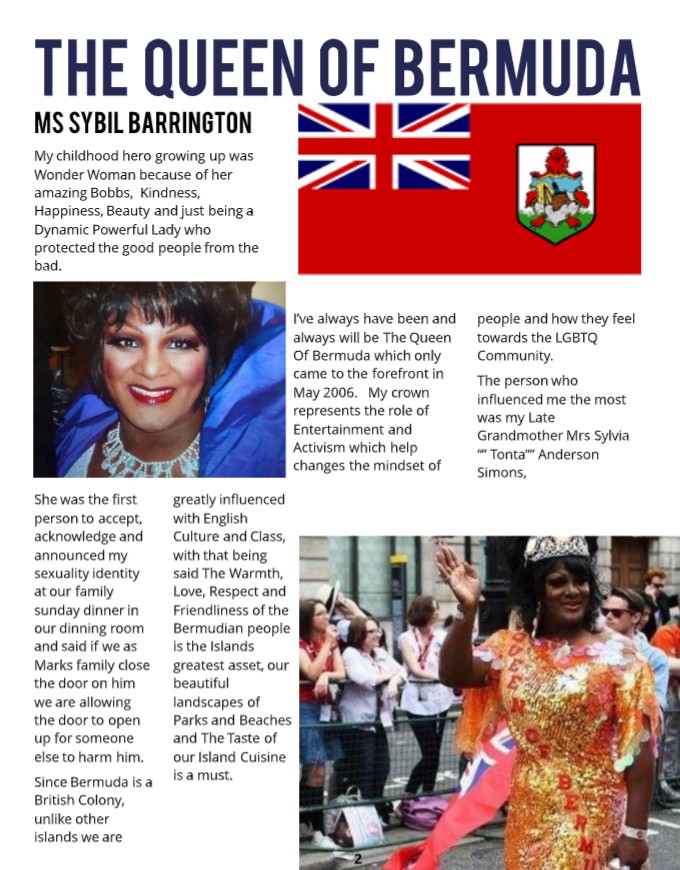 "We are currently fighting for the rights for same sex marriage, which is now at the Privy Council on the U.K. level. A decision is expected at anytime.
"Our United Nation's World Heritage site which consists of the historic Town Of St George's and fortification, which dates back to the 1600s and has the oldest Anglican Church outside of the British Isle and the oldest protestant church in continuous use in the new world, with the interior build and design with endemic Bermuda Cedar.
"We have many great locations here in Bermuda. Our beautiful pink beaches, for example, John Smiths Bay, where you can watch the sunrise, Warwick Bay Beach, where you take a horseback ride, Horseshoe Bay, where you can watch the sheer beauty or take a walk through the dunes and visit the adjacent intimate coves, and not forgetting Whale Bay Park/Beach, where you can picnic and watch the sunset.
"There's also the National Museum in the historic Royal Naval Dockyard, where you can find more of our maritime and cultural past."
Click here to read the full issue of Forever With Pride.
Mr. Anderson also said, "The Queen of Bermuda, Ms. Sybil Barrington, wants everyone to say let's celebrate Pride Month of the LGBTQ people in your life and let them know they're supported by sending them a happy Pride Month message.
"Pride Month is an important component to the domestic and international communities at large. It focuses on diversity, inclusion, and the celebration of humanity, regardless of sexual orientation, identification, and preference.
"Look for inspiration from these messages and allies of the LGBTQ community. Love you all. Happy Pride Month!"
Comments
comments