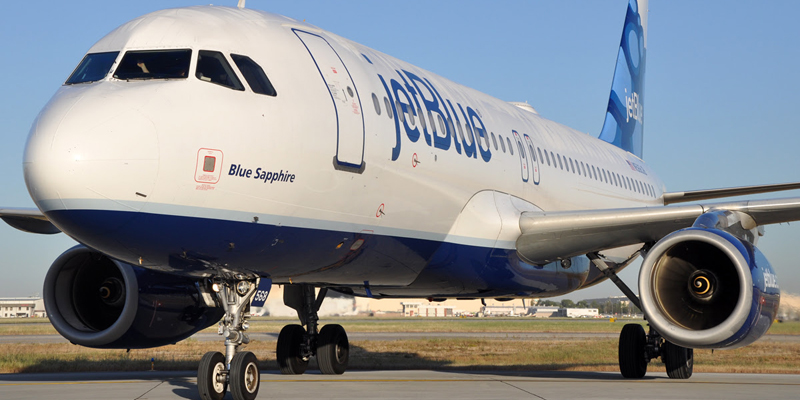 JetBlue is increasing service to Bermuda with two year-round daily flights and a third summer seasonal roundtrip flight, allowing for expanded travel opportunities to and from Boston and New York.
In addition to the added flights, the airline will now operate all Bermuda routes using its 150-seat Airbus A320 aircraft in place of its 100-seat Embraer 190 aircraft.
"This is a big win for our loyal JetBlue customers on all sides of these routes whether in New York, Boston or Bermuda," said Robin Hayes, president and chief executive officer, JetBlue.
Starting May 18, 2017, JetBlue will operate daily year-round flights between New York's John F. Kennedy International Airport [JFK] and Bermuda's airport, with an evening departure from New York and a morning departure from Bermuda.
Additionally, the airline will operate a second daily roundtrip during the summer peak with a morning departure from New York and an afternoon departure from Bermuda.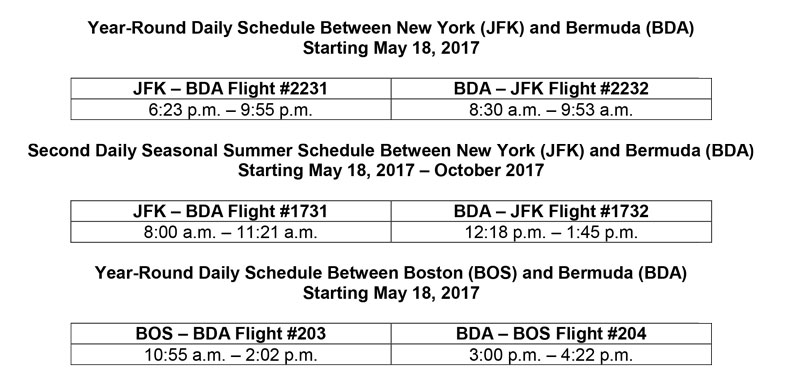 Together, the enhanced New York flight schedule and additional service will expand JetBlue's current once daily year-round service and offer more travel options for customers on both sides of the route.
Also starting May 18, 2017, JetBlue will increase its current seasonal summer service between Boston Logan International Airport [BOS] and Bermuda to year-round daily service.
Comments
comments