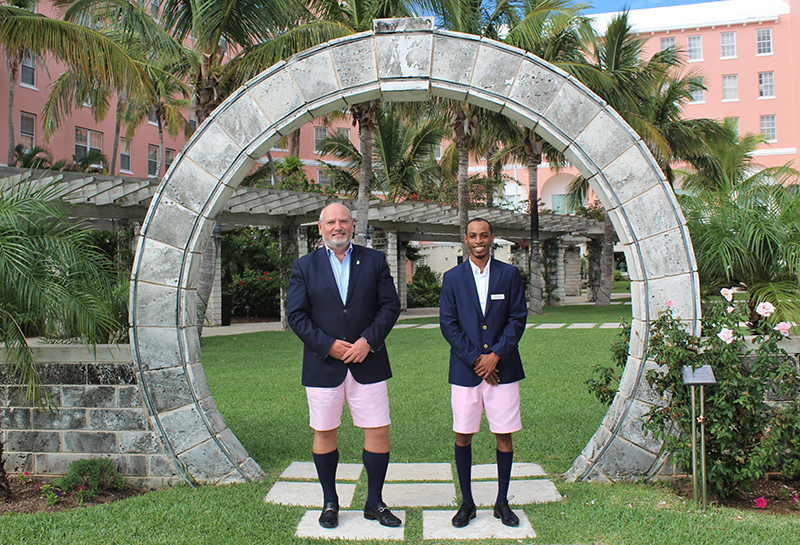 Jaquan Burrows has been selected by the Hamilton Princess & Beach Club as a Trainee Manager in the hotel's leadership programme in the Rooms division.
The comprehensive 18 month programme will see Mr Burrows spend time with each team that contributes to the success of the hotel's Rooms offering and learning the ropes of every aspect of management. At the end of the programme, he will graduate to a management role in the department and will be firmly set on the path to leadership at the hotel.
With a certificate in International Hospitality Management from Holland College, Mr Burrows has garnered an impressive résumé in the tourism sector, demonstrating a passion for creating positive experiences for guests. A Certified Tourism Ambassador, his previous work experience includes a role as Housekeeping Supervisor at Coral Beach & Tennis Club, Caddy at Port Royal Golf Course's Caddy Shop, internships at The Hotel on Pownal Urban on Prince Edward Island and at the Culinary Institute of Canada in its Lucy Maud Dining Room.
The Leadership Development Programme is comprised of three six month components which will expose him to the various aspects of the Rooms Division at Hamilton Princess. Mr Burrows' will spend one rotation divided between Front Office, Night Audit, Bell Services, Concierge and Royal Service. There he will assist the team leads in running their departments seamlessly and gain a comprehensive knowledge base working directly with the team…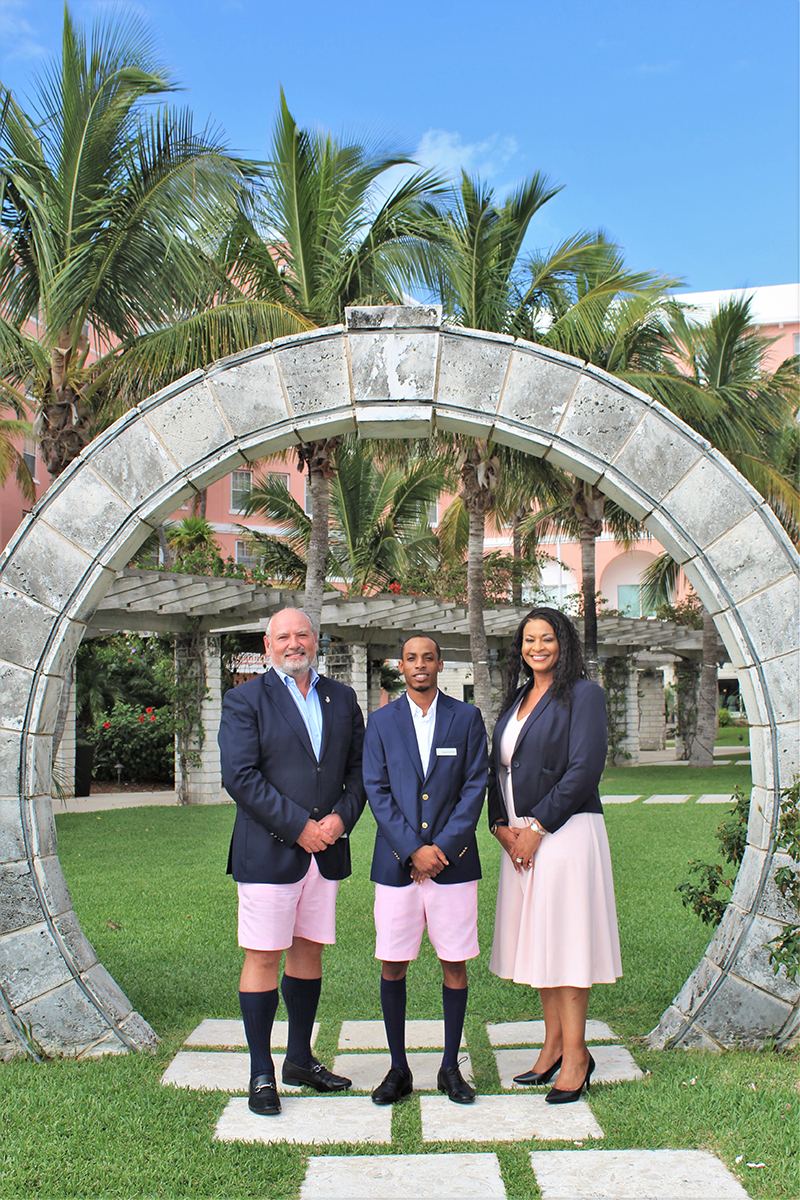 The next component will be a deep dive into Fairmont Gold, the hotel's most exclusive concierge service and amenity for guests seeking the utmost in luxury. Here, Mr Burrows will learn how to deliver the highest level of guest service and be fully immersed in every aspect of the Gold Service, including being responsive for all aspects of guest service within the Gold department, collaborating with the Executive Chef to determine the menu for the Gold Lounge and coordinating colleague training.
The final rotation will be served with Housekeeping and Laundry: the backbone of the hotel's rooms offering. Here he will assist the Director in the day-to-day operations, learning how to schedule, budget and follow the most stringent of cleaning standards to ensure that guests get the most out of their room experience.
Throughout the programme, Mr Burrows will also have regular sit downs with the General Manager and other members of the Executive Committee to review his progress and to have a forum to discuss how the Rooms department integrates with the rest of the hotel.
Jaquan Burrows, Rooms Management Trainee at Hamilton Princess & Beach Club, said: 'I am very proud to have been chosen for this incredible opportunity with the Hamilton Princess & Beach Club. The hotel is iconic in Bermuda and I can think of nowhere better to learn.
I also want to take this opportunity to remind young Bermudians how important it is for us to seize opportunities wherever they present themselves: you never know where they might lead! I look forward to a long career at the Hamilton Princess and with Fairmont and to promoting the best of Bermuda to our guests.'
Tim Morrison, the General Manager at Hamilton Princess & Beach Club, said: 'We are delighted to announce that Jaquan Burrows has been selected as the Rooms Management Trainee at Hamilton Princess & Beach Club. He has quickly established himself as an enormously energetic, friendly and engaging member of the team and will, I am extremely confident, go on to do great things.'
Roydell Neverson, Director of Rooms, said: 'I am so pleased that Jaquan Burrows has been chosen for the Room's Leadership Development Programme. Throughout his application process, Jaquan distinguished himself by showing a palpable passion for the hospitality industry – that combined with his work ethic, experience and education – at such a young age – speak volumes.'
Comments
comments