Island Boat Club — a boat membership program — has expanded its fleet with the purchase of a Scout 195 Sportfish boat.
A spokesperson said, "The club made the decision in response to an uptick in interest and member registration over the past month. The 20ft centre console joins the club's two Axopar 28 T-Tops to round out the current fleet.
Jack Bridges, Founder of Island Boat Club, said, "We have had our eye on the Scout 195 Sportfish for a while. As our membership is extremely limited, the new boat will allow us to open up to a further 8 people as well as offering greater variety among our boats. The Scout is a perfect water sports and family day out boat which we know our members will enjoy.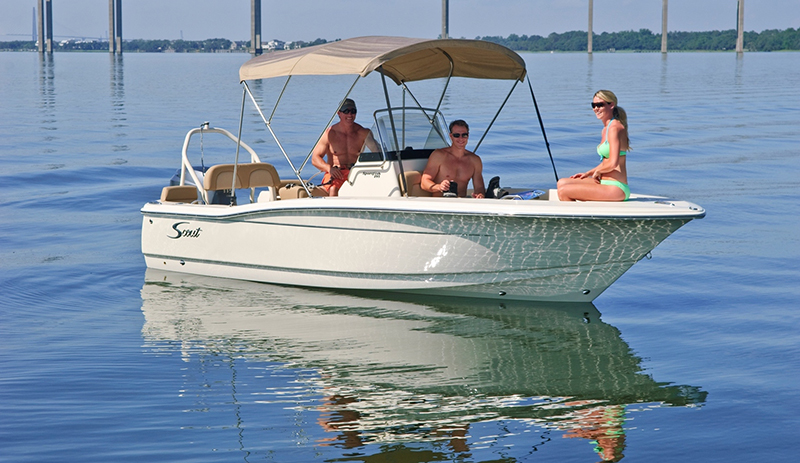 "The beauty of our membership – with no pre boat prep and no post boat day clean up – means that our members can enjoy all their time on the water. Whether that's just an hour or two, that's up to them and the club allows for that flexibility. We've seen a number of members make the most of this over the winter season."
"Island Boat Club allows its members unlimited access to high-quality vessels fit for Bermuda's waters, without the hassle of maintenance, upkeep, insurance, mooring, cleaning, hurricanes and repairs – or the initial large outlay for purchasing a boat.
"With ongoing costs of owning a boat estimated at about 10% of the original cost of a boat, the club offers a more economical and hassle-free approach to boat ownership.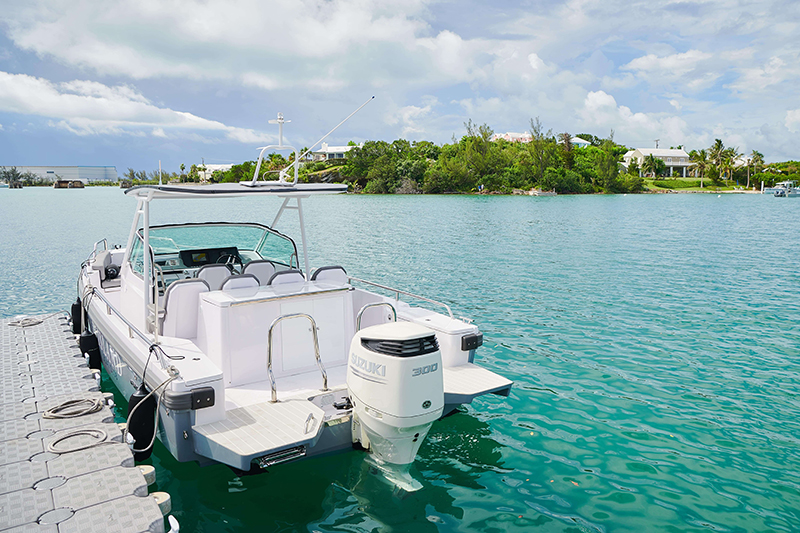 Mr Bridges said, "Many view boat ownership as cost prohibitive due to unexpected repairs and maintenance – with Island Boat Club our cost is fixed to eliminate that worry."
The company added, "For a limited time only the club is allowing members of the public to reserve their membership in advance. Spaces can be secured with a signed Membership Agreement and Rules & Regulations, plus a $500 deposit on the initiation fee for a May 1st start or a $1,000 deposit for a June 1st start."
Mr. Bridges said, "We are encouraging people to take advantage of this early registration offer so that they don't miss out on the limited spaces we have available for the summer season which is right around the corner."
All new members at Island Boat Club receive complimentary training to "ensure absolute confidence and safety on the water."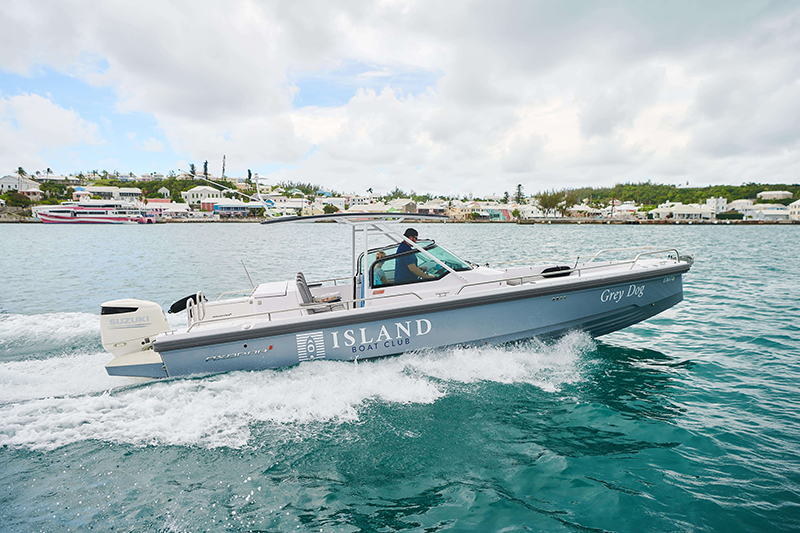 Mr. Bridges said, "We have noticed a general hesitancy when it comes to operating a boat. While it should always be met with some element of caution, we don't want people to be fearful.
"With our membership programme we won't send you out alone until you tell us you feel comfortable. We also provide on the water assistance if you do ever get stuck – our work boat allows us to reach you on the water whenever, wherever you need.
"Docking is covered extensively during training and with any new members we will be ready and waiting at the dock to provide assistance if needed."
The company added, "Island Boat Club offers 3 membership programs starting at $700 per month plus an initiation fee:
"Premier Membership – all access, all days, unlimited reservations and 4 open bookings.
"12 Month Membership – the same access as a premier membership, expires after 12 months.
"Weekday Membership – access to the entire fleet, Monday-Thursday and Friday mornings. Unlimited reservations and 2 open bookings.
"With limited spaces available Island Boat Club operates at an exclusive level. Anyone interested in membership should contact Jack Bridges at membership@islandboatclub.bm to book a sea trial. Visit www.islandboatclub.bm for more information."
Comments
comments