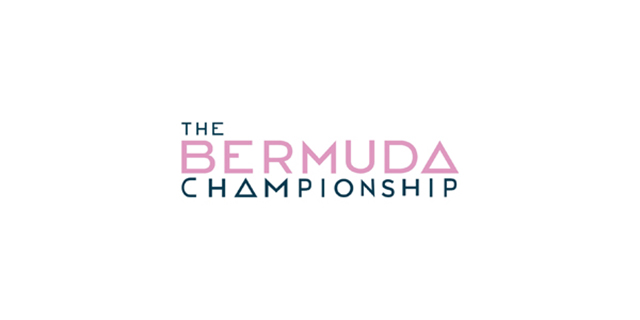 Padraig Harrington, Danny Willett, Stewart Cink, and Jason Dufner join the field for the 2020 Bermuda Championship. Harrington and Dufner are familiar names in Bermuda, having each competed in the PGA Grand Slam of Golf when the exhibition was contested on the island. These former major champions are scheduled to appear in their first PGA TOUR event in Bermuda, October 26 to November 1 at Port Royal Golf Course in Southampton.
"We're very excited about this year's field," said Tournament Director Sean Sovacool. "I know that fans have been eager to hear about who will be competing this year and to have players of this calibre commit is great news."
Harrington, from Ireland, is a six-time PGA TOUR winner, including three majors—The Open Championship in 2007 and 2008, and PGA Championship in 2008. He has 54 top-10 finishes, six Ryder Cup appearances and will captain the 2020 European team. Harrington won the 2012 PGA Grand Slam of Golf at Port Royal Golf Course.
Willett, from England, won the 2016 Masters, his first PGA TOUR win. He has one Ryder Cup appearance and six international victories, including the 2019 BMW PGA Championship.
Cink, of the United States, won the 2009 Open Championship. He has seven PGA TOUR victories, including this year's season opener, the Safeway Open, where he marked his 100th top-10 finish. He is also a five-time Ryder Cup team member.
Dufner, of the United States, won the 2013 PGA Championship and is a five-time winner on the PGA TOUR. He has one Ryder Cup appearance and competed in the 2013 PGA Grand Slam of Golf at Port Royal.
The purse for this year's event has been increased to $4 million, with 500 FedEx Cup points awarded to the winner. As a stand-alone event for 2020, the champion will also qualify for 2021 The Masters.
Tickets have sold out for the Bermuda Championship's Friday, Saturday, and Sunday rounds. A limited number remain for Thursday; daily general admission is $35. Tickets will not be sold at the gate; they are available only in advance and can be purchased through the tournament website here. All spectators, regardless of age, must have a ticket to access the grounds of Port Royal Golf Course.
Spectator protocols will include temperature checks, mandatory wearing of face masks upon entry and around the golf course, social distancing with six feet of separation, and the use of hand sanitiser, with units placed throughout the venue, including entrances, restrooms and concession locations. For the safety of spectators and players, autographs will not be permitted.
For the latest Bermuda Championship information, visit www.bermudachampionship.com. General inquiries may be directed to bcinfo@bermudachampionship.com.
Comments
comments