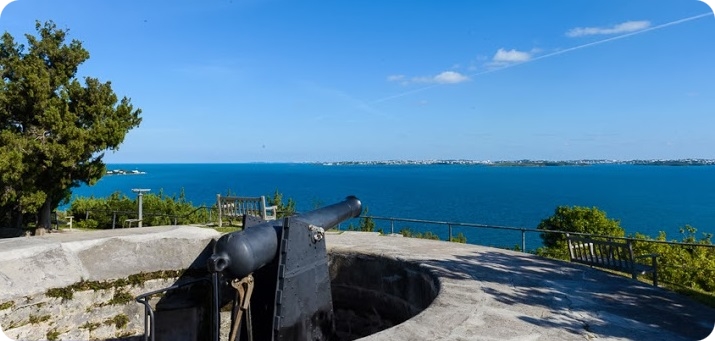 The Big Guns and Bermuda Roses Tour will take place from April 24 through April 27, 2014, offering visitors the chance to explore Bermuda's historical forts and visit private gardens filled with beautiful Bermuda mystery roses, combining our island's deep and interesting history with its ever-blooming beauty to the delight of locals and visitors alike.
The tour cost includes accommodations at either the Royal Palms Hotel or the Fairmont Hamilton Princess at either $1,950 per person, based on double occupancy, or $2,575 per person, based on single occupancy. All on-island tour transportation is included in the cost of the tour, allowing you to freely explore the island's history and visual delights with even those details taken care of for you.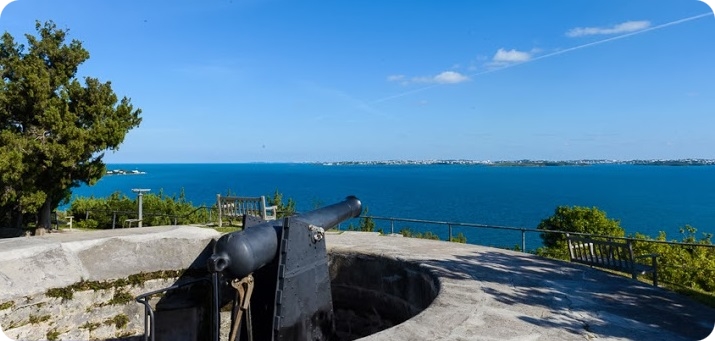 Tour Schedule
Thursday, April 24
At 6.30pm, tour participants will enjoy welcome cocktails at Waterville, the Headquarters of the Bermuda National Trust, by way of an introduction to the events to come.
Friday, April 26
You can choose to discover west end forts and the Bermuda Regiment or visit Bermuda's "Annual Exhibition" at the Botanical Gardens to view the rose competition as well as tour private gardens. No matter which tour you decide to embark on, you'll enjoy a drinks reception at the Royal Bermuda Yacht Club at the end of the day.
Saturday, April 27
Gun enthusiasts will visit the National Museum of Bermuda in the Royal Naval Dockyard, while the Roses tour starts at the World Heritage Center in St. George's, with a visit to historic forts and Bermuda's perfumery on the itinerary as well. After lunch, tour participants will visit gardens at both Government House and private homes.
Both tours will end with cocktails and dinner as participants meet local gun enthusiasts and artists at Ascots Restaurant at the Royal Palms Hotel.
Sunday, April 27
Sunday's events will begin with breakfast, leading to a tour of Fort Hamilton, perhaps the most famous military fort in Bermuda, sporting a wide moat, extensive underground passageways, high walls, and a series of 18-ton guns.
The official Big Guns & Bermuda Roses Tour brochure [PDF here]
Comments
comments