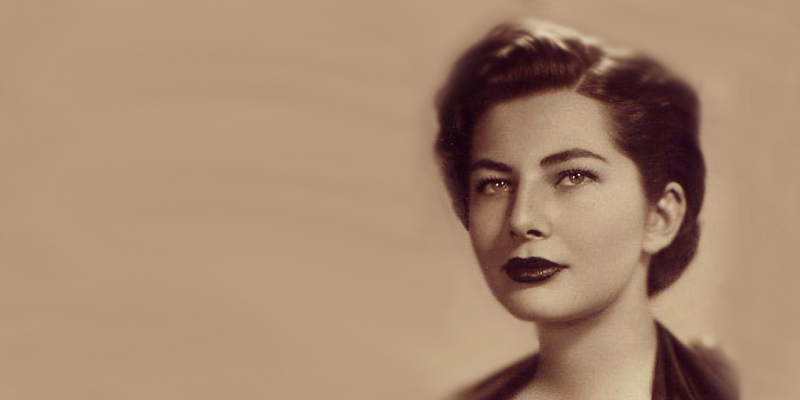 While Bermuda offers something unique to those looking for fun and excitement, our peaceful landscape and friendly people have also proved to be a home away from home for those looking for inner peace, with the former Queen of Iran calling the island "an ideal refuge for a woman in my mental state" after she spent time here in 1958 following her divorce.
Given her notoriety, journalists followed her to the island and her sojourn here made news around the world.
In her late teens, Soraya Esfandiary-Bakhtiari became Queen Soraya after marrying the Shah of Iran in 1951. Dignitaries including President Harry Truman and King George VI sent gifts, and the wedding decorations included 1.5 tonnes of orchids, tulips and carnations sent by plane from the Netherlands.
A few years later, they began to experience trouble in their marriage when their hopes to have children did not come to fruition; Queen Soraya sought treatment in Switzerland, France and the United States, all to no avail.
Under the existing law, if the Shah had no children then the royal line could end, so the lack of children lead to negotiations to try and convince Queen Soraya to allow her husband to take a second wife.
According to a report in The New York Times, the Queen, citing what she called the "sanctity of marriage," stated that "she could not accept the idea of sharing her husband's love with another woman."
Seven years after her marriage she was divorced by her husband — who was to be the last Shah of Iran — as she was unable to bear him an heir.
The Shah and Queen Soraya's wedding in 1951:
In a statement to the Iranian people, Soraya said, "I will with my deepest regret in the interest of the future of the State and of the welfare of the people in accordance with the desire of His Majesty the Emperor sacrifice my own happiness, and I will declare my consent to a separation from His Imperial Majesty."
Granted the royal title Princess of Iran and generous funding after her divorce, she lived the rest of her life as a jet-setting socialite in Europe, but she never managed to find real happiness.
1958 cover of Life Magazine featuring Princess Soraya in Bermuda: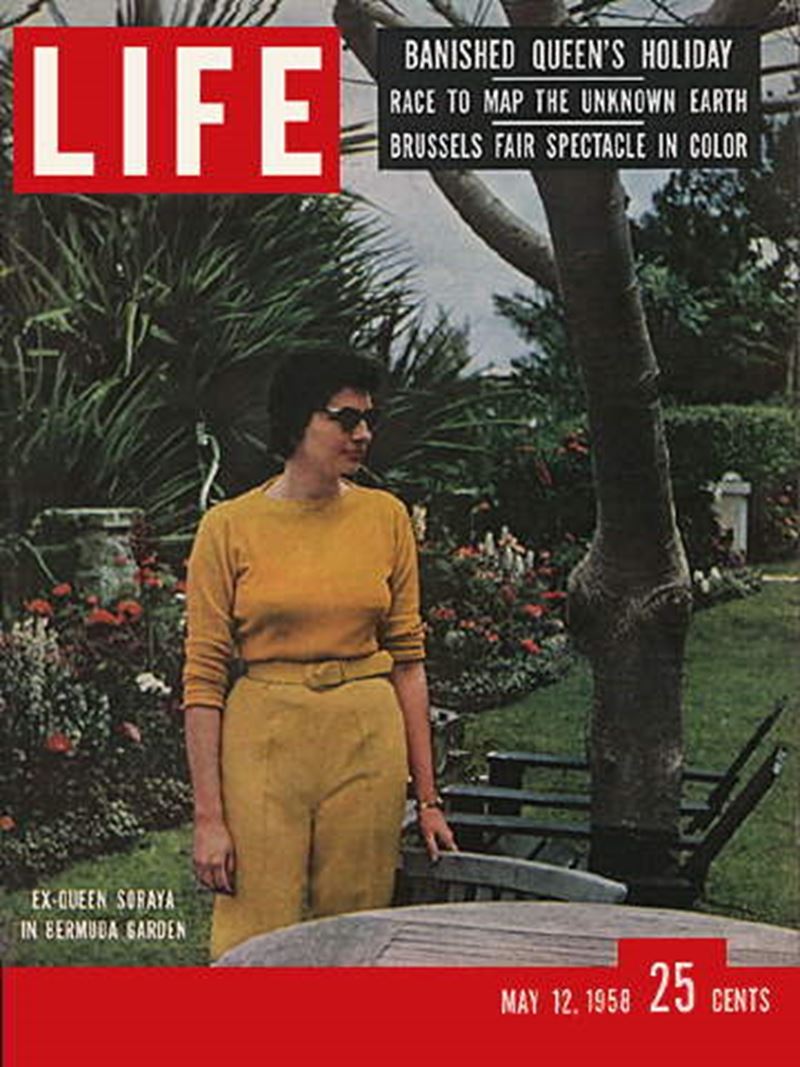 Reporting on her trip to Bermuda, an article in a 1958 edition of the Australian Women's Weekly said, "She liked the island's informality so much that she extended her scheduled 10-day stay by a week.
"The former Queen lived on the palm-fringed island in a cottage at the Newstead guesthouse, near the elegant resort town of Paget, with her mother, Eva Esfandiary, and 20-year-old brother Bajim.
"The morning after her arrival she tried sailing for the first time and went out again two days later. Wearing a well-fitting one-piece swimming costume and heedless of windblown hair and flying spray, she flung herself into her favorite sport – water skiing. She also swam, sunbathed, and went fishing."
The 1958 edition of the Australian Women's Weekly, click to enlarge: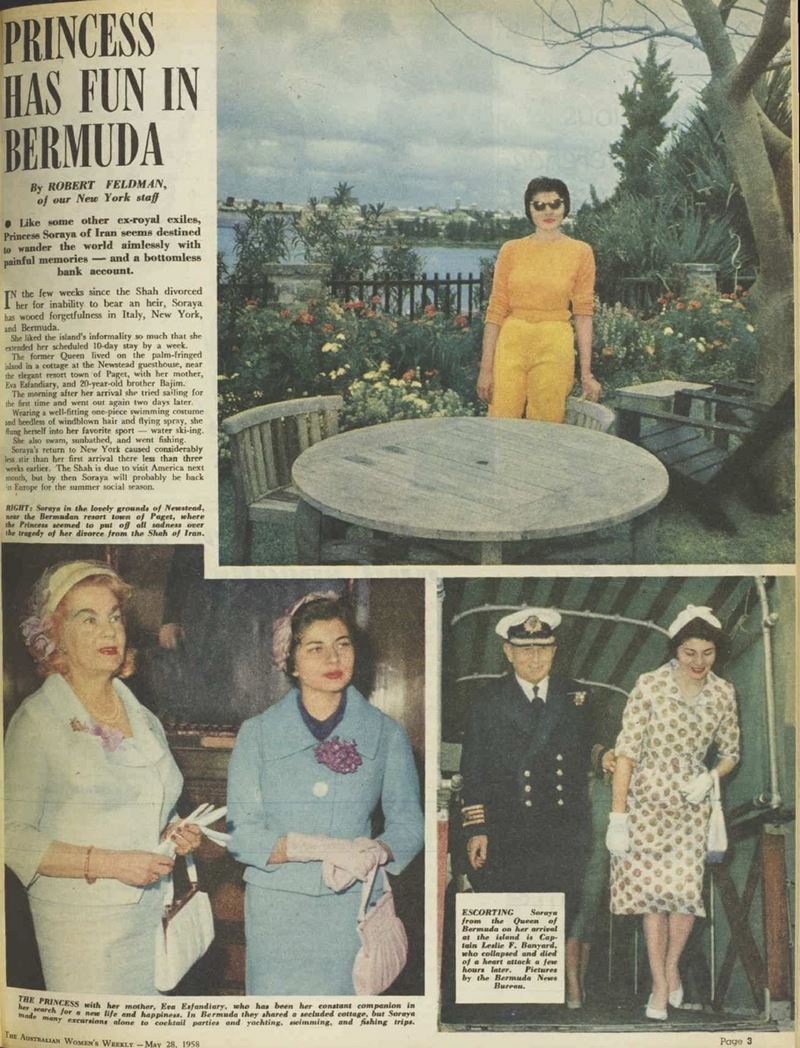 After Princess Soraya left Bermuda, she launched a brief career as a film actress, starring in the 1965 movie The Three Faces.
She started dating its Italian director Franco Indovina, however the relationship was short-lived as Indovina died in a plane crash in 1972.
She spent the remainder of her life in Europe, suffering from depression, which she outlined in her 1991 autobiography, Le Palais Des Solitudes [The Palace of Loneliness].
In her autobiography, she recalls her time in Bermuda, saying, "The four room bungalow which we had rented at the Newstead Guest House in Bermuda was right beside the ocean.
"We had no neighbors, and for many weeks we saw no one save the guesthouse's staff. This was an ideal refuge for a woman in my mental state."
Princess Soraya died in in France in 2001 at age 69, while the Shah remarried and had four children. The Shah was exiled in 1979, leaving the heirs he was so focused on producing without the opportunity to rule Iran.
If an island escape sounds like something you could use, click here to learn about flying to Bermuda, click here to learn about cruising to Bermuda, or click here to learn about arriving by yacht.
Comments
comments