[Written by Mikaela Ian Pearman]
Sunday brunch has been a favorite of mine since I was a child. I remember going to Castle Harbour with my family on special occasions or Southampton Princess. I was always mesmerized by the incredible spread of fabulous food every time we went.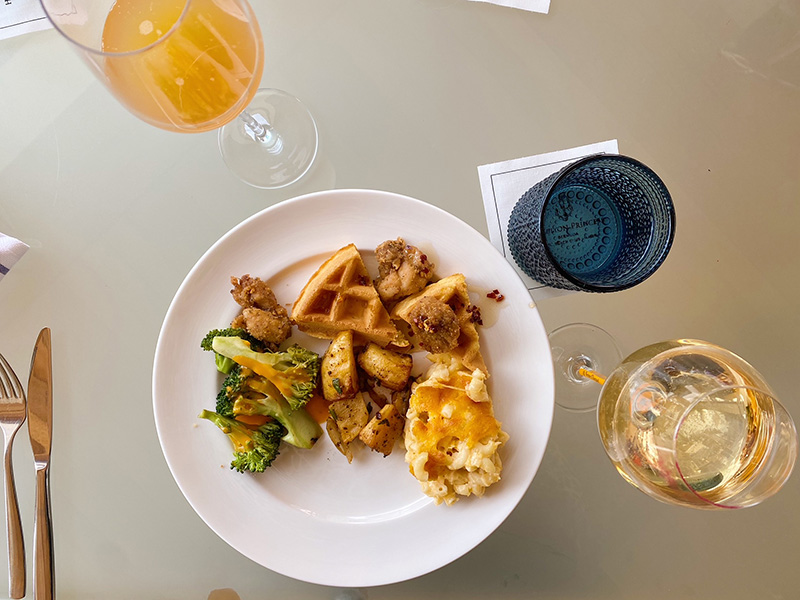 Clearly, I'm an adult now but that love for brunch hasn't changed one bit. These days, I brunch with family and my girlfriends on a regular basis at various restaurants across the island. A longtime favorite has been Hamilton Princess.
The brunch was held in the old Marcus's restaurant as a buffet but the pandemic meant a more covid-friendly version. I thoroughly enjoyed the family style brunch but their famous high-quality buffet is now back.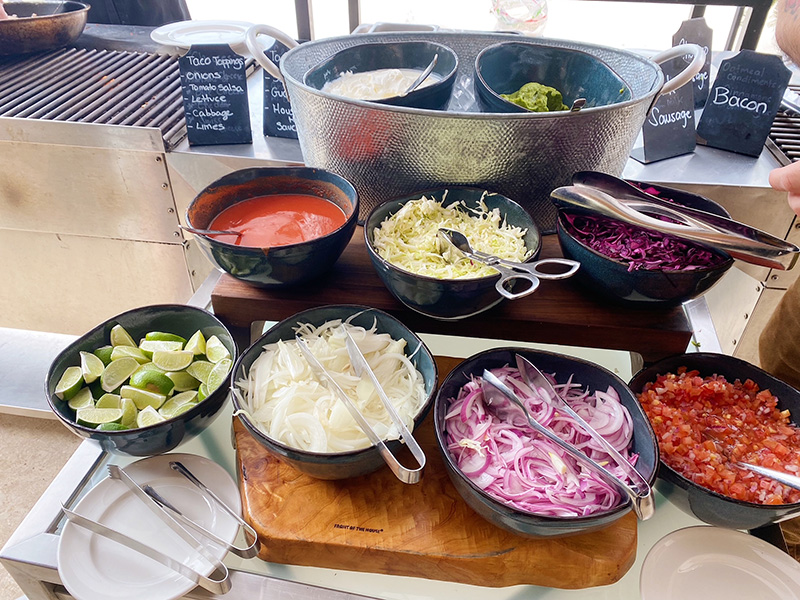 The brunch is set up almost in stations, which kind of breaks up the typical buffet. There are a large variety of offerings including a salad bar, seafood station with shrimp cocktail, smoked salmon, ceviche, sushi and more, a pastry station, a breakfast station with pancakes and waffles, an omelet station, a hot buffet with chicken and waffles, mac and cheese, charred broccoli, patatas bravas and a seafood stew, a cheese display, carvery with roast beef and pork and of course, a large dessert station with the most delicious mini desserts.
I enjoyed the brunch last week at Crown and Anchor with my girlfriend and we had a great time. Here's what you need to know.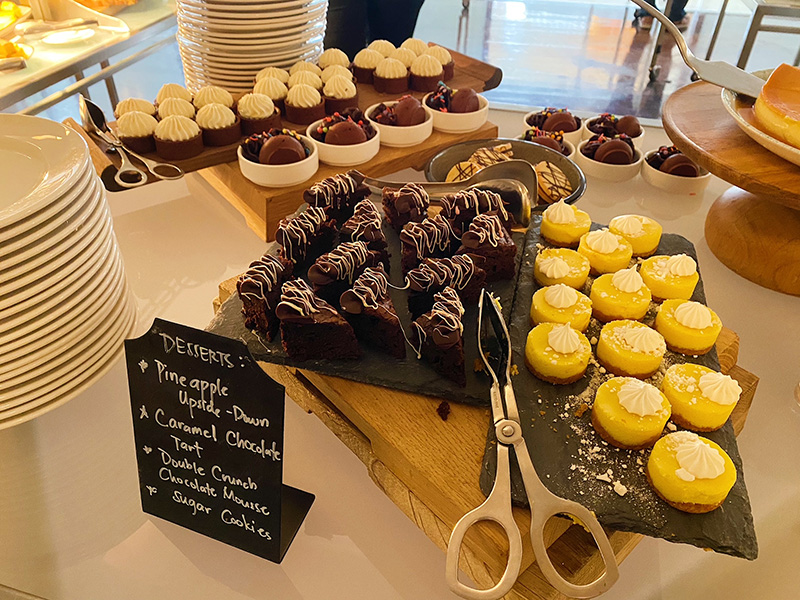 There is an option for two hours of unlimited alcoholic beverages. I'm pretty sure Hamilton Princess is the only brunch where I can pay a set price to drink free flowing champagne. There are two different beverage tiers – Prosecco and Veuve Cliquot. All the tiers include various cocktails and wine if bubbly isn't your thing. But honestly, i don't know why bubbly wouldn't be your thing.
There is a DJ every Sunday! This week it was Felix Tod who played a large variety of music from pop to soca to Afrobeats. It was a great addition to the fun vibe.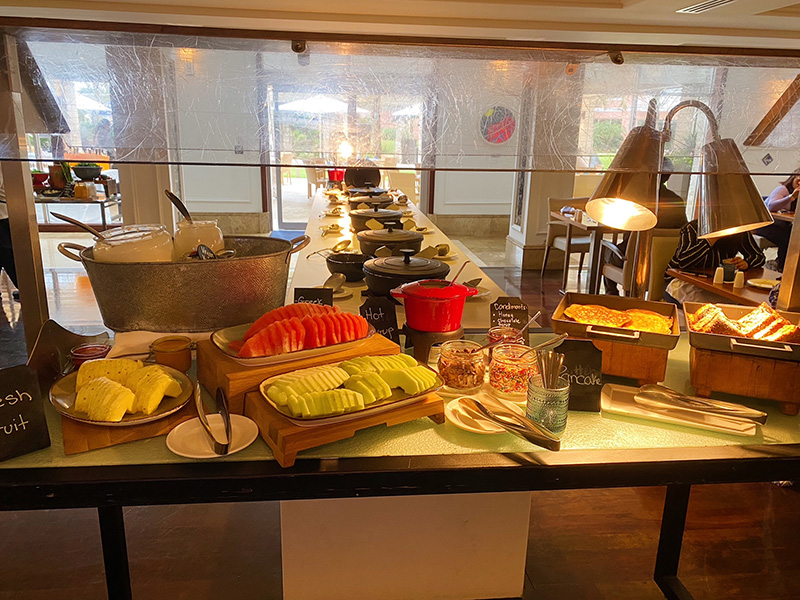 There are authentic street style tacos. If you've been following me for awhile, you know tacos are my first love. At the brunch, there are both beef Birria and barbocao tacos available with a variety of toppings.
I love this brunch and I think it's definitely one of the best Bermuda has to offer. There is something for everyone. But since this is a review, I have to point out that there was no fish on the hot buffet and both the carvery and tacos stations could use chicken to cater to a wider audience. That's the only thing I would change.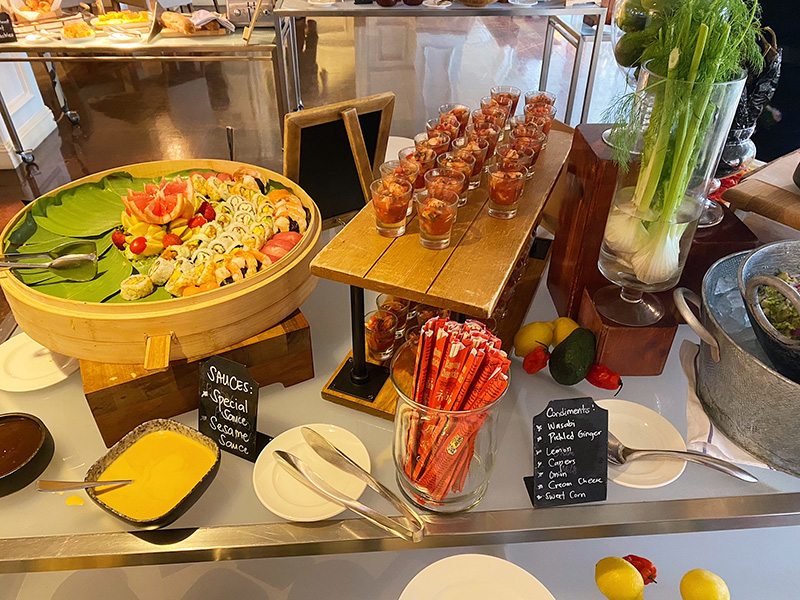 So go to Hamilton Princess and check out the new brunch offering and let me know what you think!
The brunch is $69 per person. If you want the Prosecco option, it's $119 per person while the Veuve Cliquot option is $149 per person.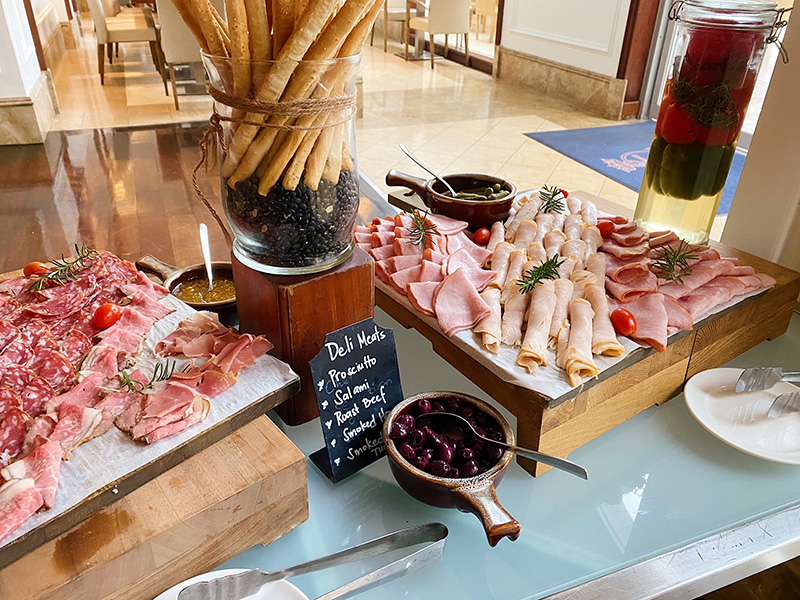 – I'm Mikaela, an island girl in Bermuda who's obsessed with sharing gourmet food, fantastic wine and luxe experiences. If you love all things food and wine, click here to join my email list to get awesome recommendations.
Comments
comments